Bacon Cheeseburger Pasta
I love to cook and I am always looking for new recipes to try. Here is a recipe I found and I will now share with you. Below is the recipe. My family loved it. My husband and my daughter are very picky eaters and they wanted seconds!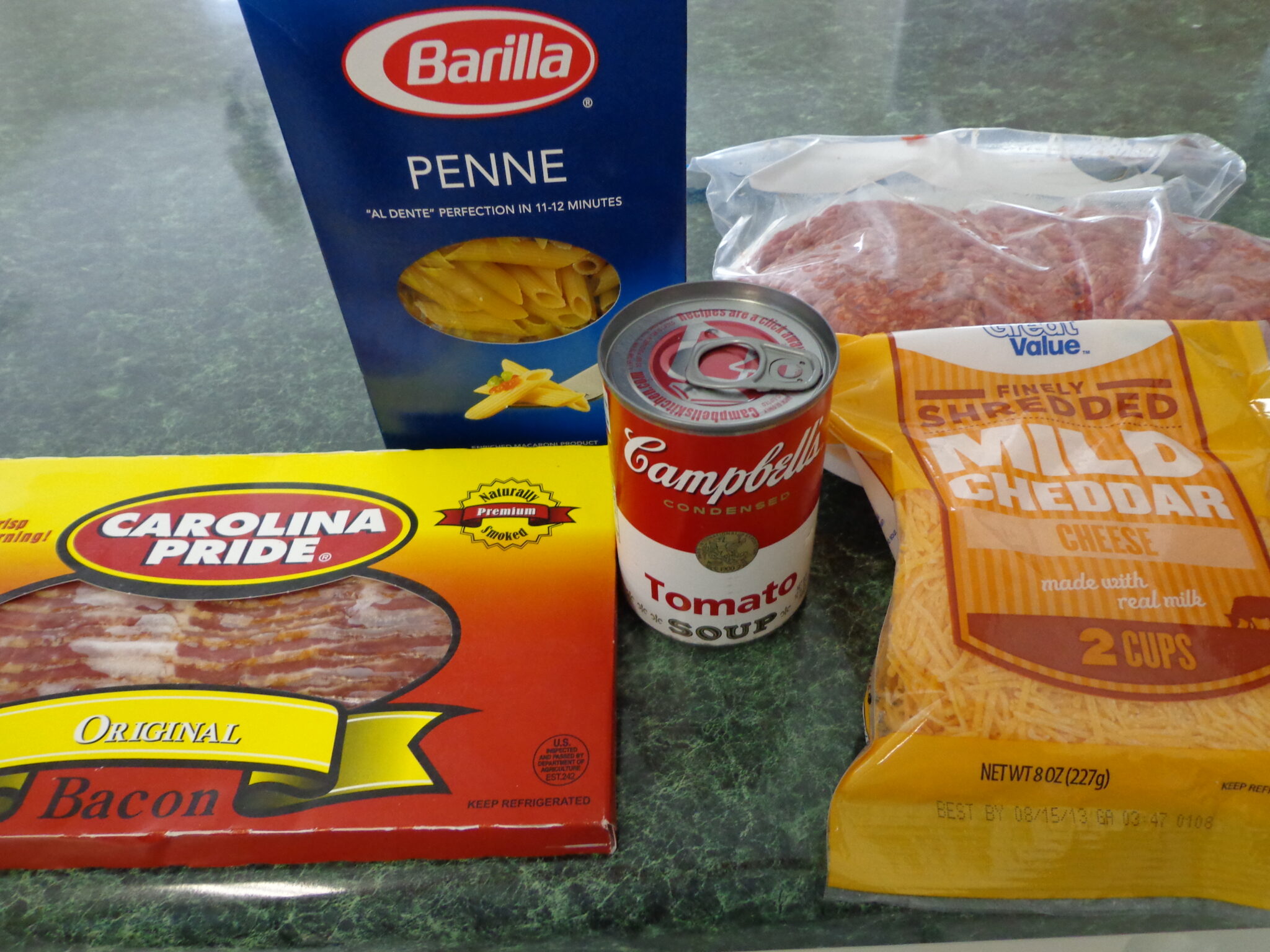 Bacon Cheeseburger Pasta
8 ounces uncooked penne pasta
1 pound ground beef
6 bacon strips (diced)
1 can (10-3/4 ounces condensed tomato soup, undiluted * I did add in Tomato Sauce.)
1/2 cup water
1 cup 4 ounces shredded cheddar cheese
Barbecue sauce and prepared mustard (optional)
Cook pasta according to package directions. Meanwhile, in a large skillet, cook beef over medium heat until no longer pink; drain and set aside.
In the same skillet, cook bacon until crisp; remove with a slotted spoon to paper towels to drain. Discard drippings. Drain pasta; add to the skillet. Stir in the soup, water, beef and bacon; heat through.
Remove from the heat and sprinkle with cheese. Cover and let stand for 2-3 minutes or until the cheese is melted. Serve with barbecue sauce and mustard if desired. Yield: 4-6 servings.
Boil The Water for the Pasta
Add the Pasta to the Boiling water
Cook The Beef Over Medium Heat drain set aside, then cook the bacon.
Drain Pasta add to the skillet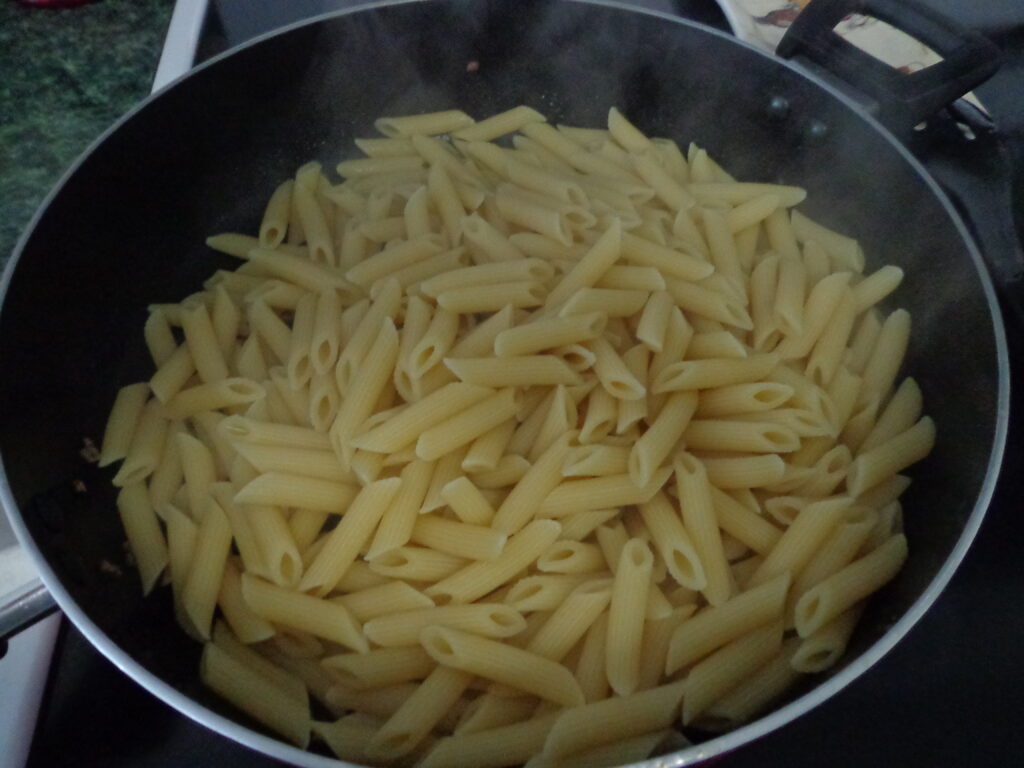 Add the rest of the ingredients
Stir all the ingredients together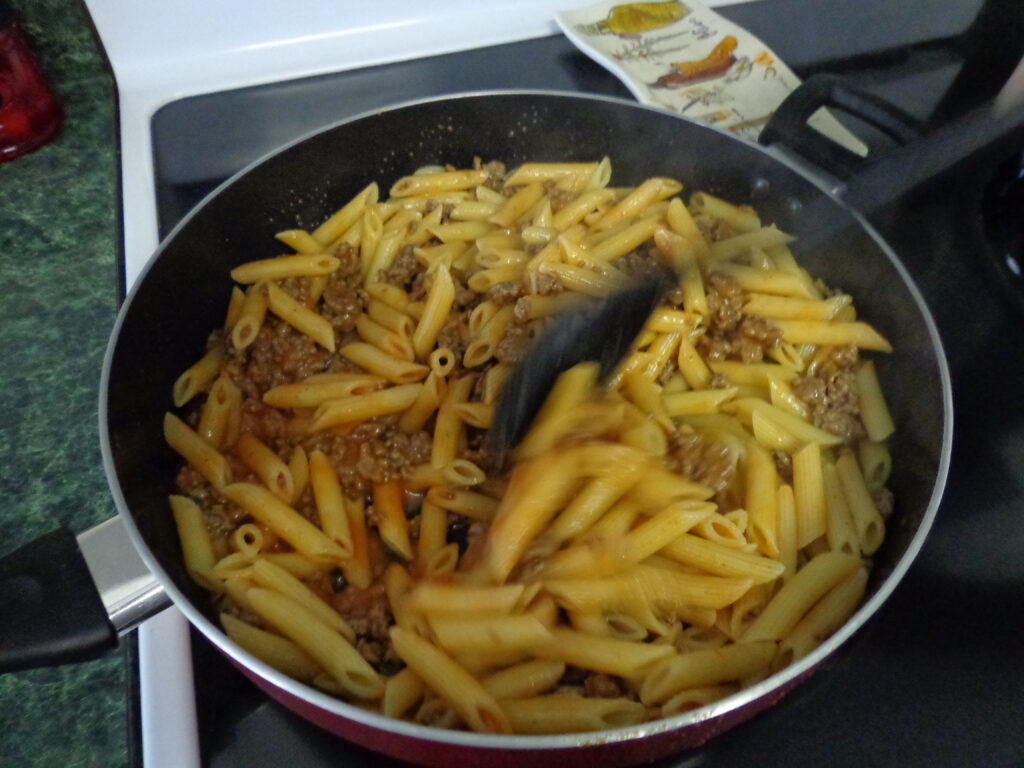 Remove from Heat, Sprinkle with cheese and cover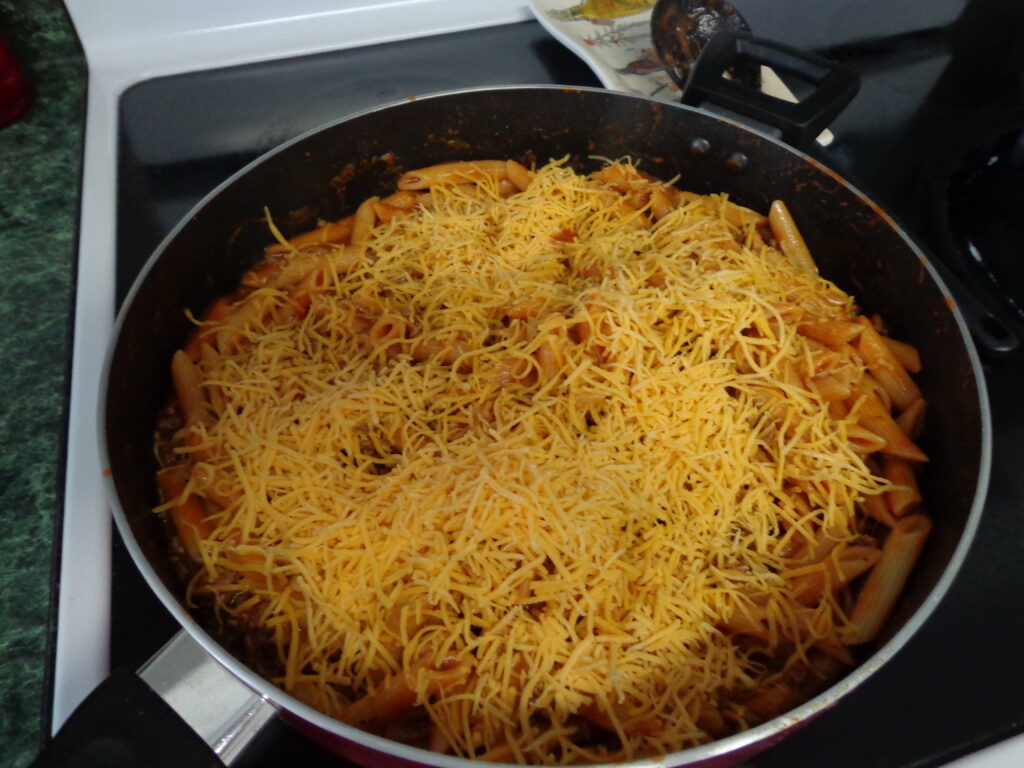 The finished Dish