Take a moment to think about all of the things you've done when you were a child.
You've more than likely created some incredible memories.
Going through the child stages of life can be filled with so much fun, laughter and happiness.
There was so much to experience and so much you could do.
Now as parents, you get to watch your child have just as much fun as you did when you were at that age. That feeling is one special feeling to take in.
It's important to make sure that your kids don't get bored and have nothing to do.
You will always have the power to keep their spirits up by supplying them with what they need to have a blast.
The question is, what do you think could keep them going?
Well, I think its time you were introduced to a family who is all about having loads of fun!
Welcome To The Wubble Family
Every parent knows that there are so many toy options out there for the little ones.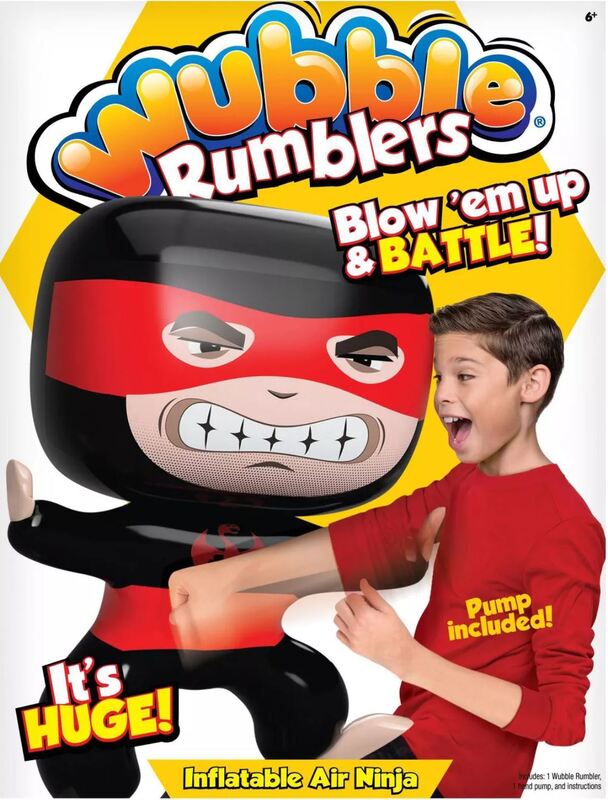 Although, you want to stick with something that is versatile with what it has to offer.
So, how about letting the kids join the Wubble Rumblers family.
Wubble Rumblers are the latest in the Wubble family.
Styles include:
Whack 'em! Smack 'em! Bop 'em! Chop 'em!
The Wubble Rumblers are made for good old rough and tumble fun!
Battle it out with friends with this ultimate accessory for play fighting.
The Rumblers inflate a gigantic three feet tall!
Rumblers are squishy, squashy, super soft and 400 times more elastic than a typical inflatable – from the makers of the Super Wubble Bubble Ball!
Enjoy hours of big bopping fun as you get your rumble on!
These toys are easy to use and fill have the kids going around enjoying themselves for sure.
a Rafflecopter giveaway
Not to mention that there are so many incredible option to pick and choose from.
Having fun with inflatible toys has never been so fun until now!
It's time to bring the Wubbles home to the kids and join them in some family fun.