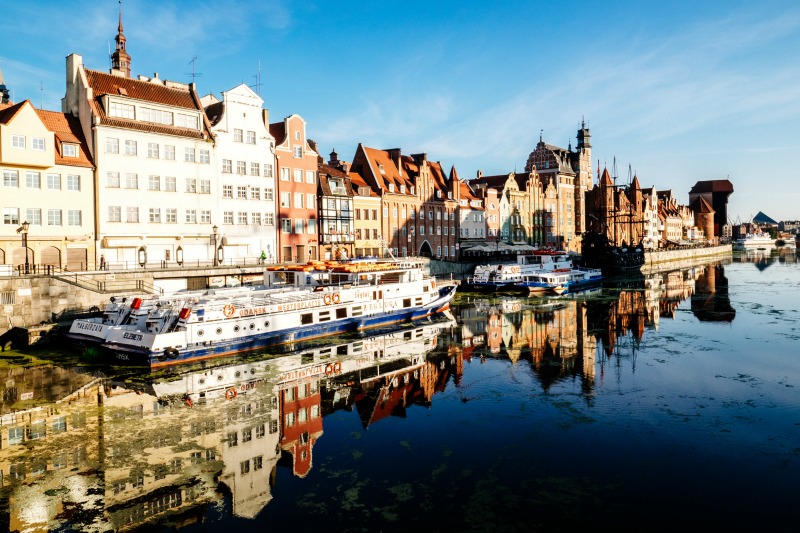 Our world is full of beautiful places and promising opportunities, so it's completely justified if you are planning to move to another state or even across borders in search of better options.
As technology is advancing day by day, the differences between nations continue to shrink. More people are moving internationally, be it to seek a better job or find a better abode.
Poland, which is located in Central Europe, is one of the destinations that is becoming more and more popular amongst international migrants.
So, if you are planning to move overseas or have already decided to move to Poland, here's what you need to know about this country.
Read on to find out what challenges you might face and what it is that the country promises that make moving to Poland with a moving company to Poland a great decision.
Accommodation
Accommodation in Poland is very affordable and generally easy to find.
While housing in capital cities is usually more expensive than in other areas, this is not the case in Poland.
Compared to other European cities, Warsaw offers reasonably priced dwellings despite being the capital of the country. This is mostly because Poland has an overall high population density. But despite this and the fact that apartments and even houses in Poland are quite small and compact, expats still have no trouble in finding a place as per their taste and liking.
Cost of living
If you are specifically looking to move to Europe and have quite a limited budget, Poland is your best option.
The cost of living in this country is significantly lower than other countries in the continent. Whether it's the household items, eating out, rented properties, public transportation or any other goods and services, moving to Poland won't be heavy on your pocket.
However, according to most Poles, the only two things you might find a bit overpriced are petrol and some clothing items.
Culture and lifestyle
If you love socializing, you will love moving to Poland.
Various Polish cities offer great entertainment events and a vibrant nightlife.
From cultural events and art exhibitions to concerts, film and food festivals; Poland promises an energetic and exuberant lifestyle.
The country also has several museums and galleries that are ideal to explore on your weekends.
Moreover, during the summer season, you will have further options for outdoor activities including camping, hiking, kayaking, windsurfing and even relaxing at the seaside.
However, know that Poland experiences long winters that can last up to six months. Also, the working hours in the country can be relatively longer. But this does not necessarily happen throughout the country and will rather depend on the company you work for.
Healthcare in Poland
Although you might find some doctors to be less friendly or unsympathetic, healthcare standards in Poland are very high. Especially in private hospitals, you can expect an excellent care and that too at an affordable cost.
So whether it's your job that's requiring you to move or it's your personal preferences, rest assured that this beautiful country has a lot to offer.
All you need is to pick the right international moving company to help with the relocation and you can sit back and relax as you move to Poland.