All Natural Allergy Relief
The weather is finally warmer now which usually means playing outside and having fun. However, if you have allergies (like I do), it means itchy eyes, a runny nose, and drainage. Not much fun being outside when that is happening. I have tried many allergy medications, but none have worked to my satisfaction. Well, guess what? I found an amazing over-the-counter, all natural, non-drug formula (pill)! It is called AllergX, and I can't wait for others to be as excited as I am about it!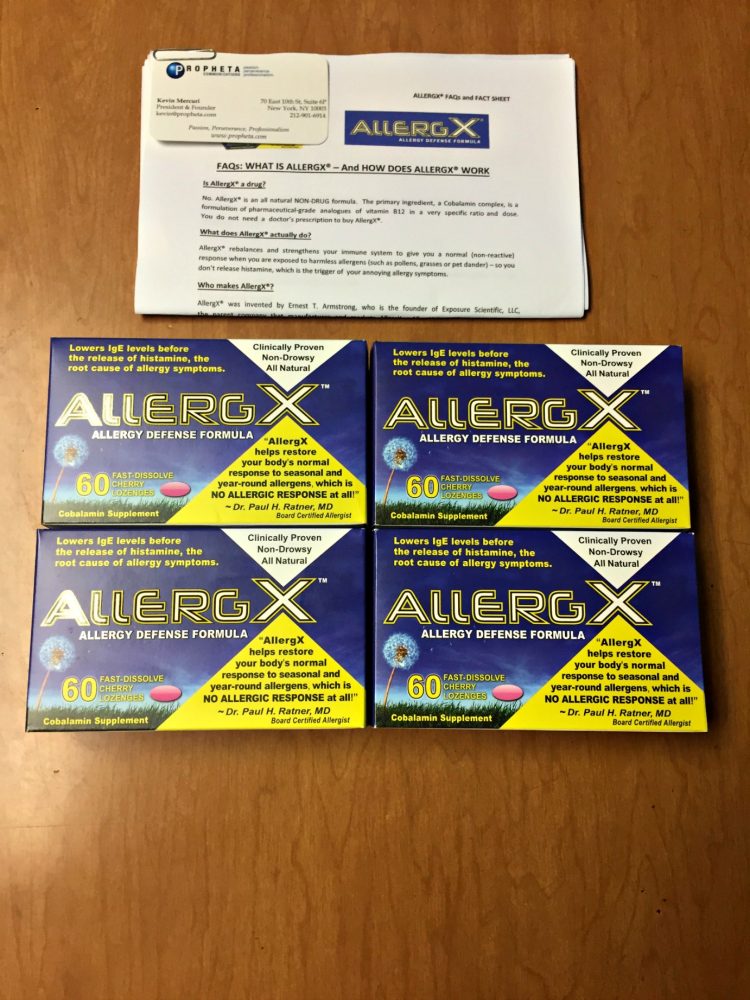 AllergX is a new way of combatting allergies. It strengthens your own immune system so you have a normal response to the allergen. Instead of blocking the histamines, which is what OTC drugs do, AllergX stops your body from releasing the histamines. Histamines are what trigger your allergic reaction. Hence, the anti-histamine.
Remember, AllergX is not a drug, so you don't need a prescription for it. It comes in pill form and it simply melts under your tongue. No, it doesn't taste bad either! It has a cherry flavor and it melts pretty quickly. Since AllergX takes a couple of weeks to get into your system and work, please don't think it is a quick fix. It does work if you stick with it!
What is AllergX?
The active ingredient in AllergX is a Cobalamin complex, which is a big word for a high dose of a pharmaceutical grade of B12. To make you feel a little safer, B12 is one of the most tested and safest products in the world. AllergX has been tested in studies with board-certified allergists and it has no known side effects! Have you ever taken anything for your allergies that can say that? I know I haven't. Remember, it is all natural, it is NOT a drug, and it is totally non-drowsy…but it works!!
AllergX is so safe that you can even take other allergy medications with it. As a matter of fact, if you use a nasal spray like I do, you may be able to stop using it once the supplement gets into your system. I plan on using AllergX throughout the entire allergy season. I can't wait until my body is fully balanced!
Connect with AllergX/ Facebook/ Twitter/ Instagram/