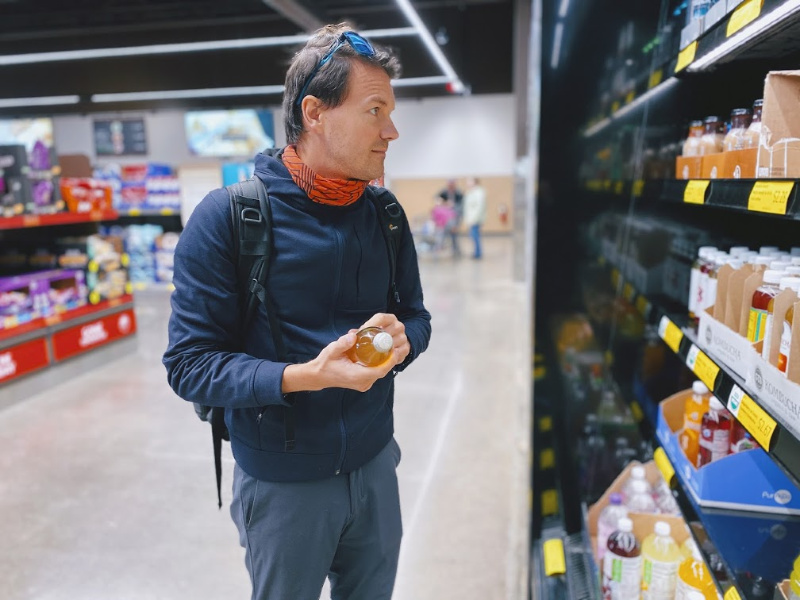 Aldi catalogs offer super exclusive deals for customers. Additionally, Aldi offers excellent deals on ripe and fresh food produce. However, you need to be actively up-to-date for the latest changes to the catalog to enjoy the best super deals.
Generally, Aldi's catalogs and deals are very prevalent, with many consumers often trying to make the best of super sales. Thus, ensure you're among the first to see the latest deals from the Aldi catalog here. Twice every week in 2019, Aldi rolls out vital information about its Special Buys. This term is used to refer to discounts and package pricing on anything, ranging from equipment to drinks to household appliances.
Do you still want to learn more about Aldi catalogs and deals? Let's take you through it all.
What is Aldi?
Aldi is a discount grocery chain that operates around 1,500 locations in 32 states. It's concentrated in the eastern half of the United States. The company opened its first California store in March 2016. Aldi is also prevalent in Europe – most especially Germany, where it was founded by Theo and Karl Albrecht in the 1940s. The brothers – now deceased, decided to part ways after twenty (20) years and split the company into two – Aldi Nord and Aldi Sud.
Today, Both businesses have expanded globally with Aldi Sud operating Aldi stores in the U.S. Aldi Nord owns the Trader Joe's chain, arguably the most popular among the two, but with fewer stores than Aldi. Even though Aldi lacks name recognition, it was dubbed "2014 Retailer of the Year" by Store Brands magazine.
So What are Aldi catalogs?
Aldi catalogs consist of different items, from groceries to personal care products. Individually, Aldi catalog offers fantastic deals on vegetables, fruits, vanity items and even favorite treats! Also, on special days, you might even get a bargain on a substantial product like a sewing machine, a vanity mirror or a trampoline. Awesome deals, yeah?
Not only will the Aldi catalogs sway you with many goodies and discounts. Anytime you use Aldi catalog, the probability of earning significant savings is high. This is because the product you are buying is simply more affordable.
Why do you need to buy at Aldi?
Need reasons to buy at Aldi's? Here's why.
Aldi has low prices. It has this in common with Trader Joe's.

It stocks a limited selection of items. For instance, Aldi carries roughly 1,300 of the fastest-moving grocery items. This is not even close to other stores. Most grocery stores sell about 30,000 items,

Aldi has a different shopping experience, which is opposed to a place like Trader Joe's, for instance. At Aldi, items are displayed in the cardboard boxes they were shipped in. You have to be handy to enjoy doing this. You will bag your groceries.
If you've always heard about Aldi and wondered whether it's worth your time to venture into an Aldi store, here are a few reasons why you can buy at Aldi:
Aldi is cheaper:

Aldi's prices are so low, it is possible to fill your cart with sufficient food to make nearly a month's worth of dinners. These dinners will cost an average of $6 per meal. A researcher recently compiled a shopping list of items that can be purchased at Aldi for slightly less than $150 and made into 25 balanced meals for a family of four. Recipes include turkey chilli, roasted red pepper chicken, spinach frittata and homemade macaroni and cheese.

Purchase organic on a specific budget:

Aldi's organic selection certainly doesn't rival the offerings at Whole Foods. However, it includes many of the basics (and a few not-so-basic products) that are cheaper than similar offerings at supermarkets and on par with prices at Trader Joe's – or, in some cases, lower. Organic items include milk, beef, yogurt, fruit, vegetables, pasta, pasta sauce, cane sugar, instant oatmeal, frozen fruit and even blue corn chips. For example, a 5-ounce package of organic spinach was 50 cents to $1 less than the same sized packages at several other area supermarkets we checked (including Walmart, which had the highest-priced organic spinach). A 10-ounce container of organic cherry tomatoes was $1 less at Aldi than at other supermarkets, as was a 10-ounce package of organic frozen blueberries.

Get easy and cheap special offers:

For a store that has a limited selection, Aldi has more than its fair share of items that would tempt any foodie at prices that won't make you feel guilty for indulging. For example, gourmet cheeses such as brie and goat cheese cost about 40% less than similar cheeses at other supermarkets. Aldi sells fair trade coffee for about 33 cents per ounce. Starbucks charges about 88 cents per ounce for its fair-trade coffee. Aldi also stocks sweet potato chips, quinoa chips, rosemary crostini, blue cheese stuffed olives, Italian mascarpone cheesecake etc.
Finally, you can buy cookies that taste just like Samoas at Aldi. If you're a fan of Girl Scout Samoa cookies, you can get your fix year-round with Aldi-exclusive Benton's Caramel Coconut Fudge cookies. And the best part: A package of the Aldi cookies costs at least 50% less than a box of Samoas.
Different Aldi catalogs and their benefits
Here are a few of the latest offerings from Aldi and their benefits.
Aldi – catalog for the week
The eye-catching item from the catalog is the premium vintage pudding weighing 700g with a price of $14.99. With a cost of $2.14 per 100g, this offer is on-sale on Tuesday 19th, November 2019. Furthermore, more mouth-watering offers include a Pandoro 750g at $7.49, shortcrust pastry mince pie 6PK/381g at $4.69, Panforte 250g at $7.99 – traditional or chocolate and many more.
ALDI Catalogue Special Buys Summer Fun – 20 November and 23 November 2019
This special buys summer fun offers customers a huge deal of $299 inflatable water park to enjoy the summer.
Mini Christmas pudding and cake – An Aldi Special
This unique product is available for Christmas at a discount rate of $4.49 at 2PK/200g and $3.99 at 200g for Christmas cake.
There you have it! The choice Aldi catalogs are ready. What are you waiting for?