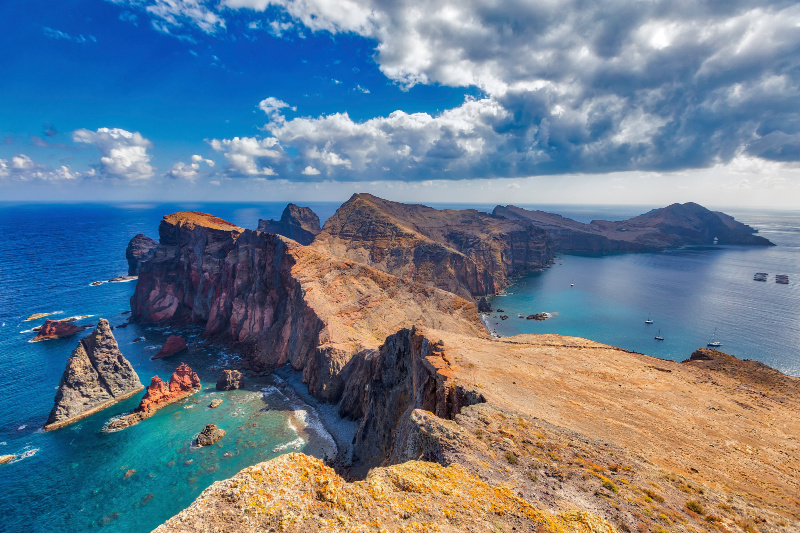 Portugal has been a leading holiday destination for a very long time. Ideal for fun-filled family getaways with the children or a holiday with friends, it is a versatile and memorable location regardless of when you decide to visit and what you decide to do. Here are just a few reasons why you would want to head to Portugal in 2020, along with some helpful advice in terms of where to stay in order to maximize the experience.
Where to stay in Portugal
Undoubtedly, the number one area in which to stay while in Portugal is the Algarve, the country's luxurious, southernmost tip. Known for its stunning weather and pristine beaches, it is the ultimate destination to add to your itinerary when holidaying in Portugal. While there is certainly no shortage regarding accommodation options there, you will be guaranteed to enhance your time spent in the area by opting to book one of the many luxurious villas in Algarve. Staying in a villa will both enhance your privacy and help you to avoid the crowded hotels.
Portugal is one of the world's best beach holiday destinations
If a classic beach holiday is what you are looking for, you cannot go wrong with a trip to Portugal and the Algarve, in particular. The beaches are extensive, stretching for miles upon miles, and lovingly looked after. Plus, the weather is almost always conducive to a relaxing day in the sun. The further south you move, the warmer and sunnier it gets throughout the year – hence the reason why the Algarve is the region of choice for the vast majority of holidaymakers.
Portugal is celebrated for its food scene
Tantalise your taste buds with this unique culture's incredible cuisine. From ultra-spicy Piri-Piri chicken to a host of delectable seafood dishes, there is sure to be something available on the menu for everyone. Plus, Portugal is also well known for its wine selection, particular the delicious Port wine – a dessert wine named after the country itself, for which it consistently wins awards for its wine production. While you will be able to find Port-like wine which has been made in other parts of the world, the only 'true' Port wine comes from Portugal.
Portugal is simply stunning
Awash with cobblestone streets, home to some of the world's most gorgeous, colorful sunsets, and boasting architecture like you have never seen before in your life, Portugal is nothing short of stunning. If you really want to bathe in the glory of this amazing country, be sure to stop by the hilltop town of Sintra. Here, you will find mind-blowing castles, fortresses, and palaces, all of which have been perfectly preserved throughout the years. It is located just a 40-minute train ride from the city of Lisbon, another popular tourist hot spot.
So, book your tickets and plan your trip today. When it comes to the accommodation, the beaches, the food, the scenery, and the culture, there is no wonder why everyone is flocking to Portugal in 2020. Enjoy your holiday!