Easter is Coming, Why Not Give Affordable Armitron Watches?
What time is it? Time to get an Armitron Watch
Easter is creeping up on all of us, and of course, I'm not ready! I am just tired of giving the same thing every time. That is why I was so glad when Armitron Watches sent me some of their gorgeous watches. I will be keeping one for myself, and now I have at least one unique gift item for Easter! Their watches are pretty and they have a huge selection to choose from. Not only do they offer women's watches, but they have men's too.
In this day and age of smartwatches and fitness trackers, we tend to forget about wearing a regular watch that simply tells time. Armitron has affordable, beautiful, soft and comfortable watches. They offer digital, chronograph, and analog, and the bands are spectacular. They also offer dress, sport, and outdoor watches for both men and women. What better way of telling your loved one that they are "eggcellent"! Watches don't give cavities either.
I received two women's watches, both made of soft resin. As a matter of fact, they were so soft I completely forgot that I had them on. After wearing each one, I noticed that they kept perfect time and were amazingly comfortable. They both had an alarm mode, which I thought was cool.
No more candy for Easter! Watches are a perfect gift to give to anyone, especially at Easter time. Most people dress up at this time, and Armitron has gorgeous watches to match or dress up any outfit. They offer soft, pastel colors which would be great for Spring. There are so many to choose from! Don't feel left out if you are a man. They also offer good looking watches for men too! They all look great, are affordable and come with a nice case and bag.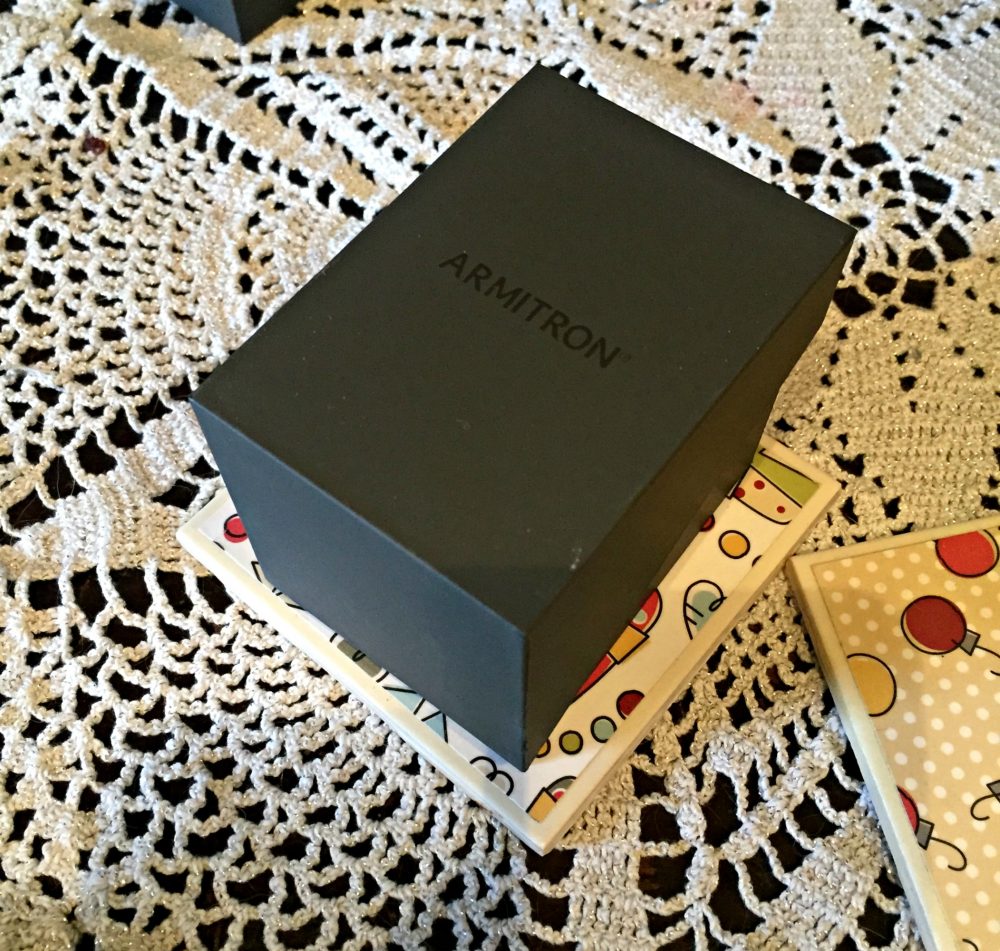 The first watch I tried out was a beautiful white, chronograph, sports watch with gold on the face. The resin was very soft, and although I loved the white color, it did pick up dirt easily. However, since it is made out of resin, it did wipe off with no problem at all. It fit perfectly and was so comfortable that I fell asleep with it on.
The second watch that I received was a black resin chronograph digital sports watch with green accents. I'm more of a sporty person, so this was my favorite. When I say the resin is soft, I can't even explain how soft it is! I kept touching it. The most wonderful thing about both watches is that they fit bigger wrists. I am overweight, and I have a hard time finding something to fit my wrist unless I use the men's. I didn't have to do that! The watches weren't tight at all.
I'm very happy that I received two of them because now I have a perfect gift for my Mom on Easter (I hope she doesn't read this!). If you want to give your loved ones something a little different for Easter, try Armitron Watches.
Connect with Armitron Watches/ Facebook/ Twitter/ Instagram/