Being a parent is one of the toughest life journeys you could come across. Bringing kids into the picture is indeed a lovely feeling. You get to watch them grow up while learning just about everything you can teach them. Now, with them being at such young age, you may end up spoiling them. Every child is different, but they do share common interests as well.
One of the greatest things about kids is that they want to try everything. From books to games, there will always be something out there for them. When I was a kid, I loved reading and enjoying picture books. If your child likes the same things, then I think I have just the selection for you! It's time you introduce your child to something different from what they've read before.
Bring Back Those Childhood Memories
If you don't know who Charles Santore is, then your mind is about to be blown. He has established himself as one of the greatest living children's book illustrators of our time. And now, Applesauce Press (the children's book imprint of Cider Mill Press Book Publishers) presents a book that is decades in the making, a true masterpiece to remember! A children's book classic, Lewis Carroll's Alice's Adventures in Wonderland, just got even better!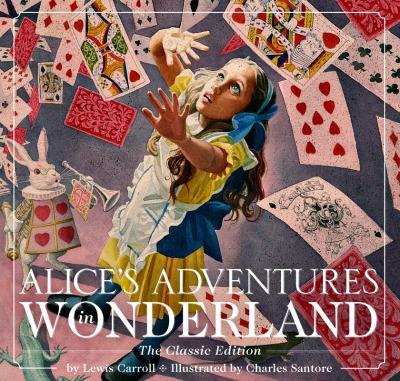 Charles Santore's breathtaking full-color illustrations breathe new life into this faithful adaptation of Lewis Carroll's celebrated and imaginative tale. Lewis Carroll's Alice's Adventures in Wonderland is already one of the top children's books, but it being evolved to new heights! This 96-page children's hardcover contains over 40 incredibly detailed and vibrant watercolor illustrations, including THREE gatefolds, by the talented hands of Charles Santore, who has also illustrated The Night Before Christmas, The Classic Tale of Peter Rabbit, The Velveteen Rabbit and many other classic children's tales. It's the perfect new look for your kids to enjoy, plus this could even become their new all-time favorite children's book.
It's time to bring your child's attention to something that's truly special. So go ahead and check out all of the info I have for you above. Let the beauty of art touch their souls!