Beautiful Leather Watch Roll From H Bar N Craftworks
I've seen some beautiful leather work before, but I'm here to tell you that H Bar N Craftwork's Chocolate Leather Watch Roll is a piece of art! The leather looks perfectly distressed and smells amazing. I happen to like the smell of leather if you can't tell. Obviously, it's a watch roll, but you can use it to hold many other items. If you're looking for a unique gift, this is it!
The Leather Watch Roll is so soft and, I guess, masculine. I actually don't need it for watches, but I will be using it for my sewing items. There are so many uses for this. Some ideas from their website are jewelry pliers, harmonicas, pocket knives, first aid kits, business cards, etc. It's made from Argentine Cowhide and, as with other leather products, it will age beautifully as you use it. The pockets are 3″ square and it includes a leather tie, which makes it even more gorgeous. This would be perfect for anyone that travels often or really, anyone!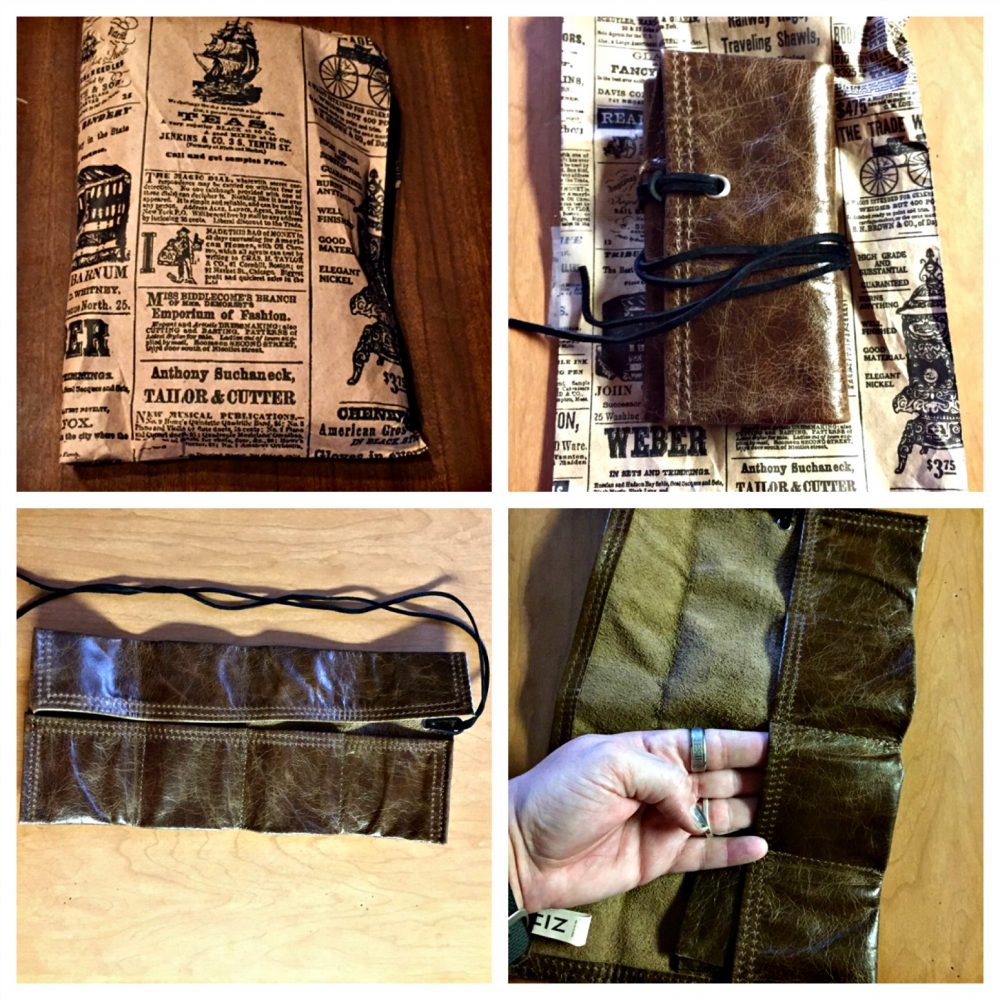 So, not that this is a gift only for men, but I do have to say that they are the hardest to buy for! I know I can't be the only one that thinks that. Every single time I ask the men in my family what gift they want, of course, I get "I don't know". That leaves you guessing at something you hope they'll like. This watch roll is something that they can use and keep for years to come. Maybe even hand down to sons or other family members.
H Bar N Craftworks doesn't only have leather watch rolls. Let me just say, everything they create is with beautiful craftsmanship! They have products like Chef Rolls (to hold tools for cooking), Personal Chopstick Cases, Mountain Man Sewing Kit, and even Sushi Knives! That's not even everything they have to offer, and oh, they also do custom work. I was amazed at how many stunning products they make. There is something for everyone on your holiday list, I promise!
Connect with H Bar N Craftworks/ Facebook/ Twitter/ Instagram/ Pinterest/