Eastern Europe has welcomed more tourists than usual recently thanks to its publicity from travel blogs in the last couple of years.
This development is exciting, and the romantic undertone of many trips to this region also makes for compelling stories.
Eastern European and Russian dating sites have also capitalized on the growing tourism industry to help tourists find love abroad.
So if you need help with planning a trip to Eastern Europe, this article will guide you.
Packing for a trip to Eastern Europe
Before heading to Eastern Europe, ensure you pack adequately for the trip. The region is notorious for its unpredictable weather, so go prepared. While packing for the trip, include:
Swimwear
Eastern Europeans love swimming and have a lot of pools, lakes, and beaches in and around their cities. For example, Budapest's thermal baths are popular diving spots for tourists.
So if you can swim, throw some swimwear into your traveling bag when going to Eastern Europe.
Toiletries
Toiletries are essential items for your trip. But when packing, you don't want your shampoo bottle taking up too much space in your box.
So put your liquid toiletries in small, reusable containers to allow you to include more items in your bag.
Day bag
While in Eastern Europe, you will need a lightweight bag to carry your essentials around during the day.
On your trip, the last thing you want is to fumble around in your pockets, looking for your phone to take a photo of split-second occurrences. The bag will also protect you from pickpockets.
Weather protection
No matter the time of the year you visit Eastern Europe, always pack items to protect you from the weather. Throw sunscreen products, floppy hats, and sunshades to protect you on sunny days.
And in case it starts to rain, ensure you have a rain jacket and a small umbrella handy.
Where to go in Eastern Europe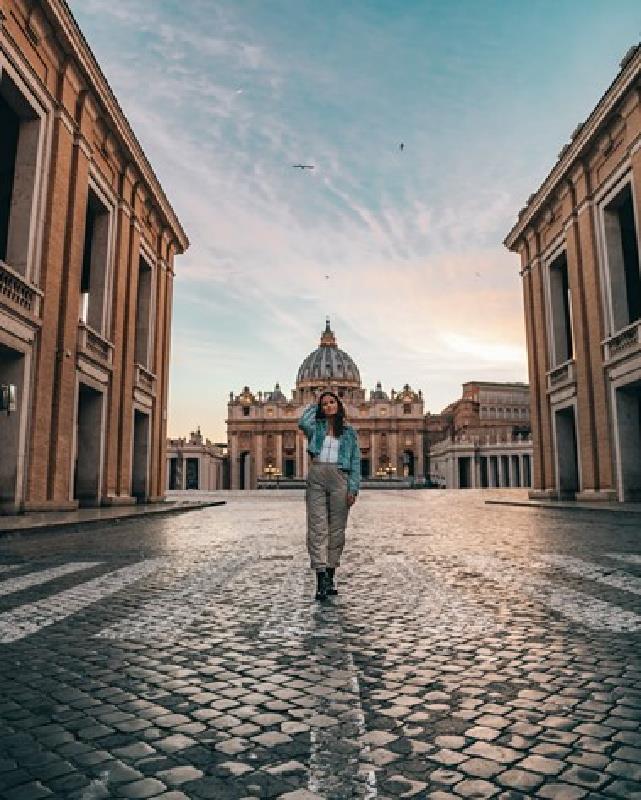 When in Eastern Europe, you should use your time well. Have an itinerary ready and know the best destinations to visit. If you need help, you can start your tour from any of these locations:
Krakow, Poland
Home to the famous Wawel Castle, Krakow is a scenic destination that you should go to while touring Eastern Europe.
Krakow is accessible by train from Warsaw, and you can use the timetable to plan your journey.
You can stay at any of the hotels in Krakow without spending too much and visit the Main Square in Old Town or go to the Town Hall Tower to catch the sunset.
Vienna, Austria
Vienna, the capital city of Austria, is always teeming with life. It boasts a blend of history and modern-day living, so you should definitely make a pit stop there.
While you will need a Vienna Pass to access museums and galleries, you don't need one to stroll through Altstadt, climb the South Tower of St. Stephen's Cathedral, and do other exciting things.
Transylvania, Romania
In Romania, you can visit the famous Transylvania — yes, Dracula's Transylvania — and enjoy the mix of cultures there. It is home to medieval towns like Brasov, Sibiu, and Sighișoara.
A visit to Transylvania will have you relieving the 15th century with its citadel ruins, cobblestone streets, and Saxon towers.
Varna, Bulgaria
Heading north from Romania will land you in Bulgaria. The city of Varna is the third-largest in the country and borders the Black Sea.
In Varna, your swimwear and sunscreen will come in handy as its weather and beach make it perfect for lounging and diving.
Conclusion
There are so many places to visit in Eastern Europe and even more things to do there.
Thankfully, governments are lifting the pandemic-induced travel restrictions, so you can start planning a vacation in the exciting cities listed in this article.
And when packing, use the tips outlined above to help you have the best time on your trip.