Are you still organizing date nights?
Most couples lack the adrenaline rush they've had at the onset of their relationships and gradually give up on romance.
Nevertheless, it's never too late to spice things up and bring romance back to the table.
The couples adventure book can assist you to dive deeper into your relationship, explore outside of your habits, and disconnect from electronic devices.
Follow this book guide if you wish to revive romance.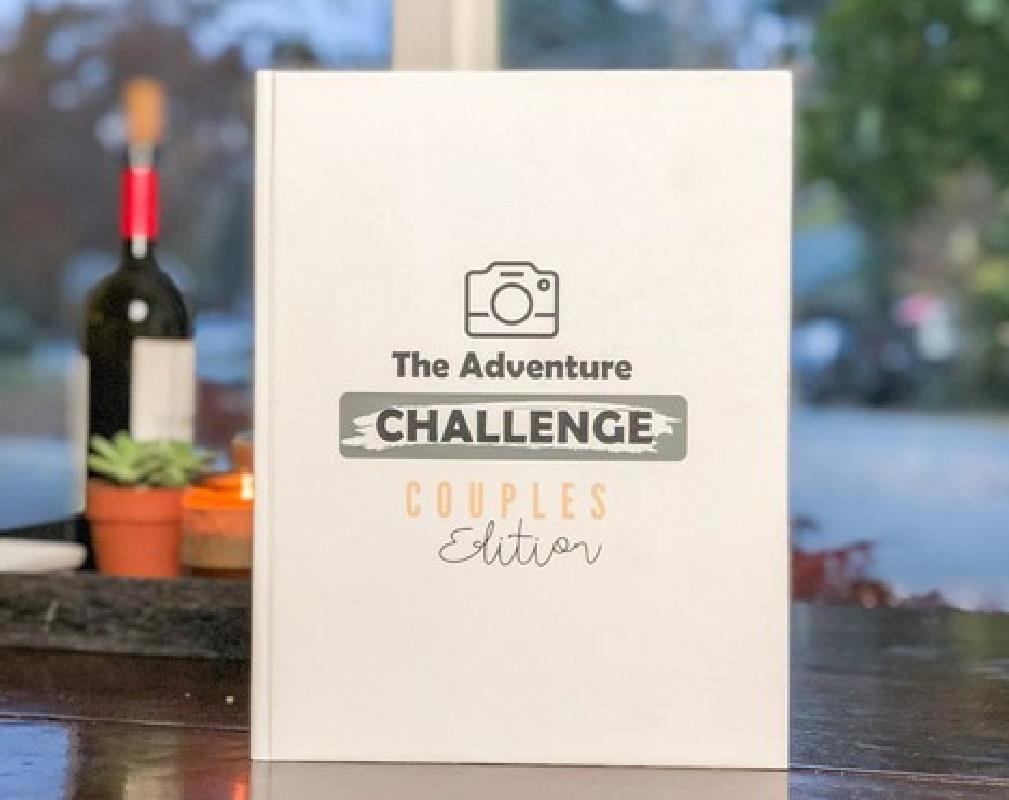 The icon guide
The couples adventure book features an icon list, which helps individuals navigate the adventures and choose one according to the information provided.
For instance, the fork and knife icon indicates you need to come with a hungry stomach, as the activity includes eating a full meal.
In contrast, the snack symbol means there's going to be a purchased or prepared snack at some point during the mission.
Go here to see some easy date night recipes.
The mess icon, which looks like a paint splatter, indicates a messy adventure. If you see this icon next to an activity, be prepared to wash your clothes after it.
There is another icon preparing couples for the splash zone, meaning you're about to get wet.
When you come across the water icon, dress appropriately for the mission, as it involves water.
Many challenges have the supplies icon that looks like a trolley.
When couples see this icon, they'll probably have to visit a store to get some essential supplies for the activity unless they already have these items at home.
The symbol of a running man means the adventure involves physical exertion. These activities aren't overly hard, but you'll be expected to run around and sweat a little.
Moreover, when the days are rainy and cold, look for adventures with the indoor icon, looking like a house.
These take place indoors, meaning you can easily do them whenever your darling and you have some time to spare.
Conversely, on sunny days, you should choose the missions with the outdoor tree icon, as these take place outside.
In addition, the home icon informs participants that the activity takes place inside or around their houses. Whenever you feel bored, pick a home date idea.
If you feel like going out, select a mission with a car icon, meaning it takes place outside the house.
Nevertheless, it doesn't provide you with a precise location, leaving an element of surprise.
Adventures
The couples adventure book introduces couples to a compilation of 50 challenges, which require spontaneity and romance from participants.
These missions are remarkably affordable, creative, and mysterious. Each carefully chosen activity provides couples a chance to get to know their partners better.
For example, The Helpless Baker challenge encourages couples to make a homemade pie together.
While the mission seems a piece of cake, it's more challenging than participants think, as one person is in charge of mixing the ingredients blindfolded.
At the same time, the other partner is responsible for giving instructions just by leading the hands of the blindfolded person.
During the entire cooking time, the leader can use no more than three sentences for direction. This mission requires between three and four hours and a budget of 5-10 $.
Another popular adventure is the Ask Your Parents challenge.
By choosing this activity, you agree to get in touch with your parents or grandparents to ask them to describe their first date.
After listening to their story, you should make an effort to recreate the date and capture it with a video.
Afterward, you can send the video to your parents/grandparents and ask them to share their relationship secrets.
Couples with artistic souls would unquestionably enjoy The Classical Painter adventure. The budget range for this mission is $ 2-15, as you'll have to purchase some art supplies.
The following link, https://www.theadventurechallenge.com, provides insight into the Adventure Challenge books.
For instance, The Classical Painter challenge requires couples to purchase large art paper, dress as smart as possible, and draw portraits of one another.
During the drawing process, you should drink a glass of wine and listen to classical music.
Another creative adventure involves renting roller skates and skating around in the loveliest local park.
You'll earn some bonus points if you're bold enough to wear matching skating outfits or retro outfits from the 80s.
This mission enables couples to travel back to another era while flaunting their 80s outfits.
You can even head to the local skating arena and use the opportunity to socialize with other couples.
Another creative idea included in the couples adventure book is creating your own holiday. It's a great idea to celebrate your love every year and turn it into a tradition.
You should pick a date and decide on the most important celebration details.
There are numerous ways for celebrating this day, such as taking a road trip, inviting your friends and family to dinner, having a party, staying at home just the two of you, etc.
Visiting a thrift shop is also a part of the challenges in the book. Your loving partner and you should head to the nearest thrift shop, pick out the craziest outfits for each other, and then wear them in public.
Remember to take multiple photos to laugh at later.
In conclusion
No couple should ever give up on romance. It's what keeps partners close and in love!