Enhance your day and nighttime routines this summer with some of my delicious beauty favorites. Feel fresh and brand new during your days and nights with the latest and greatest from Ban, HairUWear, Erborian, Fizz & Bubble, Burt's Bees and Soap & Paper Factory. Take a look at this guide and enjoy your summer just a little bit more with these luxe products.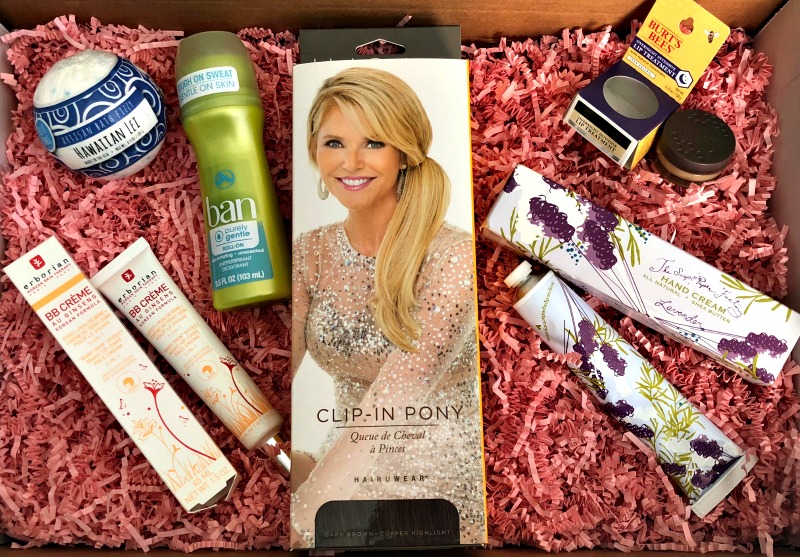 DAY GUIDE
Ban Purely Gentle Roll-On Deodorant ($10)
Stay sweat-free and odor-free all day long with this non-irritating formula that's tough on sweat, but gentle on the skin. This deodorant incorporates 24-hour protection with a new formula which ensures protection even for the most sensitive skin.
HairUWear Hair2Wear Christie Brinkley Collection Clip-In Pony ($49)
Keep your hair off your neck during the days with the help of this strut-your-stuff pony. It delivers the style points by instantly adding length and volume to your ponytail. Wrap around easily and secure your pony high, low or to the side. Available in a variety of hair colors.
Erborian BB Crème ($39)
Keep your skin moisturized while achieving a non-oily, velvety finish during the days. Containing break-through high-tech formulas, this BB Crème evens out and mattifies the complexion, moisturizes and plumps the skin, refines skin's texture and reduces the appearance of blemishes. Your skin will appear visibly softer, smoother and beautiful with a silky feel. Comes in 3 different shades.
NIGHT GUIDE
Fizz & Bubble Artisan Bath Fizzy ($6)
These are a best-selling classic. Create a frothy bathing experience and soften your skin with a blend of eight moisturizing oils: aloe vera, coconut, grapeseed, olive, sweet almond, avocado, sunflower and jojoba oils. Available in a range of colors and scents, your skin will feel smooth, relaxed and restored.
Burt's Bees Overnight Intensive Lip Treatment ($9)
Your lips will thank you the morning after using the Burt's Bees Overnight Intensive Lip Treatment. The formula, containing peppermint and jojoba oil will soothe and condition the lips while you sleep.
Soap & Paper Factory Lavender Hand Cream ($22)
This luxurious, natural hand cream is the ultimate skin nourishment. Packed with ultra-hydrating shea butter, meadowfoam, borage oil, vitamins, minerals and amino acids to feed dry skin.
Let me know if you try or have tried any products from this guide — would love to hear your thoughts!
CONNECT WITH THESE BRANDS…
BAN: Site
HAIRUWEAR: Site
ERBORIAN: Site
FIZZ & BUBBLE: Site
BURT'S BEES: Site
THE SOAP & PAPER FACTORY: Site