It's Memorial Day weekend which means a trip out of town. Whether you're going on a beach mini-break or a water park, it's always perfect to have something to read during downtime. I look forward to having me time in large group settings and books are one of the best ways to do that. Typically, I really enjoy reading biographies and historical fiction that are inspiring. I was very happy to come across A Better Place by Pati Navalta Poblete.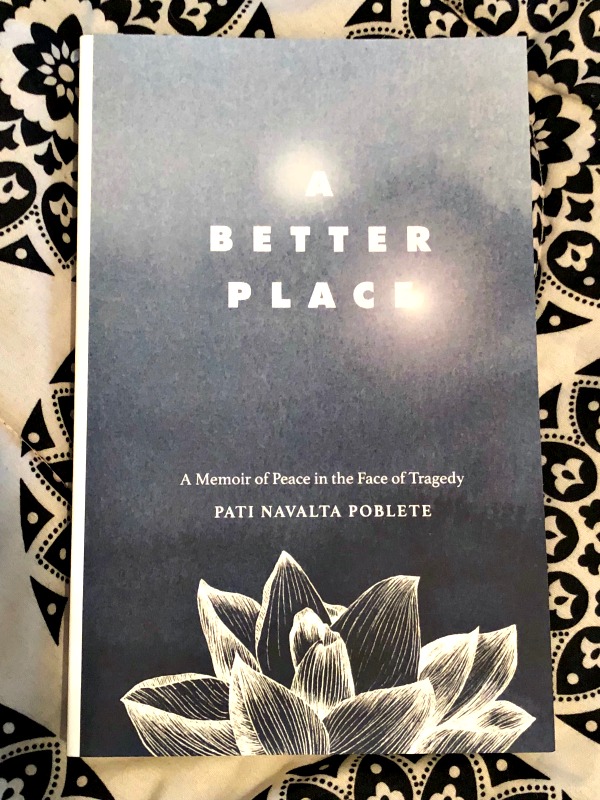 Inspiring Through Resilience, Humor and Hope
Released on May 22, 2018, this new memoir is the true story of a mother's loss and redemption after her son was murdered by gun violence. Pulitzer Prize-nominated Poblete's voice and depth will inspire you as she faces tragedy with resilience, humor and hope. Her incredible journey has been shared with the world at an especially poignant moment. The degree of gun violence, especially among youths, can no longer be ignored and brushed aside.
There have been over 3,000 deaths due to gun violence and 48 mass shootings in the United States.
Pati Poblete is one of the thousands whose lost children to gun violence and this is her story.
On September 21, 2014, Pati Poblete's son, Robby was killed by gun violence at a busy intersection in Vallejo, CA. He was 23 years old. A Better Place takes readers on a journey while trying to make sense of what has happened. Poblete's writing shows how she's changed and how she will make sure her son's death is not in vain.
You Are Not Alone
In the aftermath of Robby's death, self-help books proved to be of no comfort to Poblete. According to Poblete, there is simply no self-help book that will show one "how" to get over a child's death and move on. To her, it was most helpful to know that she was not alone in her feelings. The connection with other who've suffered loss provided Poblete with some comfort on her loss and recovery journey.
Poblete's heartbreaking story will provide hope and inspiration to those looking to find peace and healing after a tragedy. According to Poblete, "This is not a self-help guide, it is simply my story of how losing my son to gun violence shattered my world, my faith, my sense of community, and how I was able to rebuild my life through my son's sense of adventure, fearlessness, and love for life."
Please visit this link for a short promo clip of a documentary about Poblete's story — HERE.
CONNECT WITH A BETTER PLACE: Facebook