Mac users have access to a plethora of productivity apps, but which ones are the best? Here are 10 of the best productivity apps for Mac!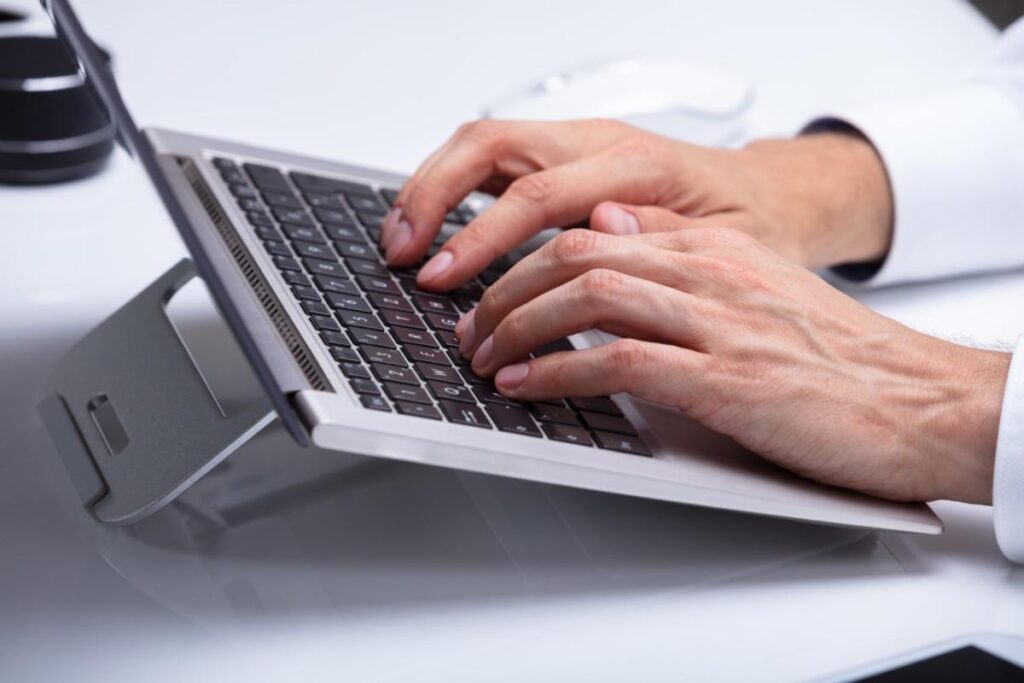 In the U.S., about 89 percent of full-time employees work for 8.5 hours on average. Most of these people working in offices spend significant time on computers. Unfortunately, this time is spent on low-value activities, which affect workers' productivity.
Having your team trying to balance between responding to emails and scheduling meetings can be overwhelming. Employers should consider tools that promote productivity. If you're using Mac, you stand to gain substantially.
Mac has productivity apps that will interest you. Keep reading to know some of the best productivity apps for Mac.
1. Mac Calendar
Google Calendar has nothing on the best Mac Calendar! The latter has advanced features that improve remote working. The Calendar app on Mac connects your calendars into one interface for ease of use.
Whether you create events in Calendar for Mac or other calendar apps, they will be synced through the app. Team members can choose meeting times depending on the hours available without conflicting with other tasks or meetings. With the enhanced ease of scheduling, you won't have to deal with the back and forth emails trying to have a plan that suits every member.
Calendar has analytic reports that help to increase productivity. The app makes automatic transcripts for meetings. As such, you can evaluate your progress to know if you need to make other adjustments.
2. Bear
You've probably realized how note-taking can be time-consuming. Even worse, you might miss some crucial points in a workshop. Bear is one of the best productivity apps for Mac to ensure that your note-taking isn't frustrating.
Bear allows you to set reminders, create your to-do list, and jot concepts that you'll need for future brainstorming. You can write the notes even when on the go. Bear will organize your thoughts and use hashtags that will guide you when going through the writeups.
If you have office for Mac, you can take advantage of other writing software for Macs such as OneNote and Word. With the software, you'll find it easier to write notes. Consequently, you won't waste time trying to remember where you wrote your notes from the previous meeting.
3. Magnet
Does your workspace appear cluttered? If yes, you're not alone; many people working across several tabs and windows seem to have a demoralizing workplace. Magnet is Mac's productivity app that organizes the desktop for a neater look.
With the app, you can drag the windows to have less than four apps on each side. This arrangement enables you to multitask without having to switch apps. Besides organizing your workspace for seamless functioning, Magnet allows you to customize shortcuts to improve efficiency.
You can resize applications and windows using this app. For about $2, you'll start your day feeling in control. An organized workspace is one of the easiest ways of improving your productivity.
4. Focus
Did you know that an average office worker spends about five hours a week scrolling through the phone for stuff unrelated to the job? The screen time, which might seem insignificant, leads to $15 billion in total lost productivity. Social media has its upsides, but it can be highly distracting.
Focus can help the majority of Mac users who have pending projects and can't resist checking the newest videos on their Instagram feeds. The app improves your concentration by blocking your distractors. You can make some of your favorite websites inaccessible until you're done with your project.
With just a click, you can have an environment that might double your productivity. You can block the internet and work without caring who is going live in the next few hours. With the inspirational quotes shown through Focus, you'll have a productive mindset within no time.
5. 1Password
1Password ranks among the best productivity apps for Mac due to its time-saving ability. With 1Password, you can have all your vital passwords in an encrypted database. The website will have one super secure password that will sync between your Mac devices.
You don't have to waste time trying to retrieve your forgotten passwords. With 1Password, you can use different passwords for your accounts, which will enhance your security. For about $2.99 per month, you can rest easy knowing that you don't risk wasting time resulting from forgotten passwords.
6. Trello
Trello is a planner app for Mac that's ideal for collaborative teams. The app has a visual layout that assists in project management. The board allows you to add and organize tasks as either 'to-do,' 'done,' or 'going.'
Team members can track the progress of tasks based on the statuses. You can group these tasks into boards for a complete view. Multiple tasks within the board make it easier to assign team members with responsibilities while keeping a checklist and deadline reminders.
7. Email Analytics
If you want to track the email activities of your team, email analytics is the best deal. This Mac productivity app is secure and private. Your employees won't know you're monitoring their emailing activities.
You can identify your company's top performers through the emails. For workers who perform dismally, you can strategize to increase productivity, such as setting targets and rewarding accordingly. The analytics are real-time, meaning that you'll get precise and timely updates.
8. Toggl
Toggl is one of Mac's app that tracks time to monitor how long you're taking on tasks. Initially, the app was solely for freelancers to determine the time spent on projects. However, the app is gaining prevalence, especially among collaborative teams.
The app has data visualization, which helps in profit comparisons against the labor costs and the time you take on a task. This functionality makes it easier for you to determine profitable projects. With the results, a company can make informed modifications.
With the Best Productivity Apps for Mac, Efficiency Is Imminent
Mac productivity apps are a great addition to your workplace. Once you have the best productivity apps for Mac, the yields will be evident. From the ease of communication to planning, the apps have mind-blowing functionalities ideal for any industry.
Please explore our site for more intriguing content.