A defining feature of today's political climate in the U.S. is the growing divide between Democrats and Republicans. The disagreement and distance between the two major parties often seems insurmountable, but many individuals and organizations, like No Labels, are resisting this unproductive rivalry and seeking ways to make sure the government meets the needs of its people.
The days of bipartisanship are not as long gone as they may seem. There is undoubtedly a need for more cooperation, but in the past decade, productive bipartisan pieces of legislation have passed that didn't always make national headlines.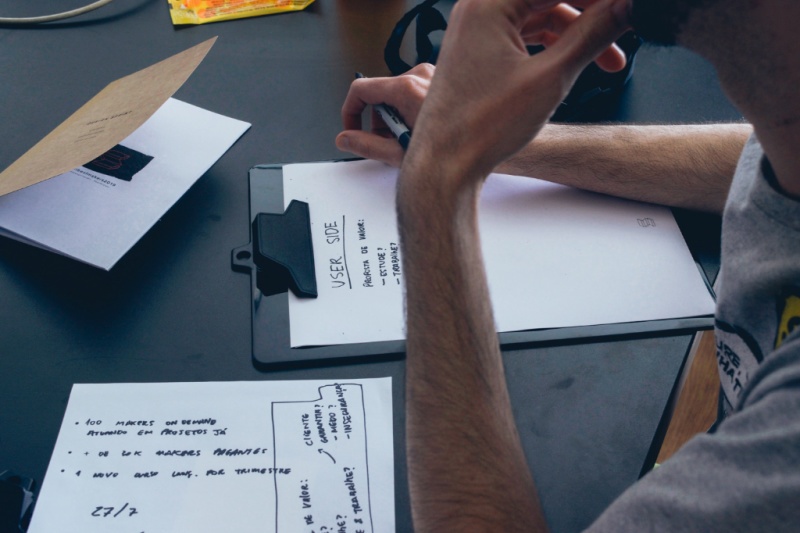 The following laws are worth pointing out as an example of what to work towards.
Water Resources Development Act – 2020
The Water Resources Development Act was written by Senators John Barrasso and Tom Carper (a Republican and a Democrat, respectively), along with other Congress members in both parties.
WRDA 2020 provides billions of dollars in investments to support the nation's water infrastructure, covering a range of needs from flood prevention to harbor maintenance. These investments will benefit water industries and trades as well as the environment.
Bipartisan Budget Act – 2018
This budget-regulating act came after two of the same name in 2013 and 2015. Members of Congress disagreed on aspects of it and entered a government shutdown when they weren't able to compromise before the deadline. The shutdown lasted nine hours, which felt slight compared to the 16-day shutdown in 2013.
The 2018 Bipartisan Budget Act increased spending caps in areas of defense, disaster relief, and health care, and extended funding for a number of services like the Children's Health Insurance Program.
Every Student Succeeds Act – 2015
Described by President Obama as a "Christmas miracle" when he signed it in December 2015, the Every Student Succeeds Act addressed the flaws of its predecessor, No Child Left Behind.
The new law shifted primary education policy into the hands of the states rather than the federal government and lessened the emphasis on teacher evaluations and standardized tests.
This bill received a vast majority of yes-votes in the Senate from both parties.
MACRA, or "Permanent Doc Fix" – 2015
The Medicare Access and CHIP Reauthorization Act, also known as the "Permanent Doc Fix," passed with widespread support from both sides of the aisle. The law resolved a longstanding payment formula issue that put doctors who treated Medicare patients at risk of receiving pay cuts.
No Budget, No Pay Act – 2013
The passing of the No Budget, No Pay Act meant that if Congress members failed to reach a budget resolution and the government shut down, they would not receive their pay until they resolved the budget.
This arrangement put members of Congress in the same boat as other federal employees, who wouldn't be paid in a government shutdown.
No Budget, No Pay wasn't popular immediately upon proposal, but the bipartisan organization No Labels helped garner support for it.
JOBS Act – 2012
As a way to stimulate small businesses and startups, the JOBS Act of 2012 eased federal regulations to allow individuals to invest in smaller enterprises using programs like Kickstarter and Fundable. This bill encouraged the growth of individual investment practices and of small businesses and startups.
The JOBS Act helped more startups and small companies stay afloat and generate jobs. These appeals, among others, meant that it passed with support from members of both parties.
Repeal of Don't Ask, Don't Tell – 2010
The "Don't Ask, Don't Tell" law was passed in 1993 and required that LGBTQ+ members of the military remain closeted to be allowed to serve. 17 years later, this law was repealed with a bill that allowed people to serve without concealing their sexual orientation.
The Don't Ask, Don't Tell Repeal Act received support from both parties in the House of Representatives and the Senate.
When addressing the nation's most difficult issues, Democrats and Republicans need to come together despite deep disagreements. Even though that's not easy, the above examples prove that it's possible, even in the tumultuous 21st century.
Bipartisanship can bring forth needed improvements to old policies that don't benefit the American people, as with Don't Ask, Don't Tell and No Child Left Behind, and it can help lawmakers to come up with new, creative, and effective policies, like MACRA.
Looking further back than the past few years, some of America's most successful legislation was created and passed with collaboration and support from both parties.
From the Civil Rights Act to a 1983 agreement to extend funding for Social Security, bipartisan collaboration has always been deeply impactful on American policy.
Even though the party divide seems wider than ever, research has found that Americans believe in bipartisanship.
According to one study, people tend not to support legislation brought forth by the party they oppose, but they do like bipartisan bills because they reflect concern for voters' interests and open-mindedness. Given this willingness, politicians — and the nation as a whole — may benefit from following the example of the voters.