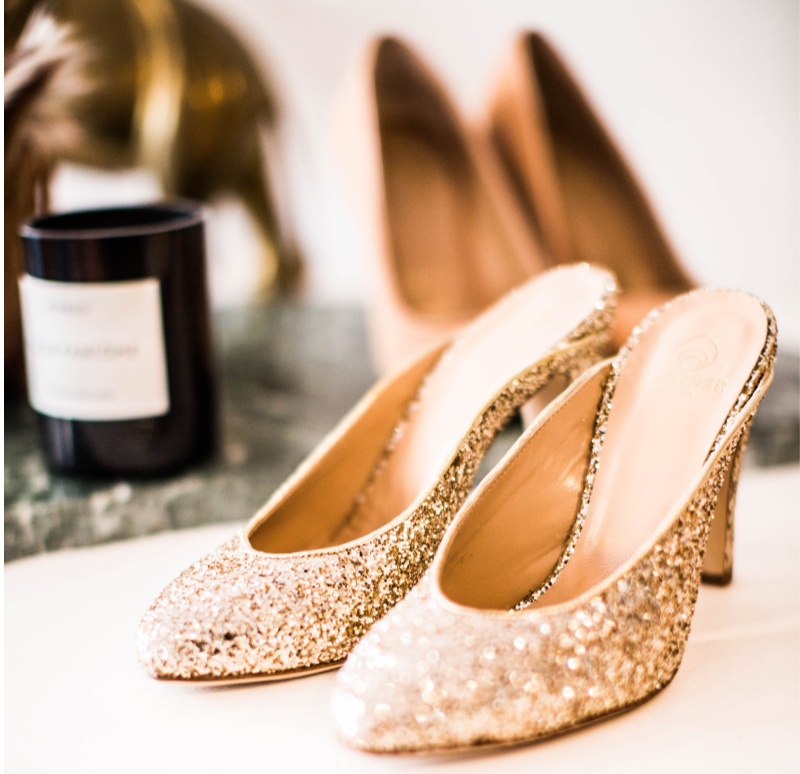 It is often said that a man is judged by his shoes, but what they don't mention is that this applies even more to women. On average, women own a lot more pairs than men, and for good reason. Not only do they have a wider range of dressing options than men, but there are more subtleties even in that, which only a true fashionista would understand. However, you need not necessarily be a fashionista to have a basic collection of shoes to pair with your various looks, so make sure that these seven are always ready to answer your call as and when required.
Pointed Black Pump Shoes
Is there anything more versatile than the pointed black pump shoe? You can pair them up with virtually anything to add a bit of elegance and dress up almost any attire that you are wearing. However, these classics work particularly well with gowns, dresses and skirts.
Ankle Boots
Ankle boots are a style statement and unlike the black pumps, they do catch the eye more and that can be a good thing, if you know how to dress them properly of course. As you can guess, jeans are a safe bet here and also the best options when it comes to ankle boots. Now, a lot of women prefer to tuck their skinny jeans into their ankle boots to show them off, but it doesn't always work. A much better option would be to fold them up or have them tailored to just rest above where your boot ends. Alternately, you can wear your ankle boots with a short skirt for a sexier, younger look.
Animal Print Heels
Snakeskin and leopard print are the two most popular options, and although we are talking about heels, you can actually choose animal prints for your boots as well. Just like the black pointed pumps, they are pretty versatile, and even when you are dressed conservatively, animal printed heels add that flair to your outfit by acting as the subtle highlight of your entire look. While going with a casual look, throw on a pair of light blue denims and a white button-down shirt to create that wow factor.
Casual Sneakers
The most practical and versatile casual shoe on this list, a pair of sneakers are essential shoes for every girl out there. Balenciaga sneakers add style to practicality and bring forth gorgeous designs fit for both outdoor adventures and casual party events. You can check out a varied collection of the Balenciaga shoes at SSENSE, which includes the trendiest Balenciaga sneakers of the season. However, there's more to the brand than just sneakers of course, and it is quite likely that you will find every one of the essential shoes that we are discussing, all in one place at SSENSE. Admittedly, they are not the cheapest options in the market, but good shoes never are!
Flat Sandals
Not as versatile as the sneakers, but still almost as useful, the flat sandals are a girl's best friends when the weather begins to heat up, or if you have plans to visit the beach soon. The flat sandals were made for the summer and spring months, so they can be worn with virtually anything from floral or pastel dresses and denim cutoffs, to short skirts and even light-colored pants. Just try not to experiment too much by wearing them to a formal occasion though, even if the internet insists that you totally can!
Metallic Heels
Metallic heels can either make you look fabulous, or they can make you seem like you are trying way too hard to be fashionable. There are a lot of factors to be considered here, before one can decide whether those particularly high, golden heels will work for them or not, but in general, silver is a safer color and when it comes to metallic heels, subtlety is the key to looking elegant. When you are wearing shiny metallic heels, dress the rest of your attire down a bit so that the pair can be the focal point of your look.
Basic Ballet Flats
You already have at least a pair of basic flats and there is no harm in buying a few more pairs because when it comes to everyday use, these are the shoes that won't let you down ever. Aside from extremely cold conditions, the ballet flats are pretty much a go to pair for any occasion. They go with jeans, formal pants, skirts, shorts, dresses and everything else that's out there. The only thing you need to be careful about is the color and how it complements the rest of the attire.
That is pretty much the basic assortment of shoes which every woman needs in her shoe closet, but you can always build on that over the years.