Apple's laptops and desktops are some of the best gadgets available but some Mac accessories make them even better. Read here to see how to upgrade your setup.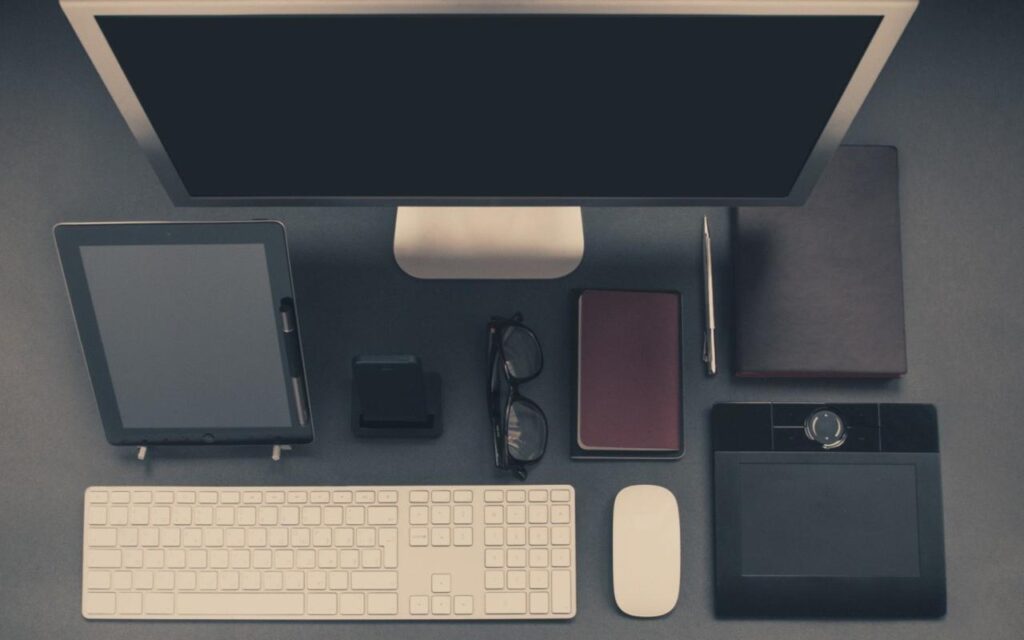 In 2019, Apple made $47 billion on non-iPhone computers. As you can see, it's becoming more and more popular to get Macs rather than Windows PCs.
There's a good chance you're an Apple fan. But whether it's your first or fifth MacBook, you could always use some (or more!) accessories.
Want some direction as to what you could use to enhance your experience? Then here are 7 Mac accessories you need to upgrade your setup.
1. External Battery Pack
If you use your phone a lot, then you probably bring a portable external charger wherever you go. That way, you don't have to ration your phone usage and you can easily charge it up quickly when it runs out of juice.
If you're an avid user of your MacBook while always on the go, then you'll want the same for your laptop. And with an external battery pack, you can get it!
For those who live busy lifestyles, this is probably the best Mac accessory you can get. You'll never have to run home to charge your dying laptop again!
2. Laptop Sleeve
You may already have a backpack or bag that has a designated sleeve for your laptop. But slotting it into this space is simply not enough.
To fully protect your precious investment, you should spend a little extra on a decent laptop sleeve. Many are made with tear-resistant materials so you can get peace of mind no matter if your laptop's in your bag or out on a table.
All it takes is an extra step to slip your MacBook into the sleeve before transporting it. It can mean all the difference between a spilled drink ruining your entire laptop or just the outer sleeve.
3. AirPods
You might be happy with the basic Apple earbuds or headphones. But the fact is, they're wired and can get in the way.
Do yourself a favor and get some AirPods. These wireless earbuds will change things forever. You'll see just how easy it is to whip out your MacBook and AirPods, work, and put everything away quickly.
You won't have to deal with tangled wires again. Not only are these annoying to work out, but they can also split inside the rubber covering and cause the sound to cut out at the most inconvenient times.
After you've experienced AirPods, you'll wonder how you ever dealt with wired headsets for so long.
4. Docking Station
A great benefit of using a MacBook is that it's nice and sleek. Its thinness enables you to easily bring it anywhere you wish.
However, the downside to this is they have to eliminate some features to trim down the laptop. For example, the newer models don't have CD drives and have just 1 USB port and headphone jack.
If you're missing these features, then you need to get yourself the best MacBook docking station. Not only will it allow you to position your laptop better, but it'll also give you access to a whole lot more ports.
5. External Hard Drive
Your MacBook may have plenty of space on it. Or you might be on the verge of running out. Or maybe you want a convenient way to access large files from multiple devices.
In any case, you need to get yourself an external hard drive. This allows you to put some less important or urgent files on it, which can save some space on your laptop. Not only this, but it can help your MacBook perform better.
In addition, since these files are on the external hard drive, you can bring it around anywhere you wish, plug it into a device, and access the files instantly. If you try and put these files on a USB drive, not only is there the possibility of the file being too large, but it can also take a while to download on a new device.
6. USB Drive
We know that we kind of highlighted the downsides of USB drives in the last section. But the truth is, there's a time and place for everything, and there are some circumstances where having a USB drive would be handier.
For example, let's say you want to transfer some small files and are on the go with no bag. In this case, an external hard drive would be cumbersome. Plus, you don't want to risk damaging it and all its valuable data.
It can be very convenient to grab a USB drive, download the files you need, and then slip it into your pocket. You can then walk across the office and hand your colleague a file they needed, all without dragging an external hard drive along with you.
7. Speakers
Maybe you're some who enjoys having some tunes on while you work. You can definitely use your AirPods, but what if you want to blast some tracks for everyone in your house or office?
Having a decent set of speakers can really help you out in a jam. There are plenty of wireless Bluetooth ones that you can set up quickly and get the music flowing in an instant.
Get These Mac Accessories for a Better Time
Now you have a great list of Mac accessories to get for an upgraded experience. Not only will these Mac gadgets protect and extend the lifespan of your computer, but they'll also make things a lot more convenient for you.
While you do have to spend some extra money to buy these things, you can't deny that they're cool Mac accessories. So put aside some fun money and treat yourself! Did you like this article on the top Mac accessories available? Then make sure you take a look at the rest of our blog section too!