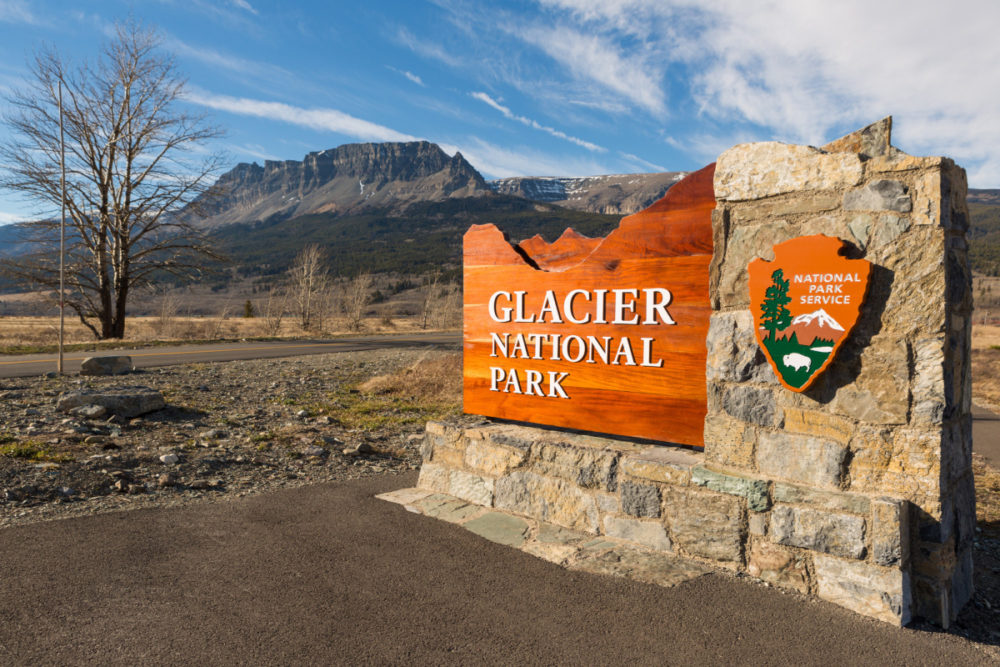 Are you thinking about going to Glacier National Park for your next planned vacation?
The park is one of the few notable places in America and one of the most popular ones, too. Lots of people who go there often leave behind a 5-star review on their way out. In fact, the park has an average score of 4.8/5 today.
You may even find yourself revisiting the park because of how much it took your breath away the first time you went there.
However, a good trip to the national park doesn't happen on its own, you have to come up with a great plan to make sure you see everything in the park and everything around it, too.
For you to not miss a thing on your trip, here are a few tips to know when visiting the park.
Plan the Time of Your Visit
As with every other national landmark, you're going to want to visit at the right time. By right time, we mean the time when the least people are around. This will ensure your trip doesn't get spoiled by having too many people to compete with for the various accommodations.
Also, there are some events in the area that only happen on specific periods of the year. You're going to have to plan your trip well if you want to catch those.
If you're looking to avoid the crowds, then you may want to book your trip any time in June or late September. This is the time when the park has the least families and groups visiting it. If you want to experience a unique event and don't mind crowds though, late July and August may be your choice.
Most, if not all, the attractions of the park are open during this time. The most notable one is the Going-to-the-Sun road. This attraction is often open during these months, giving you the chance to experience it for yourself.
It's also around this time that wildflowers begin to bloom in the mountains. This gives you the opportunity to snap an amazing pic as a souvenir.
Make a List of Landmarks You Want to See
Glacier National Park has a lot of sights and landmarks for you to view such as the Going-to-the-Sun road mentioned above, Lake McDonald, Logan Pass, and of course, the glaciers. Many of these are large enough to take up half a day to explore to its fullest. During this time, lots of people focus a lot on what's happening now and often forget about the other attractions they want to see next.
It's best you plan out a Glacier National Park itinerary to follow. Doing so ensures you don't end up like most people and miss any of the attractions you want to see during your trip.
A great way to do this is to list down landmarks you want to see the most first. Give them the priority and check to see how long you're expected to take to visit each of them. By the end of your planning, you should have a timetable of landmarks you prioritize.
If you notice there's time for more, you can squeeze in other attractions you didn't list the first time around.
Check Available Accommodations
One of the biggest concerns of people going to Montana to visit the park is their accommodations. For the most part, it's the fault of the visitors. This is because they rely too much on last-minute bookings to fill their need for accommodations.
You may want to make sure you book a reservation first before you travel to Glacier National Park. You can look up popular accommodations online based on the reviews left by previous guests. You can go for the traditional hotel booking but that would mean you're far from the natural attractions.
You can instead book one of the many cabins found closer to the attractions. Cabins are often arranged to be a part of a community which includes other campers. You can relax knowing you're not far from anyone else.
Prepare Your Finances
It's a given you should bring a lot of cash when you're going out of town for a trip. However, many of the attractions are far apart from each other in Montana. You may want to bring a lot more than usual to cover travel expenses.
Also, you shouldn't forget to include a budget for your food and drink. If you can, bringing food along in a cooler is better as restaurants in Montana tend to be pricey. You should also set aside funds for emergencies and such.
If you find yourself short on cash and your reserved date is closing in, then you may want to get a fast cash loan. A lot of companies like Bonsai Finance offer these quick loans to help you cover for expenses.
Bring Your Own Car
While it's true accommodations often come with a shuttle service, it would mean you stick with their schedule instead of your own. Yes, they do a great job showing you all the sights, but you may not spend enough time to enjoy your visit.
It may be better to bring your own car instead if you want to see the different attractions at your time.
Stock Up on Supplies Before You Go Hiking
A big mistake many tourists make is going on a hike without getting enough supplies. This often leaves many to go thirsty and hungry during the hike. In some cases, they need emergency services to rescue them when they get into a bad situation.
You can find a lot of supply stores around popular attractions. Make sure to stock up on water and snacks for a hike and enough to go back as well. Also, it doesn't hurt to stock up on medical supplies, too.
You never know when you'd need a bandage or such, after all.
Stay Away from the Local Wildlife
Wildlife has the word "wild" in it for a reason. Many people mistake the animals they see along the trail to be gentle and passive creatures. Because of this line of thinking, many people are then injured by these animals.
Every animal you find along the trail can be dangerous to you, even the herbivores. In fact, big-horned ram and moose cause the most injuries to tourists each year.
For the sake of your health, don't approach the local wildlife. No matter what your reason is, getting close to them will make them feel threatened and attack you.
Take a Trip to Glacier National Park in Montana Today
Montana's Glacier National Park is a sight worth seeing at least once in your life. Don't miss the opportunity and plan a trip today!
Did you find this guide helpful? If so, why not check out our other guides on our website, too? Visit Glacier National Park today then browse our website for more tips right after!