In 2019, about 131.423 million people traveled to Florida.
With that many visitors, there must be a reason why so many people plan a trip to Florida.
Actually, there are many reasons Florida is one of America's top tourist destinations.
We've outlined some of our favorite things to do in Florida below. Let's dive in.
1. Visit Florida's Theme Parks
One of the top reasons to visit Florida is its endless supply of adventurous theme parks.
From Walt Disney World to Universal Studios, there is a long-list of magical rides to enjoy throughout the Sunshine State.
Walt Disney's Magic Kingdom in Orlando, Florida, is a great stop for families with young children.
Since 1971, the park has been home to storybook characters, nightly firework displays, and enchanting eateries.
Another excellent option for families is LEGOLAND Florida Resort in Winter Haven.
Children can drive LEGO boats, hop on a LEGO-inspired roller coaster, or explore LEGO recreations of American cities like San Francisco and New York.
For Harry Potter fans, a stop at Universal's Island of Adventure is a must.
Find your perfect wand, grab a butterbeer, and hop on the Hogwarts Express.
There is no limit to what can happen in such a magical theme park.
If you're itching to experience international flavors, make a stop at Disney's Epcot in Orlando.
Indulge in authentic Italian cuisine or a spicy margarita from Spain.
Watch Chinese acrobats fly through the air or admire the Irish step dancers showing off their skills.
2. Plan a Trip to Florida to Escape Winter
An estimated 10 million Americans suffer from Seasonal Affective Disorder (SAD), with another 10% to 20% experience mild SAD symptoms. But a Florida vacation is the perfect cure for your winter blues.
Florida is the warmest American state. Its climate ranges from subtropical in the northern regions to tropical in the south.
The state's average daily temperature is 70.7°F, and it receives 2,800 hours of sunlight a year.
3. Observe Floridian Wildlife
Florida is not just home to Mickey Mouse. The state has over 700 terrestrial animals, more than 500 marine fish and mammals, and 200 types of freshwater fish.
As for land mammals, tourists can spot bears, raccoons, deer, panthers, foxes, and bats.
Florida's best-known water-based mammal is the manatee, which can be found in both fresh and salt-water areas.
Florida's warm climate makes it the perfect habitat for a variety of reptiles.
There are plenty of snakes, lizards, turtles, and alligators slithering throughout Florida's rivers, swamps, and meadows.
Of course, there are many mesmerizing water-based creatures to observe while visiting Florida.
From over 50 species of sharks to the aggressive tarpon, the Florida ocean is alive with wildlife.
4. Explore the Florida Keys
Florida's southernmost point is made up of a variety of islands, known as the Florida Keys.
There are about 1,700 islands in the Florida Keys that extend over 137.3 square miles.
Some of the keys are accessible by car, thanks to the 42 bridges that connect the islands.
Tourists can drive all the way to America's southernmost city, Key West.
From sea turtle museums in Marathon to Pigeon Key lighthouse tours (https://www.ultimate-helitours.com/tours/under-25-minutes/pigeon-key-lighthouse-tour/), driving through the Florida Keys is an adventure in itself.
Plus there are plenty of gorgeous beaches, awesome eateries, and quaint hotels to stop at along the way.
5. Make Your Florida Trip Educational
One of the best reasons to go to Florida with your family is the variety of historical and educational sites across the state.
A top-tourist spot is the Kennedy Space Center at Cape Canaveral.
For over 50 years, Kennedy Space Center has been an exciting place for visitors to learn more about NASA and the universe around us.
If you're in Key West, take a trip to the Ernest Hemingway Home and Museum.
Tour the house Ernest Hemingway lived in during the 1930s and discover interesting facts about the Nobel Prize winner's lifestyle.
For travelers in St. Augustine, check out Castillo de San Marcos.
This national monument is over 315 years old, making it the oldest masonry fort in the continental United States.
It is a massive Spanish stone fortress that defended the country against Spanish invaders.
6. Dive Into Florida's Waters
Many of the best things to do in Florida are not on land. They happen on the water.
Traveling to Florida means ocean-side adventures. Visitors can rent wave runners, hop on a guided boat tour, or attempt to paddleboard along the coast.
For those that aren't afraid of getting wet, Florida is the best state for snorkeling.
The water is naturally clear, which makes spotting sea creatures easy.
There are also shipwrecks and coral reef habitats that create perfect snorkeling destinations.
If you're feeling adventurous, grab a surfboard and hit the waves.
Visitors can schedule a surfing lesson, or they can rent a board and attempt to teach themselves.
Cocoa Beach, Florida, has the best surfing on the East Coast. It's also home to world-renowned surfing champion Kelly Slater.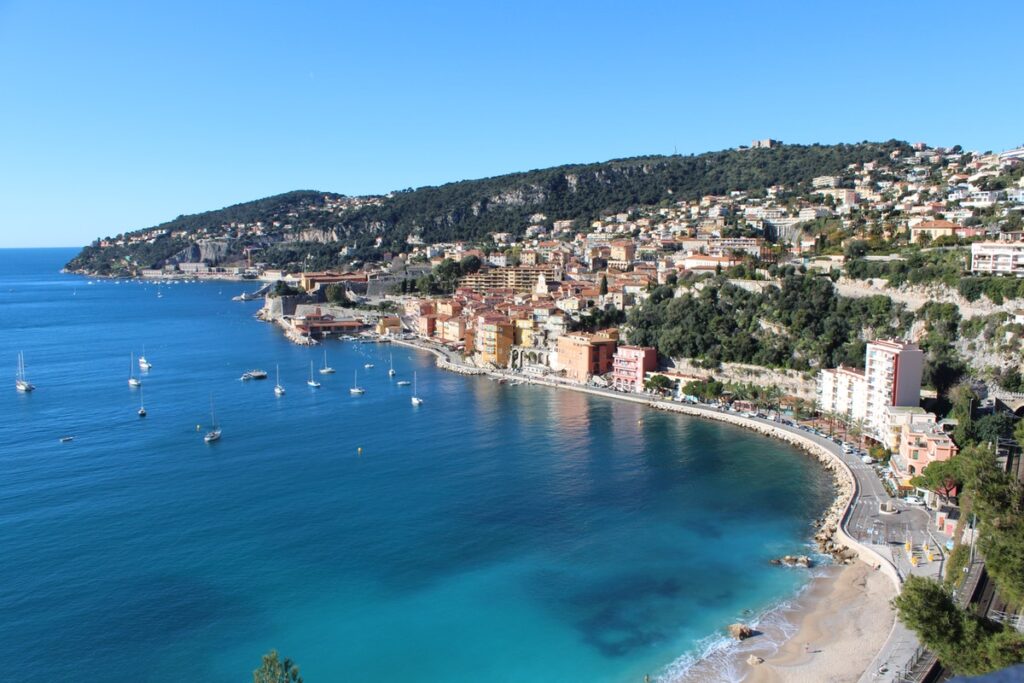 7. Eat Your Way Through the Sunshine State
People come to Florida for the sunshine, but they stay for the food.
The southernmost state is known for its variety of delicious cuisine, so come with an appetite.
Expect to see ceviche dishes everywhere. Ceviche is a Peruvian-style food, but fish-loving Floridians have adopted it.
It's made with citrus flavors and served chilled, making it the perfect afternoon delight.
Of course, Florida is home to stone crabs. The rock-solid claws are tough, but once you crack them open, there is a heaping helping of succulent crab meat waiting.
For those looking for a light snack, you can't go wrong with Florida conch fritters.
The deep-fried balls are made from diced conch, celery, carrots, and lime juice.
Most restaurants serve conch fritters with citrus aioli for dipping, making it the perfect happy hour snack.
For dessert, bring out the Key Lime Pie. Key limes grow naturally throughout the Florida Keys.
They are small and tart, but when paired with meringue, they create a delectable dessert.
Keep Exploring
From theme parks to mouth-watering cuisine, there are a lot of reasons to head over to Florida.
Now that you're ready to plan a trip to Florida, what other topics are you looking to learn about?
From lifestyle tips to delicious recipes, continue exploring our blog now.