Getting wood furniture for your house is a good way to balance between good looking pieces and durability. Wood is a great material for various furniture pieces that could add to the style and design you are looking to achieve. When thinking about adding wood furniture to any room there are some factors to consider. Starting from the look you are going for to the smallest details such as the edges of a furniture piece, there are many aspects to look for to make sure that your money will be spent on a worthwhile furniture piece that will last many years to come. Here are six tips to keep in mind when looking for wood furniture.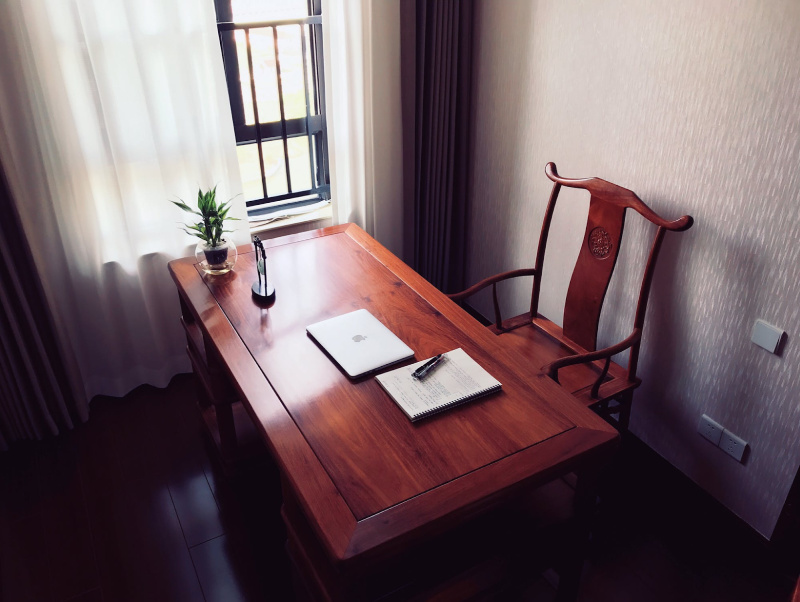 The style and design
When looking for any kind of furniture, you should keep in mind that it will be there for many years; therefore, you should make sure that you pick a piece that is stylish and will stay stylish for the years to come. There are many finishes to wood furniture that affect its look and design. Look for a furniture piece that compliments the design of your room. For example, buying wood end tables make for a great addition to your living area without detracting from the rooms overall look.
Type of wood
The second thing you should be thinking about is the type of wood used to make the furniture piece. Many wood types are used to make furniture such as oak, spruce, cherry, maple, and teak. Each type of wood has its own price. For example, teak is pricier than many wood types because rot does not affect it, which adds to its value. The different types of wood also have different hues which will affect the look of your room. You should also check whether you are going to be buying solid wood furniture pieces or ones with particle boards. If you are planning on looking for furniture for your dining room the great benefits of solid wood dining room furniture include high durability as well as easy maintenance.
Size, edges and metal parts
The size of a piece will have a large effect on the final look of your room. When browsing for a wood piece make sure that its dimensions are going to match your room. Buying pieces that are too big will make the room look overcrowded as well as limit the amount of freedom of movement you have in the room. You should also look at the furniture piece's edges and any metal parts that it could have. This is to make sure that these parts are not damaged. The edges of wood furniture should be glued well with no dried glue showing.
Quality
Look for furniture with good quality so that it lasts for a longer time. You may have to pay a bit more, but it will be worth the extra money paid in the long run. Good quality also means that the risk of the furniture breaking or getting damaged by regular use decreases significantly. Making sure that the quality of any kind of metal parts used will also ensure a longer life for your furniture. Getting high-quality furniture will make any room you have looked elegant.
Maintenance
Wood furniture needs more maintenance than other types of furniture because you need to ensure that it does not rot or get worn down. You need to also make sure that liquids do not get spilled on the wood to avoid any damage to the surface of the furniture. You should dust your wood furniture regularly to avoid a pileup of dirt or dust and wax your wood furniture to protect it from the elements.
Custom pieces
Instead of buying ready-made pieces that might not fit your style or might not be what you are looking for, you could order pieces to be custom made just for you. If you decide on getting custom pieces of furniture, keep in mind that it will be a bit pricier than ready-made ones. You also need to make sure that the person or company making them is to be trusted for the quality of products and prices.
What to look for?
When buying wood furniture it is important to pick the best quality available at your price range. Make sure that you are taking good care of the furniture you have so that you do not have to replace your furniture pieces before their expected lifetime is over, and make sure that you're well informed on quality and the longevity of different kinds of wood so that you know exactly how long each one will live under what kinds of conditions.