Are you struggling to make your child active?
Well, you are not alone.
We live in a generation that is so addicted to digital gaming that they have completely forgotten the joy of outdoor play.
A survey reveals that ids aged 8-28 spend about 44.5 hours each week in front of digital screens.
To promote outdoor activities, it's best to invest in a playset or any other item that requires your child to jump, play, and burn some accumulated calories throughout the day.
So, to help you begin, we have enlisted a few amazing things that you can buy for your child to make them active:
1. Trampoline
Trampolines have always been a hot-topic among kids.
Let alone kids, even adults enjoy the jumping-fun on it sometimes.
You can either buy trampolines online or can even look for them in nearby stores.
Why should you buy a Trampoline?
It helps in strengthening the muscles that are needed for a healthy cardiovascular system.
Trampolining boosts your child's energy levels and makes them feel more alert.
Trampoline requires your child to maintain balance while jumping on a bouncy platform, which helps kids to improve their coordination and motor skills.
It increases oxygen circulation which in turn, stimulates the release of endorphins that are naturally mood-enhancing.
2. Balance Board
Balance Board has become so widely known not only among the kids but also among the new-born parents, primarily because of its benefits.
Why should you buy Pogo Stick?
It proves to be a great physical exercise when your kid rocks, balances, and climbs the board.
It is really useful for increasing strength and core stability, improving balance and reflexes, developing spatial awareness.
It helps them in developing the skill of balancing, in other words, improves static balance in children.
Currently, parents, therapists, and teachers use balance boards to help reduce symptoms and improve concentration in kids with ADHD.
3. Pogo Stick
Pogo Sticks can trigger nostalgia, especially among the 90s kids. So why not bring it back?
Why should you buy a Pogo Stick?
It helps in increasing the blood flow to your child's heart making their heart pump faster.
It gives shape to legs in no time. Pogo sticks work on your child's quadriceps and calves.
Jumping on a pogo stick strengthens your rhomboids, deltoids, latissimus dorsi, and trapezius that form your back muscles.
Outdoor activities especially activities like jumping on pogo sticks always help in fighting depression.
4. Radio Flyer Tricycle
Riding a tricycle is an all-time favorite activity for most of the kids.
Along with the fun, your little one can also capitalize on the list of benefits it has to offer.
Why should you buy a Radio Flyer Tricycle?
It is an effective way to improve the balance and coordination of various parts of your kid's body.
It sharpens your kid's several motor skills and enhances coordination between various muscle groups.
Brings in confidence within your child when it comes to decision making. Gives them an understanding of safety when they learn to avoid spills, take turns, slow down, or come to a halt instinctively.
Helps in making your child adventurous.
5. Beginner Scooter
Beginner scooters have become a common thing and even a necessity in many pre-school and young school-aged kids.
Why should you buy a Beginner Scooter?
It helps young kids to work on coordination, endurance, and overall strength.
It gives children a sense of respect and helps develop compassion in them for other bike riders.
It helps them to understand road rules: stopping at intersections, looking left and right for cars, only crossing when it is safe, and using zebra crossings.
It helps in keeping arteries and veins clear, strengthens the lungs and bones, improves energy levels, enhances emotional well-being.
6. Bicycles
Bicycling is a very common exercise that is common to both kids and adults. It has similar benefits for all age ranges.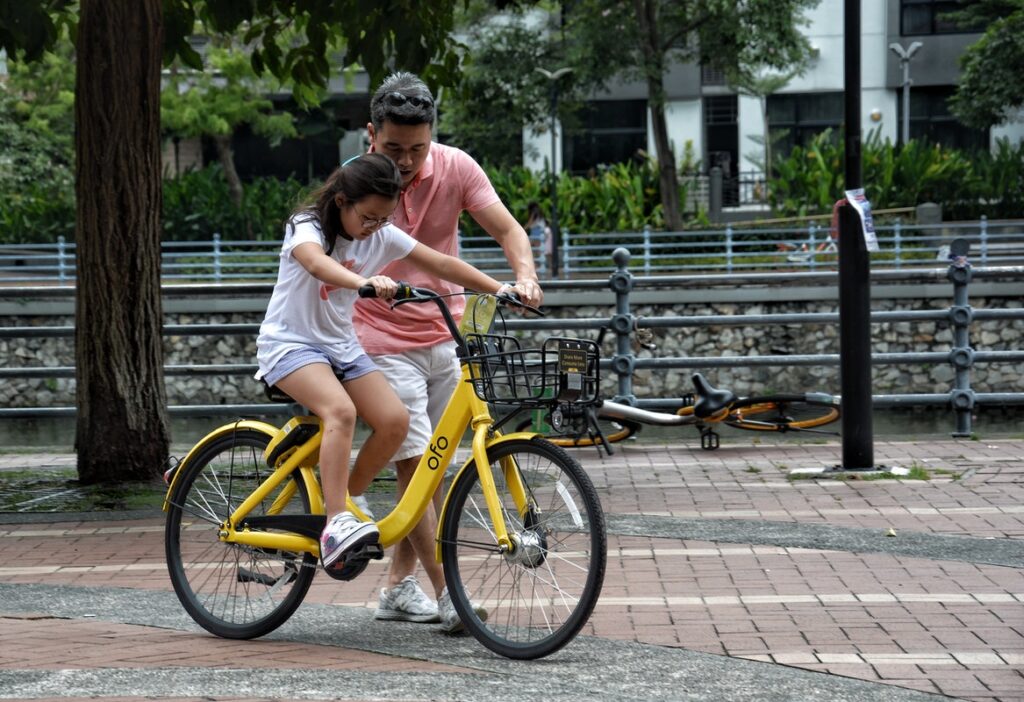 Why should you buy a Bicycle?
It improves our fitness.
It boosts our positive mental attitude and eliminates stress.
It helps in raising the metabolic rate, maintaining the weight balance of your body.
Inculcates a healthy habit in your children while they are young.
So, these are some amazing picks for your child if you want to make them active.
Make your best pick and look for the item online.
Before you seal the deal, make sure you look at all the reputed online platforms so that you can seal the best available deal!