It's that time again – time for spring cleaning! The trees are beginning to bloom, the rain is falling (more often than not), and the temperatures are warming up – more than they already were. All of those indications, along with the pollen that is due shortly, means that spring is well on its way to South Carolina and I could not be more excited about the weather change. That also means that it's time to get your home spruced up for spring, though, and that is something that a lot of people dread. I actually love the feeling of a clean home (inside and out!) for the start of spring, but it sure does take a lot of work and that's why I wanted to write this article today. Hopefully, these tips will help you streamline your spring cleaning, to make it easier and faster for you so that you can get outside to enjoy the beautiful weather in SC!
Make a list
My first tip to streamline your spring cleaning is to make a list. I'm not sure about you, but making a list always makes it so much easier for me because it keeps me on track. I don't have to think about what to do next – I just go down my list and knock it all out. Although you have to sit around and make the list, it's much better than not making one, getting distracted, and then trying to get back on track. Plus, if you have a list ready to go, you won't miss any much needed cleaning spots around your house that you would normally forget about such as pressure washing your house, giving your trash can(s) a deep clean, cleaning behind and under your heavy furniture, or cleaning out that one 'junk' closet that you always avoid. Once you write it down, you are good to go and you can start working your way through your list.
Start with your most dreaded task
I always start with my most dreaded task. Why? Because if you knock it out early, everything else will be a walk in the park (not really, but it will help you feel better about everything else!). I've found that if you start with the hardest task first, you not only feel empowered because you knocked it out, but you also feel really motivated to keep working harder and faster, so hopefully everything will get done faster and hopefully it will be easier for you. Are you dreading your landscaping? If so, get it done first. Inc. says that you can find ways to make getting the task done easier. Here are two of their tips: "Bribe yourself. It works for toddlers, and it can work for you, too. "An unpleasant task can be bearable if you have something to look forward to," writes Kadavy. So tell yourself you can knock off for the day right after you finish, or call a friend and suggest happy hour (or bike riding or shopping) as soon as you're done with your most dreaded task. Set a timer. This is also the favorite technique of Instagram founder Kevin Systrom. "If you don't want to do something, make a deal with yourself to do at least five minutes of it. After five minutes, you'll end up doing the whole thing," he's suggested. Kadavy agrees it's far easier to face your most hated tasks if you know you can bail after just a few minutes (and that momentum will often carry you through to the end once you get going)."
Hire help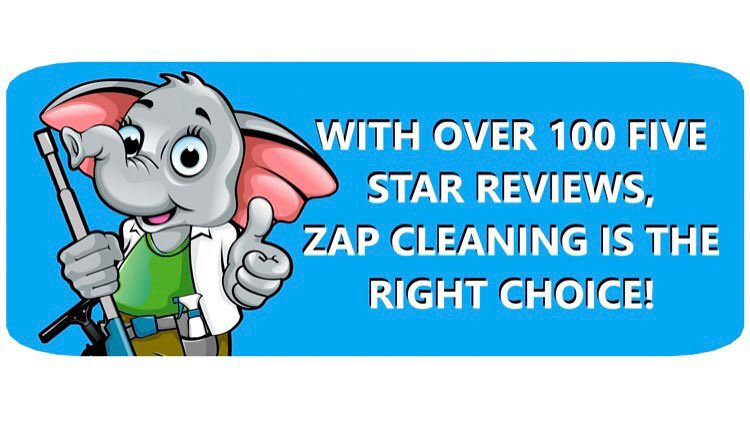 We've talked a lot about getting everything done as fast as possible, in order to be able to enjoy the beautiful SC weather, but what if I told you that you, personally, do not have to get everything done yourself? There are some tasks in spring cleaning that might be too advanced for you, or you would just prefer not to do them yourself and that is okay! Outdoor home cleaning tasks such as pressure washing, house washing, roof cleaning, gutter cleaning, and window cleaning should be left to the professionals like ZAP Cleaning, located out of Greenville, SC. ZAP Cleaning is a locally-owned and operated cleaning company that specializes in all that I stated above: pressure washing, house washing, and roof, gutter, and window cleaning. They offer their services to the Greenville, SC area, as well as the surrounding areas such as Spartanburg, Anderson, Clemson, Easley, Liberty, Travelers Rest, Piedmont, Williamston, Fountain Inn, Gray Court, Mauldin, Pendleton, and more. They are in the business of getting rid of mildew, grime, algae, and other unsightly elements from your house, concrete surfaces, and roofs and spring is the perfect time to start using their services!
The goal at ZAP Cleaning is for all of their customers to be extremely satisfied and they do everything to make this happen. They do this by providing the best customer service, reasonable pricing, timely and accurate estimates, and more. They do not cut corners and provide only the best services for your home or business. This means taking the time to provide a "soft wash" which is low-pressure washing. It is slow, but it is definitely the best option in my opinion, because it will not damage siding, decks, patios, and it incorporates a special low-pressure nozzle on the end of the pressure washing gun or wand that does not damage surfaces or kill plants.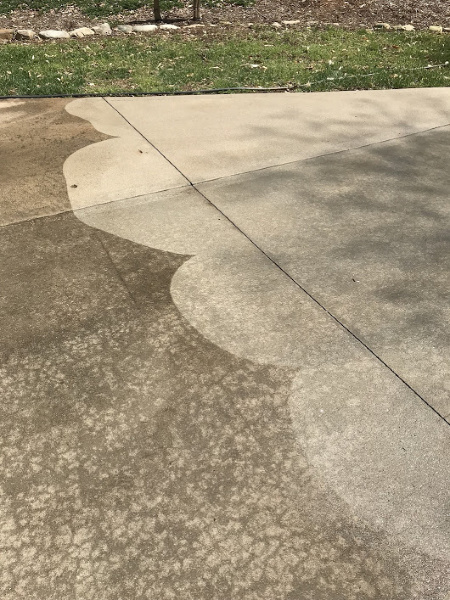 ZAP Cleaning is truly the best of the best – they provide fast and reliable service, they provide accurate estimates, and they have great customer service. They say, "As a small team, ZAP Cleaning is built on a foundation of providing home and business owners with the best quality window cleaning services. Our customers in Greenville trust us – you get to speak directly with our owner for questions or comments about your window cleaning project. Unlike many of our competitors, you can reach us at any time and get a personal response. We show up quickly for all scheduled work and get the job done efficiently and on time — so your family or your business can enjoy life with crystal clear windows!"
So, if you have a lot of indoor cleaning to do yourself, hire ZAP Cleaning to clean the exterior of your home for you to help it look its best. No worries about finding the time or the right materials – they have the experience and everything they need to get the job done fast and right the first time.
Create time in your schedule
If you don't want to do something, you will always find a way to avoid it, so I like to create time in my schedule to make sure that I cannot avoid it. I block out portions of my day where in my calendar it just says "spring clean," "housework" or "deep clean." You could also write out what you need to spruce up if that makes it easier for you. That way, you have your "list" in two places, to keep you even more on track. Plus, you can know what's coming for you next so that you can be prepared mentally.
Have fun with it
Last but not least, just have fun with it. You will get it over with quickly and then you can enjoy the beautiful South Carolina weather, but while you are in the moment, just have fun! Blast some music, pull out your best dance moves, and get going. You can count it towards your exercise goal, as well, so keep that in mind! ;)