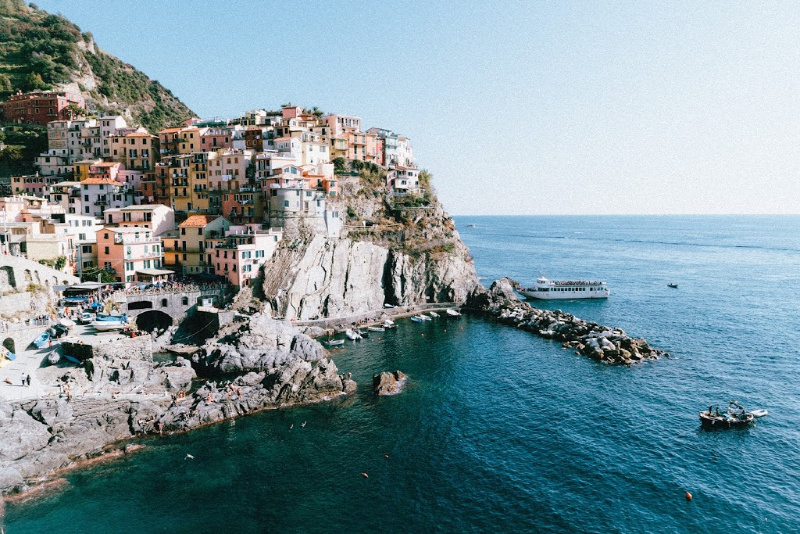 Europe has become a particularly popular vacation destination for tourists around the world recently for a wide variety of different reasons. Each European country is different from the other, and there are many different and exciting experiences for tourists to enjoy.
Whether you want to spend a fun-filled vacation partaking in adventure sports, go skiing in Andorra, soak up the culture at Croatian museums or simply relax and lounge on a beach, there's something for everybody in Europe. Southern Europe is particularly popular with itineraries including Spain, Portugal, and Morocco. If you're hoping for an exotic European trip, here are some of the best places to consider.
Portugal:
It's easy to see why Portugal is one of the most popular stops along the world-famous Eurotrip. This country is known for its stunning beaches, friendly and warm locals who're always down for a conversation about football, tasty dishes, and exciting topography. And, Portugal is a very diverse country with something for everybody – vacationers looking to wind down and relax will love the unspoiled beaches and blue sea of Albufeira, while those looking for a city adventure will enjoy exploring Porto or Lisbon. There's plenty to see – you can use this tool to build Portuguese itinerary that you'll never forget.
Greece:
As one of the most exciting honeymoon destinations in the world, it's no surprise that Greece is at the top of the most exotic places to visit in Europe. It is an amazing, stunningly breath-taking country with sparkling coasts where the rocks meet the water and white villas that leave you feeling like you have just stepped into paradise. The Greek islands are some of the most popular destinations in the world with Crete, Mykonos, and Santorini offering everything from stunning views and romantic settings to a vibrant nightlife. If you're someone who wants to enjoy the pristine beaches and experience the best nightclubs, there are Mykonos villas for rent you can book online and have the best vacation of your life.
Croatia:
Croatia was once one of the lesser-known European destinations but has quickly become one of the most popular in recent years thanks to the vast range of experiences that this country has to offer. It offers equal parts charm and magnificence and there's something for everybody – make sure that you visit Dubrovnik's Old Town, which is now known to be as one of the best Old Towns on the continent. For example, you can discover Dubrovnik: the Pearl of the Adriatic sea by taking different cruises in Croatia from usual hiking to a luxury small ship cruising. You may experience the blissed breathtaking island of Mljet to catch a magical sunset and enjoy your first staycation onboard. Compared with hiking and cycling cruises, luxury and yacht cruises will leave an incredible toll on you. No matter which cruise you'll decide to take, Croatia will leave you with no stone unturned. Other popular Croatian destinations to visit include Zagreb, Split, and Cavtat.
Italy:
Known for its stunning architecture and delicious food, you can't go wrong with Italy if you're looking for an exotic European destination to discover. There are several exciting cities to explore such as Rome, Florence, and Venice which are popular with tourists, or you can visit the quieter, picturesque areas such as Tuscany if you want to avoid the hustle and bustle of big-city crowds. If you love food, then you're going to have the best time tasting all the amazing pizza, pasta, gelato and more. It's no surprise that Italy is a firm favorite destination for every kind of vacationer including honeymooners, backpackers, families and more. If you want to see as much of Italy as possible during your trip then be sure to check out these highest rated Italian tour vacations by Firebird.
Spain:
Spain has been amongst the most popular European vacation destinations for many decades, and that's not changing any time soon. With a gorgeous mixture of cities, countryside areas, beaches and islands to visit, you'll be spoilt for choice if you're thinking of making Spain your next destination. And, everything about this country is exotic from the beaches to the wine and flamenco dancing. And getting around is easy – if you're planning to visit popular cities like Madrid and Barcelona, trains are cheap and readily available.
Which of these exotic European destinations do you plan to visit first?