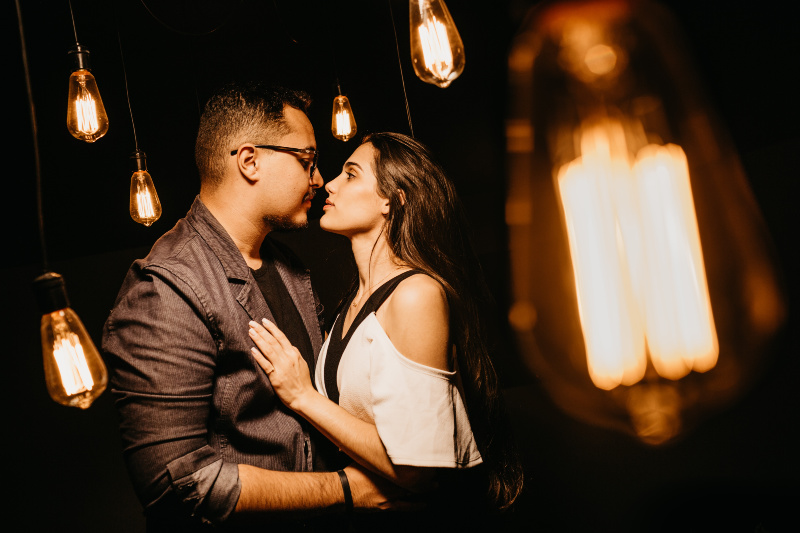 Spanish women are a lot different from women from other countries. Spanish girls are not only beautiful but they are also passionate and joyous. They are always excited to go to parties. Basically, they are everything a guy could want. But, that also makes them hard to date.
Remember, Spanish women, are completely different from their Latina cousins, both genetically and culturally. And, you should never make the mistake of treating them the same as Latinas. A typical Spanish girl has long dark hair, olive skin, brown eyes, and have a lighter complexion than the Latinos.
Though Spanish women prefer to stay with their families for as long as possible, they are much more liberal in attitude and independent in nature. In fact, they value their freedom and independence the most, so keep that in mind before you date Spanish women. And, if you're over possessive then you might just lose your girl anytime.
Now that you know a few things about Spanish women, let's have a look at the mistakes that will definitely make you look dumb.
Every man in the world wants to settle with the girl he loves, but never make the mistake of expecting a Spanish woman to settle. As I mentioned above, Spanish women are party animals. They like to go out for some beers and dancing every now and then. They hate commitment.
Besides, very few Spanish women see one man at a time. That means you shouldn't get surprised if you ever came to know that she is seeing other people simultaneously. Also, don't expect her to give you full attention every time.
Asking Too Many Questions When She's Late (which is probably the case almost every time)
Just like any other woman in the world, Spanish women take their appearance very seriously especially when it comes to meeting with a guy. So if you're dating spanish women, be prepared to wait for them and patient with their punctuality of getting late on most occasions.
Coming late on special occasions has become a culture in Spain. In fact, no parties in Spain start on time, but they usually go up till the morning, so if you're on a mission to impress a Spanish woman, fuel yourself up.
Making Fun of Her Heritage or Parents (no matter the situation)
To be honest, this rule applies to women all around the world, but Spanish Women have a little more love towards their culture. So avoid any kind of stereotypical joke at any cost. Even if you're dating her for months or years, one single stereotypical comment on her traditions or her parents and you'll never see her again.
It's better if you get familiar with Spanish customs before you even start dating Spanish women from Spain. This will not only help you impress her, but it will also help you understand what topics to avoid looking dumb in front of her.
Yes, I mentioned above that they are party animals but that doesn't make them any less romantic. They still love romantic, old-fashioned gestures. Small things such as opening the doors for them, bringing flowers or chocolates every now and then, and holding hands could help you win a Spanish women's heart. Don't forget to do this even when you have a fight because she may act like she doesn't care but she'll eventually warm up to your displays of affection and might cool down sooner than you expect. Avoiding doing romance when you both had a fight, might make you look dumb as she will think you don't love her enough.
Trying to Take Her Away from Her Family
This is the biggest mistake you could ever do. Spanish women are close to their family throughout their life and trying to take her away from them might make you lose her forever. If you have noticed, they stay with their families even in their thirties. Therefore, it is important for you to treat her family like you treat yours. Don't always try to suggest dates far from her family because it will do more harm than good. They actually prefer taking a sibling or a cousin with her to a club or bar or wherever you both are planning to meet.
Remember, the Spanish language speaking ability, how much you know about Spain and its tradition, looks, the way you behave when you're with your friends, and your social circle are all important factors for dating Spanish women. Also, just like any other woman in the world, Spanish women don't like to lose an argument. So never try to win, even if she is wrong, she is right.
Final Thoughts on Dating Spanish Women
Spanish women love freedom and independence, so trying to control your girl will surely make you look dumb and you're more likely to lose her. Moreover, don't forget to treat her parents and siblings well. Expecting her to settle with you will be the dumbest thing you'll ever do if you're dating a Spanish woman. It doesn't mean that you don't take her seriously. They will eventually settle if they think you're the man for her. So stay loyal and treat her like a queen and you'll just find the girl of your dream.