We might all have digital clocks on our phones these days, but nothing beats a good wristwatch.
Not only are they a timeless accessory piece, they're also vital when things go wrong—like if your phone dies or (worst case scenario) you're mugged.
But when it comes to travel, you might have some unique considerations.
Here are my five favorite watches for travel.
1. Bell & Ross Watches
These sleek and stylish Bell & Ross watches are incredibly travel appropriate, and with good reason: their designs are inspired by airplane cockpits.
The watch faces tend to have multiple dials and square casings, looking very much like the inside of an airplane (or at least from what we've seen in movies).
These watches are also water resistant and have special functions, like aeronautical and clear visual indicators for even the roughest conditions.
2. Apple Watch
Wearing an Apple Watch is basically like having a minicomputer attached to your wrist.
It tracks your heart rate, steps, and other health functions—including even your blood oxygen levels.
It also functions a lot like your iPhone, so you'll always be able to send messages to loved ones at home.
Another reason it's great for travelers: the Maps app can help you find directions and get back on track if you're lost.
3. CasiOak
G-Shock's CasiOak watches are recognizable for their unique octagonal faces and their playful, fun designs—even using a rainbow of colors.
Since this collection launched in 2019, CasiOak has been a huge hit among watch enthusiasts.
CasiOak watches are made of a high-strength resin material reinforced with carbon fibers, making it super thin but also super durable.
In fact, it's the thinnest of all G-Shock models.
It's also shock-resistant and features a mineral crystal.
Why is it perfect for travelers? It's water resistant up to 200 meters.
If you're into watersports or light activities like snorkeling, this is an ideal watch for you!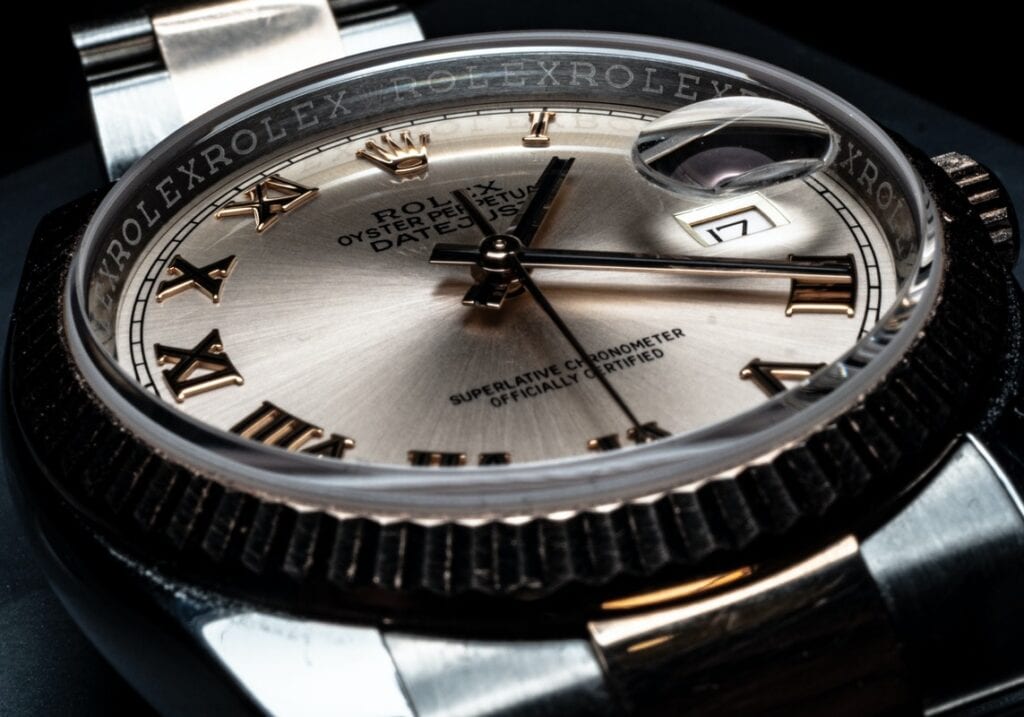 4. Rolex Day-Date
You can't beat the classics! The Rolex Day-Date has been around since 1956 and was the first-ever self-winding waterproof watch that also had a calendar display.
It comes in plenty of different designs and colors but still has that very distinct Rolex look.
Do you want a fluted bezel, a smooth bezel, or maybe some precious stones set around the face?
You can easily find a Rolex that suits your style, and the calendar feature is still a handy one.
Having a Rolex tends to be a bit of a status symbol these days, and this watch is no exception. Just make sure it's a real one, and not a fake!
5. Timex Expedition Compass Watch
Truthfully, it's hard to find a fashionable compass watch, as they tend to be quite bulky and large.
But if you're an adventurous type who loves being out in the backcountry, having a compass watch is a worthwhile investment.
Having said that, the Timex Expedition Compass Watch is budget-friendly and surprisingly chocked full of features.
Other than its compass abilities, it has a resin strap with 100-hour Chrono, several vibrating alarms, and even a hydration timer.
The dial lights up as well, and it's water-resistant for depths up to 330-meters.