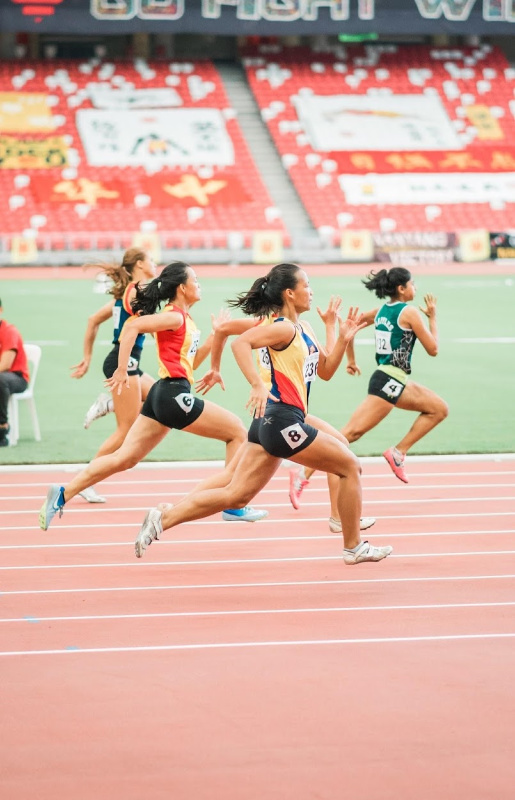 Photo by Jonathan Chng from Unsplash
There's more to keeping your body healthy then just exercising every day. There are multiple aspects to health and many health issues can cause or affect other problems. Everyone should take great care of their bodies, but athletes in particular need to be extra diligent.
1) Hydration
Hydration is vital, especially when you are completing hard workouts or competing in vigorous games. From a very young age, we learn that the body needs water, yet dehydration is a common health issue many people have. Dehydration can cause anything from headaches to serious health issues. Sweating, digestion, and breathing all cause your body to lose water. Exercise increases all of these processes, so it's important to drink even more water than you typically would while working out.
Our bodies use water to help regulate our body temperature, protect our spinal cord, lubricate between joints, and help with many other things. Spend a few days paying attention to how much water you drink. You might be surprised to find you are drinking less water than you thought. If that's the case, use a water bottle with measurements on the side to help remind you of your water intake goal of the day and track your progress.
2) Healthy Foods
Intense physical activity requires a lot of energy. Choosing proper foods to eat all the time and before and after exercise is important. There are many diets and cleanses and things people like to experiment with, but the most important thing to remember is to eat a balanced diet. Eating all foods in moderation can be useful to the body. Before a large sporting event, try to eat a meal high in carbs and low in proteins two to four hours beforehand. Carbs are easily digestible and provide quick energy while avoiding giving you a stomachache.
3) Injuries
Athletes have impressive and very capable bodies, but often they sustain sports injuries because of all the hard and damaging work they are doing. www.bhdorthopedics.com reminds athletes that it is important to receive proper medical care for sports injuries. Untreated injuries, or injuries that are treated incorrectly, can take a long time to heal and can leave lasting pains. It can be difficult for athletes, but it's important that if they get injured they take time to properly rest and heal their bodies.
4) Mental Health
All athletes know that sports are as much a mental game as they are a physical game. "Getting your head in the game" is an actual process of playing sports. Some athletes have mental fears or blocks about certain moves or techniques that can inhibit them during a game or competition. Athletes have to work to overcome these inhibitions and will sometimes go to a therapist to help resolve these mental issues.
An athlete's everyday mental health will affect their abilities as well. Feeling down or upset all the time is not healthy and can affect athletic performance as well as overall physical health. It's important to dedicate time to focus on your mental health. This could mean taking a break during a stressful day to meditate and think, spending an evening with friends that bring you joy, or visiting a therapist to receive professional health.