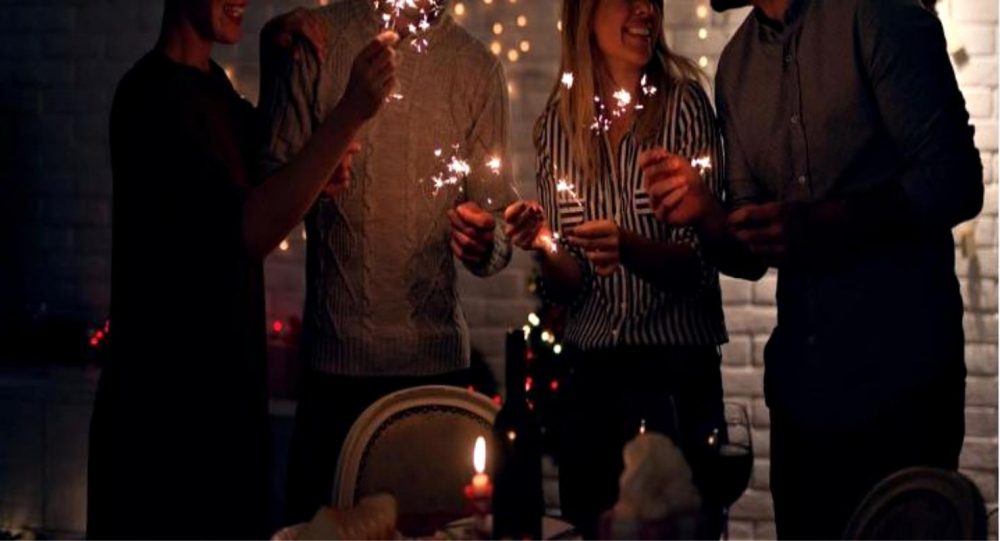 The holidays are a special time of year that you want to share with friends and family. If you love to entertain, but don't feel like your home is big enough to have guests over, we have some holiday hacks that will help turn your small abode into festive place for a proper party.
1. Invest in Storage for Larger and Less Used Items
Look around your house or apartment — is it crammed with bulky furniture or pieces you don't necessarily need? You might want to consider clearing out some of those items and storing them in a storage unit. The best storage companies offer features like climate control, a range of sizes to choose from and drive-up or ground-level access.
By decluttering and de-decorating your place, guests at your holiday party can easily mingle and chat without running into an armoire or any other extra furnishings. Even better, you can store your holiday ornaments and decorations in your storage unit throughout the year to save space until you need everything to celebrate the season.
2. Streamline Your Kitchen With Unique Storage and Setup Ideas
Think about any party you've ever hosted or attended, and you'll likely remember that the kitchen is usually the busiest room in the house. It is a naturally warm and inviting space, so you want to make sure you leave it open and easily accessible for holiday gatherings. Consider adding vertical storage containers to place in the corner of a work area or in your pantry space. Buy special storage drawers for a spot in the corner where you can keep small appliances and utensils.
3. Keep Decorations Simple and Minimal
Overdoing it with decorations can make your home look even smaller, and even worse — it can prohibit easy movement, notes My First Apartment. If guests need to worry about knocking over protruding tree limbs and ornaments, the party may feel less relaxed. Choose less bulky greenery to stream around the room and simple white lights to line the walls. Hang flat images on the walls to commemorate the season instead of laying out figurines susceptible to knocks, dings and drops.
4. Move Furniture Around to Create a Greater Sense of Space
You don't want your guests to feel cramped. You also don't want them to spend the entire party standing. A good compromise is to move seating back closer to the walls, facing out. Leave the coffee table and a few end tables for spots to set drinks, but otherwise, do as much as possible to reduce furniture in the party area so people can move easily from one conversation to the next. Put extra furniture and guests' coats and belongings in the bedroom to allow as much space as possible in the entertaining area.
Living in a small place doesn't mean you can't throw a festive holiday party for your family and friends. With these holiday hacks, you and your guests can enjoy a merry holiday season at your cozy home.