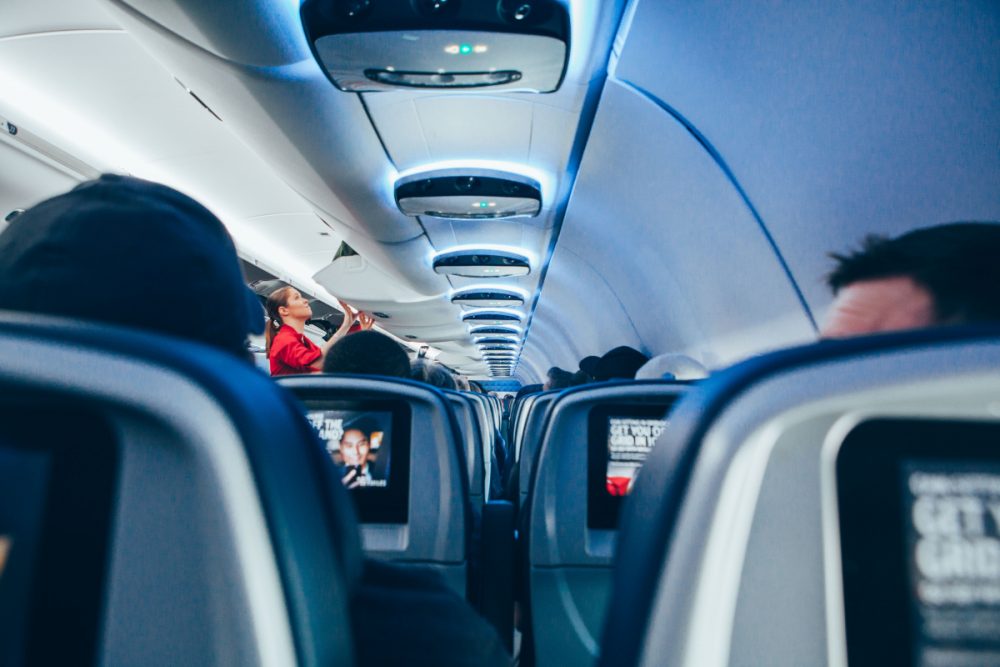 Planning on traveling to Latin America this year but dreading the long haul flight that comes hand in hand with this trip of a lifetime? You're right, long haul flights can be your biggest nightmare if you come unprepared, but it doesn't have to be this way.
With just a little preparation and a few home comforts, a long haul flight can actually be quite enjoyable! Read on to hear some of my top tips on how to turn a dreaded flight into a dream flight.
1: Wear Comfortable Clothes
It may be obvious but comfort is key when it comes to sitting on a plane for more than 6 hours. Forget about the latest trends and dressing to impress, a long haul flight is all about putting comfort first.
Although you're traveling to a hot destination, it's so important not to forget about how chilly it can get after a few hours of being blasted with the plane's air-con. Think layers. Several layers of light, loose-fitting clothes are ideal when it comes to a long haul flight as you can adjust your temperature as you fly.
Ladies, a pashmina is a must when it comes to a long journey. As well as being a stylish accessory it can be used as a blanket to keep your legs warm or folded up to make a pillow to lean on. Lastly, I never fly without my trusty slipper socks. There's nothing worse than cold feet when sitting on a plane for hours and socks won't take up too much room in your hand luggage.
2: Prepare your Devices
Before travelling make sure to load up your devices (tablet, laptop, smartphone, e-reader) with a few hours of entertainment. Download games, movies, television shows, music, and books before you set off on your travels.
Although long haul flights generally provide entertainment it may not always work and don't forget budget airlines will not offer these kinds of services in order to cut costs, so it's always better to come prepared. As well as downloading movies and books be sure to install the airline's app on your device as some airlines are starting to stream their entertainment via your own personal device.
If you haven't already planned out your trip, use your device onboard to start. Most airlines are beginning to offer onboard wifi for a small additional cost. For those of us who don't have the time to plan in advance, this is the perfect time to research and plan your trip. Try checking out a Latin America travel agency website to get an idea of popular routes and must-see tourist attractions.
Needless to say, hours of using your device will run down the battery so don't forget to pack charging cables and pre-charged power banks to keep your tablet alive throughout the long flight.
3: Choose your seat wisely
Choosing a good seat to suit your needs is essential when it comes to a long haul flight. If you want more legroom, of course, you should try to book the exit row seats, they are often the most expensive but certainly worth it when it comes to a long flight.
If you're planning on sleeping for most of the flight choose the window seat, this way you will have something to lean up against and will avoid being disturbed by other passengers looking to move past you. Another top tip if you want to sleep undisturbed is to buckle your belt outside of your blanket so flight attendants don't have to wake you to check your seatbelt.
If you know that sleep just isn't going to happen for you however, choose an aisle seat. An aisle seat means that you can easily get up and down to stretch your legs and use the toilet. Whatever your preference be sure to book your seat as soon as possible in order to handpick the one that suits you best.
I hope you've enjoyed learning about my top tips for your flight to Latin America. Comfort and preparation are the key to success when it comes to enjoying a long haul flight. You might also like to explore the wide array of luxury South America tours available that will take you to all of the must-see tourist attractions throughout South America both safely and comfortably once your flight touches down.