Your wedding day is going to take a lot of planning.
While that might sound like an obvious statement, you won't really come to fully understand what goes into wedding planning until you begin the process for yourself.
Not only are there the big-ticket items like the location and the food, but all the little details that contribute to a cohesive and memorable event will take meticulous planning and organization.
That being said, the wedding industry is designed to encourage brides to put money into certain things that don't actually matter.
Excellent branding and salesmanship can make any bride and groom-to-be feel like those personalized napkin holders are crucial to the success of the event.
The trick to avoiding being taken in by such frivolous investments in your day is to think about the day from the perspective of your guests.
Here are three things that your own wedding guests will appreciate on your special day.
1. Food and Drink
As far as the big-ticket items are concerned, one might argue that the food and drink you have at your wedding are almost more important than the venue itself.
Most guests only care that a venue is easy to get to and big enough to accommodate everyone.
You can always dress a venue up to make it more glamorous and inviting. However, your food and drink will be what it will be.
You can't fix overcooked chicken, and you can't magically come up with better wine.
For these items, test tastings and reading reviews is key. Don't hire a caterer unless you have tasted all the food that they plan to serve.
Read reviews on services when it comes to selecting these vendors and then only turn to trusted and insured wedding bartenders, for example, and verify that they can supply the particular beverages that you want.
2. Music
Everyone wants to have a good time at a wedding, and one of the ways in which this is accomplished is by providing great music.
Whether you go with a band or a DJ, you should make sure that your playlist includes some feel-good tunes as well as songs that are special to you and your fiancé.
Avoid only playing your favorite songs, though, as everyone's taste in music is different.
It might sound a bit generic, but the best thing you can do is have an array of crowd-pleasers queued up.
3. Wedding Favors
It has become common practice for the bride and groom to provide a little wedding favor for their guests as a way of thanking them for coming to celebrate together.
There are a lot of different ways you can go with your favors, and you can have some real fun making them personal to you.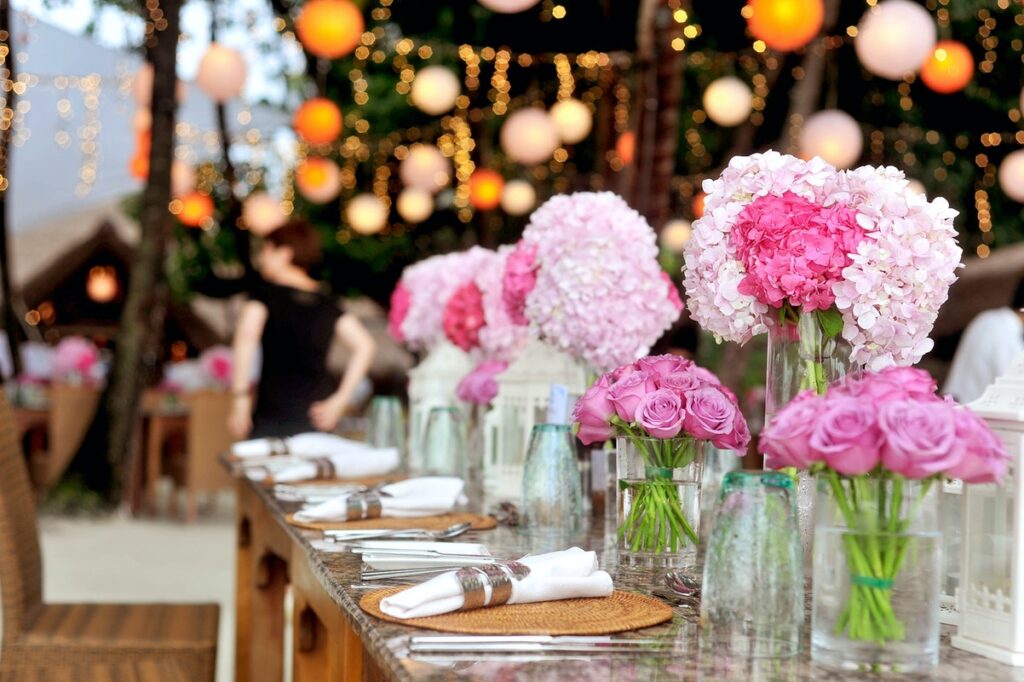 If your friends and family appreciate a good sense of humor, go with a hangover cure kit.
A sweet idea for a summer wedding is a make-your-own s'mores box. Whatever you go with will surely be memorable and appreciated by your guests.