There's no doubt that Halloween is going to look different this year. While masks used to serve the purpose of scaring others, they're now used to keep us safe.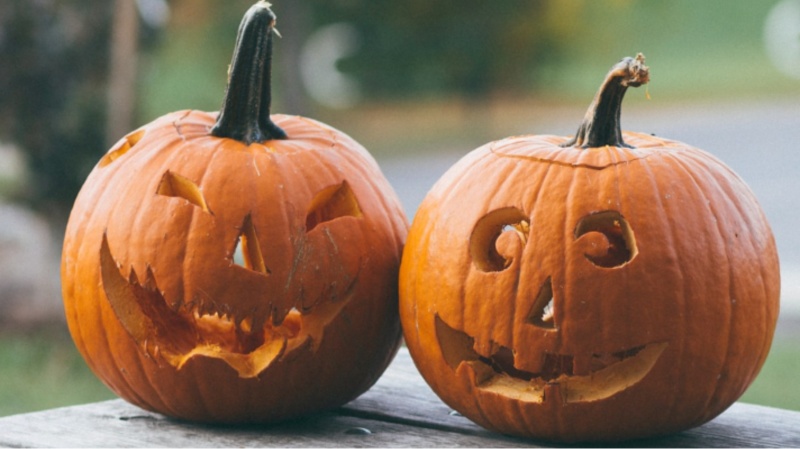 And although most of us never thought twice about greeting a relative stranger and asking for candy, most of us are trying to keep our distance in order to reduce health risks.
That being said, spooky season isn't canceled. Regardless of whether you'll get any trick-or-treaters this year, you can still decorate your yard in a way that's both festive and frightening.
Best of all, you don't have to spend a lot — and you can get in a crafty mood by embracing a bit of DIY.
Here are just three do-it-yourself outdoor Halloween decorations that can make your yard look hauntingly boo-tiful.
Foam Tombstones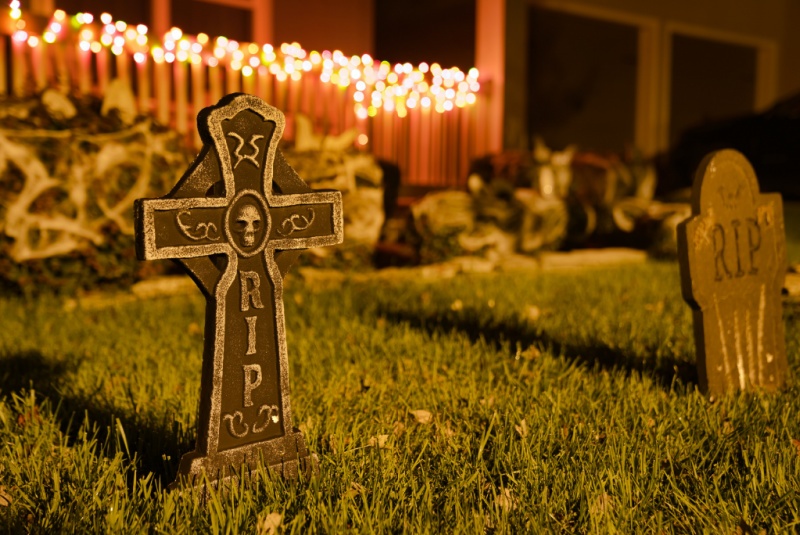 Most lawns require one inch of water each week — but in addition to lush grass, your yard might make for an attractive final resting place.
Turn your green space into a faux graveyard with the addition of foam tombstones!
All you'll need are some styrofoam sheets, a knife, some spray paint, and a permanent marker to make some magic.
Just trace your tombstone on the styrofoam, cut it out, create some designs (including punny names of the dead), and finish with gray spray paint.
You can secure your tombstones into the ground with bamboo skewers.
Be sure to illuminate them with some solar lanterns or electric-powered candles at night so passersby can get the full effect!
Pallet Ghosts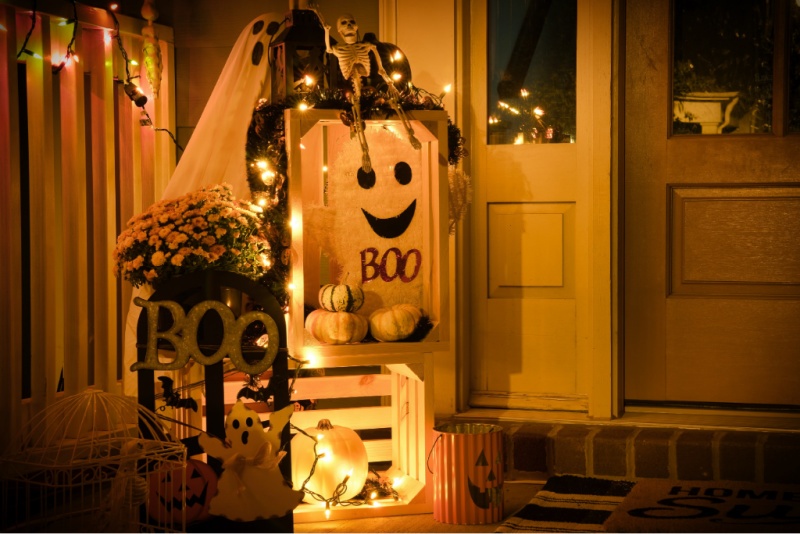 Around 47% of Americans haven't updated their home decor in the last five years — and these rustic-looking ghosts can make your porch seem scary and charming for the whole season.
All you really need to do is source some wood pallets and cut them (if need be) so that they have a slightly rounded top.
Then, paint them white; you don't have to be too thorough here, as you'll get a more farmhouse look if you let some of the natural wood peeking through.
You can either paint on eyes and a mouth or glue on pieces of black foam board.
Then, simply lean your wooden ghosts against one side of your home and place pumpkins, pots of mums, or a wooden broom nearby.
Spider Silhouettes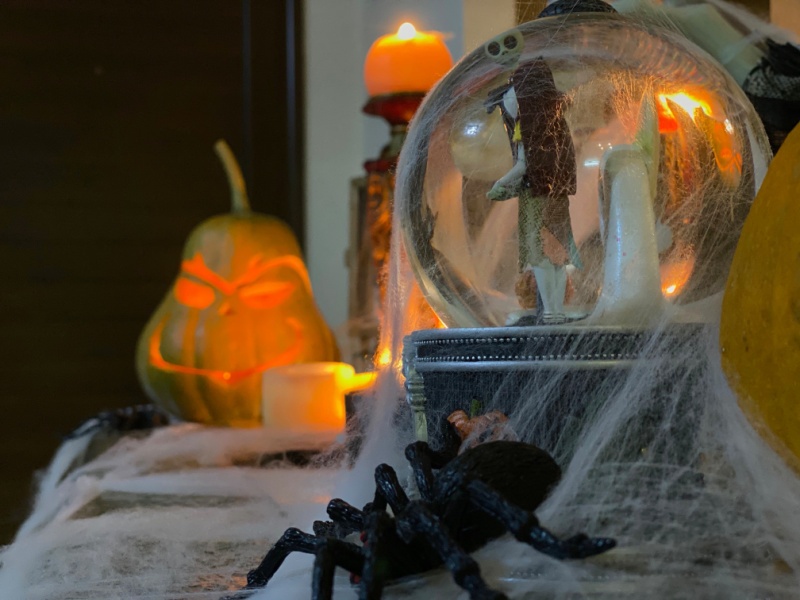 Americans have a one-in-five chance of buying a home that's part of an HOA. If that applies to you, this decoration idea might not fly.
But if you don't have to worry about what the neighbors might think about your lawn decorations — and you have access to a wood saw — you might want to try making some giant-sized arachnids.
You can find patterns online (or, if you're artistic, you can sketch some yourself) for silhouettes you can cut out of plywood and paint black.
These spiders should be larger than life, as they'll be both scarier and easier to see.
Then, secure them into the ground using metal or wooden stakes.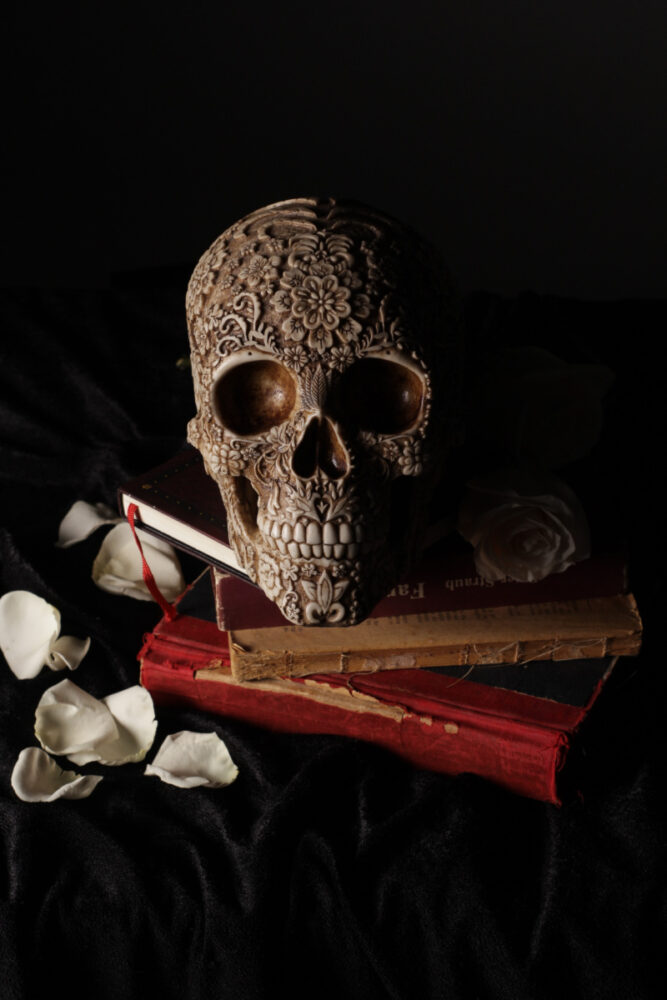 If you've been feeling a bit down about your lack of Halloween plans, you certainly aren't alone (although you might be physically).
Decorating your home both inside and out can help you really get into the spirit of the season.