Herbal Essences For Your Hair
I had the pleasure of using the new 2018 Herbal Essences Hair Care Collections. The company was very generous! I had never tried Herbal Essences before using these. When I received them, it was like Christmas at my house! Women and hair care products…need I say more? I had tons of shampoos and conditioners to choose from. I dove in and tried the Rejuvenate Bourbon Manuka Honey. I wasn't sure about the bourbon, but it smelled amazing! I loved the honey smell, it lasted until the next day, at least. My hair gets greasy very easily, and for some reason, the scent doesn't stay for very long. I was pleasantly surprised after using Herbal Essences. My hair did not get greasy for at least 2 to 3 days after using this. That is a miracle for someone with hair like mine.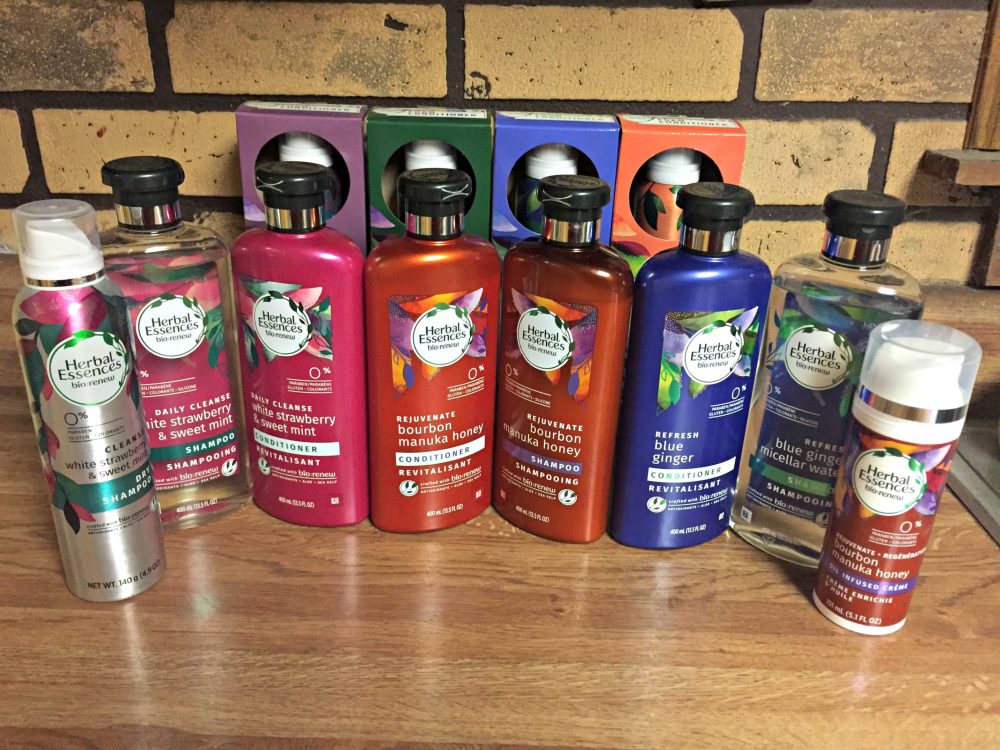 Good For Your Hair
Herbal Essences new 2018 collections are great for your hair because they all contain bio:renew. This is a powerful blend of antioxidants, aloe, and sea kelp that happen to repair your hair from the inside out. The new collections include Daily Cleanse White Strawberry & Sweet Mint (S&C), Rejuvenate Bourbon Manuka Honey (S&C), Refresh Blue Ginger & Micellar Water Shampoo, Refresh Blue Ginger Conditioner, Oil Infused Creme Bourbon Manuka Honey (leave in conditioner), White Strawberry & Sweet Mint Dry Shampoo and four foam conditioners – Refresh Blue Ginger, Volume White Grapefruit & Mosa Mint, Sheer Moisture Cucumber & Green Tea, and Moisture Rosemary & Herbs. Whew! That is a mouthful! Needless to say, they are all absolutely great for your hair.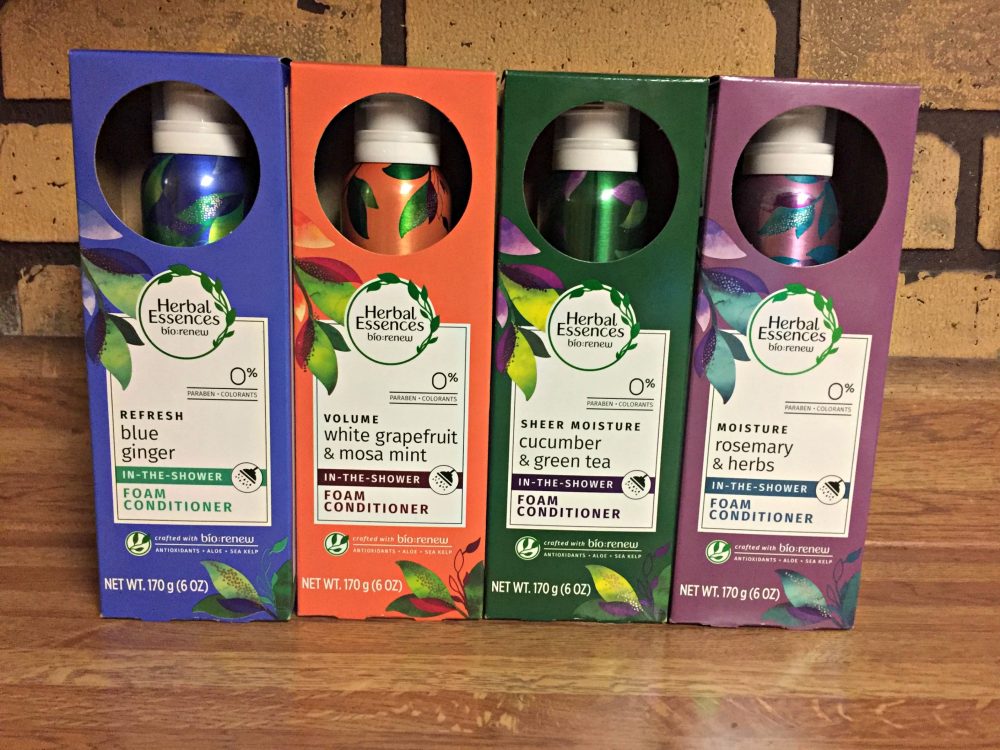 What Are My Favorites
So did I try all of the products? I absolutely did. I liked the White Strawberry & Sweet Mint dry shampoo. I also liked the Oil Infused Creme Bourbon Manuka Honey leave in conditioner. The Bourbon Manuka Honey scent was amazing and stayed with my hair. I would recommend the dry shampoo for campers, or if you just can't get to a shower. There are other brands of dry shampoo that I have tried and they all gave the same bad result. Herbal Essences is so different! I could say they are all my favorites because I loved them all. However, I will stick with those two for now. Let me just say that the Oil Infused Creme conditioner will blow you away. If you think you know what soft is, try it! I kept touching my hair after I used it and I'm sure you will too.
Connect with Herbal Essences Facebook Twitter Instagram