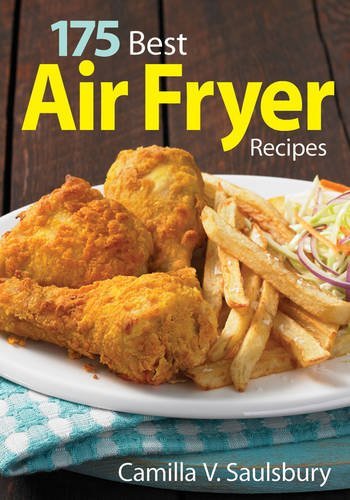 We try and eat as healthy as we can, and I personally can not have many if any fried food. When cooking I try not to fry anything, we have been looking for something simple and easy to use, and that will fry the food but not with all that oil. Recently I was able to pick myself up an air fryer, and this was the best thing I have used for so long. Finding the 175 Best Air Fryer Recipes has been the best thing. Now cooking in my air fryer is so much more fun.
Now I needed to find some great recipes to try out for, my family. What I learned is that different appliances come with a variety of features, each with its own set of perks, reviews indicating that a wider cooking temperature range, as well as timer programmability, allows you to try out different recipes so that you aren't limited by the air fryer in the slightest when you are trying out new and interesting dishes. For me making something different is always the key to something exciting at the table. And using the air fryer
is the best, we love being able to eat fry food without all that oil taste. If you are looking for an Air Fryer then check out this extensive buying guide on Simply Fresh Dinners.
Air-frying food is an innovative method of cooking that is incredibly healthy because although it produces crispy and tasty results, it uses very little oil. And although they are called air fryers, they also roast and bake, making them an ingenious and indispensable kitchen appliance.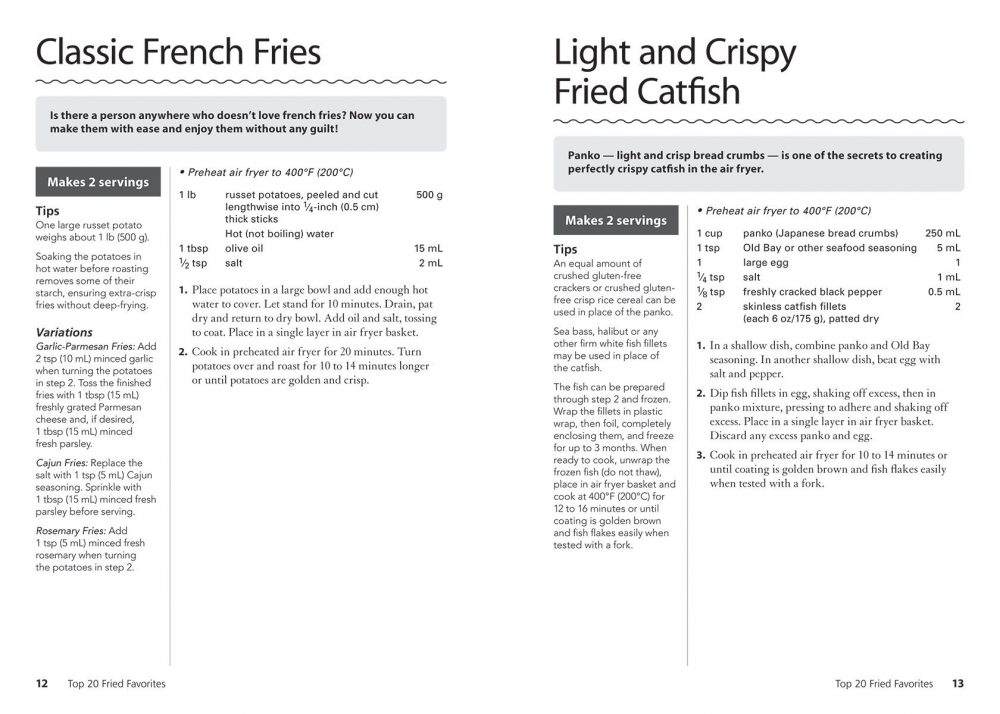 Camilla brings her extensive recipe development skills to this cookbook and has created recipes exclusively designed and guaranteed to perform in an air fryer. There are recipes for every meal of the day, and she hasn't forgotten to devote an entire chapter to all-time fried favorites. There are many things in this book, that my family will enjoy. Taking the time from a busy day, and making something great with my brother in law, is always one of the best times we have. There are so many recipes you can make with an air fryer, if you would like to step it up a notch, then you should enroll in Culinary Lab School. They can teach you so many different ways t prepare a meal.
Make some Classic French Fries, Jalapeno Poppers, Beer Battered Fried Fish, Buttermilk Fried Chicken
, Coconut Fried Shrimp, Potstickers, Old-Fashioned Cake Donuts, and so many more things. Everything you love to fry can be done, without all that harmful oil. Since I got this, we have tried breakfast meals, french fries, and so many other things.
What is one of your favorite things to make?
You can purchase it from Amazon.