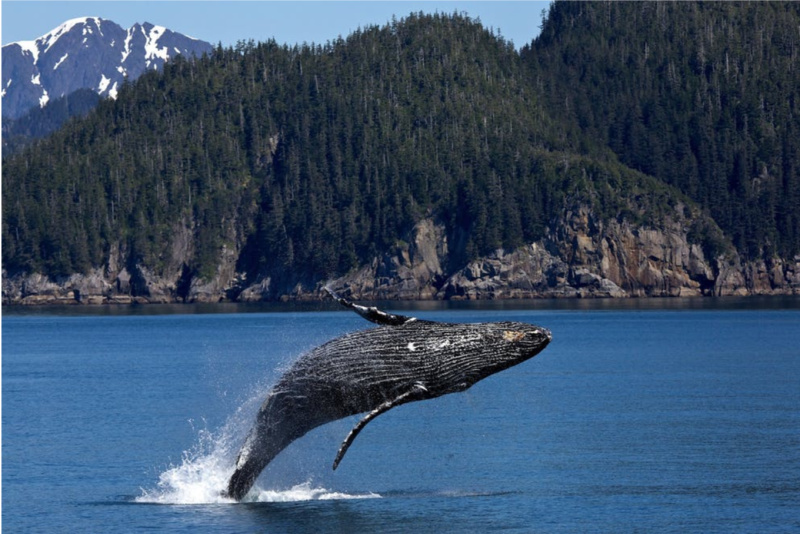 Traveling is now all about seeing the wonders and the mysteries of the world. Don't be scared to get a little creative and venture out on an adventure that isn't typical or common on your bucket-list. From climbing massive mountains to discovering deep caves, the list is endless and the exceptional parts of the world are yet to be explored. If you're a thrill-seeker on the go, sharpen those muscles and prepare that passport, because you're about to embark on the thrill of a lifetime with the guide below. Here are some of the best places to be for an amazing adventure.
Dive the actual Titanic wreck in Newfoundland
Believe it or not, there is a tour out there that allows you to view the actual Titanic wreck off the island of Newfoundland. You'll hop on a submarine and make the 12,000ft journey to view the iconic and tragic wreckage. Costing a whopping 100,000 dollars a pop, this journey is pretty time sensitive. Experts believe that in 15 years, extremophile bacteria will have completely devoured what's left of the Titanic. This surely should go at the top of your bucket list.
Whale watching in Sydney, Australia
Whales are majestic creatures, and thanks to Sydney, Australia, you can now experience the rare occasion of watching whales up-close like you've never seen them before. Ocean Extreme offers the most personal and exciting whale watching experience in Australia. Operating the fastest cruise vessel, you can explore the coastline and watch whales in their natural habitat for two whole hours. The completely open design of the cruise vessel allows you an unobstructed and up-close view of these beautiful creatures. What happens if you venture out and don't catch a glimpse of the whale? While a free trip, of course, just to make sure you truly experience it.
Take a train ride on Colorado's historical railway
Built in 1882, the Durango and Silverton's narrow gauge railroad is the last remaining American steam engine train, and it still runs the same journey it did almost 140 years ago. The ride takes about three hours and journeys through Colorado's breathtaking views of its canyons and gorgeous mountains. It's a family friendly ride offering a nostalgic experience. And hey, how many people can say they were on an actual steam engine?
Stand before the "door to hell" in Turkmenistan, Eurasia
Yes, you read that right. There is an actual door to hell! Well, it's a pit burning endlessly in the Karakum desert in Turkmenistan. Almost 50 years ago, Soviet scientists accidentally drilled into a huge pocket of natural gas and decided to set fire to it. Today, this pit shows no sign of slowing down and burns all day long. The best time to view this pit would be around dawn or dusk. But be careful while peering over the edge! You never know what could be peering back at you!
Run a marathon at the Great Wall of China
One thing to certainly add to your bucket list is running along the Great Wall of China. It's the only Chinese supported marathon in the country and attracts many tourists annually. If you're a beginner, you can start with the 10K course. But if you're a hardcore runner, definitely opt for the full or half course marathon. Just be sure you book yourself a massage afterward!
Discover what's beneath the earth at Vietnam's Hang Son Doong Cave
Venture into a beautiful journey beneath the earth in the biggest cave in the world. Running almost 5.5 miles long, the cave has its own jungle and river and could fit a 40-story skyscraper! Believe it or not, this cave was accidentally discovered in 2009 by British tourists. And since then, it's been one of the places you must visit in Vietnam, whether through a day expedition or a nighttime camping experience.
Volcano surf in Nicaragua
One thing you never thought should be on your bucket list is volcano surfing. If you're a seasoned adventure traveler, be sure to head to Cerro Negro in Nicaragua. It's the most popular destination of "ash boarders". Volcano surfers trek up the volcano crest just outside of Leon for about 45-minutes, enjoy the jaw-dropping views from atop and then surf down the jet-black volcanic ash. Be sure to hold on tight!
Climb Rainbow Mountain in Peru
When it comes to experiencing thrill-seeking activities, Peru is definitely the place to be. Climb up to 5,000 meters to the colorful summit of Rainbow Mountain and take a few Instagram-worthy pictures! You can also camp out beneath the stars, go on a boat ride through the Amazonian jungle or take a bike ride across the ancient Inca Ruins.
Catch the Northern Lights in Finland
Definitely, an experience that's on everyone's list and only a lucky few have managed to cross off. One of the most beautiful sights to see are the Northern Lights. The gorgeous green and purple phenomenon can be viewed at one of Finland's resorts right from your bed in one of their glass igloos. By morning, be sure to catch a ride with one of their Husky or Reindeer sled rides through a winter wonderland!
Whitewater raft in Nepal
For seven whole days, you can camp out at one of the world's most isolated whitewater rivers in Nepal. It's a life-changing experience at this gorgeous river which is ideal for whitewater rafting. Raft along the mountains and jungles and camp out for the night beneath the stars. You'll also be lucky if you catch sight of deer or leopards along the way.
Pump up the energy
No one can deny that everyday life can get very mundane and boring. Every now and then, we need to extend beyond our comfort zones and experience life to the fullest. An adventure is always the right way to go, and they make for great stories to tell your friends when you get back. Pack your things, get pumped on adrenaline, and embark on one of the many thrills we've listed here. Believe us, there won't be a single dull moment!