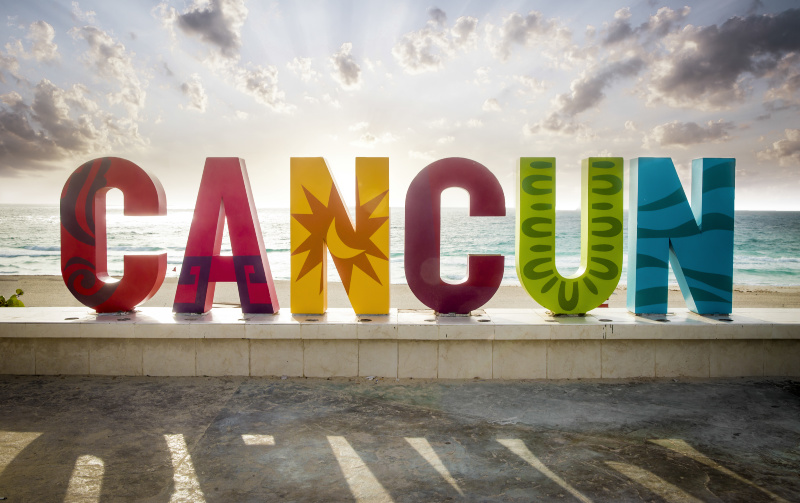 Cancun, Mexico is a great destination during spring break for some fun or partying in a beautiful place. It's actually quite popular for a destination, with good reason. It can include a wide variety of activities and places to visit for an overall great experience you'll remember. This article will be your guide to the city to help you with your spring break here.
Gaining entry
As a U.S. citizen, you must have a valid passport. When you are visiting Cancun you must also pay the fee for a Mexico Tourist Card, which is fairly easy to obtain. Often when flying in you can pay the fee with your airline pricing and fill out the form for it there.
Money
The official currency here is the Mexican Peso but U.S. dollars are accepted. The exchange rate when this article is written is that one peso is equivalent to 0.52 U.S. dollars. If you wish to purchase pesos for your money, there are often exchange offices at the Cancun airport and in many banks.
Getting around
The best way to travel and get around from your airport arrival and to hotels is through a bus as it is fairly inexpensive. The ADO buses take you into Cancun to a few miles away from hotels, and you can take R1 to get to the hotels. There are online calculators that can tell you how much the ride will cost to get to your destination.
Where to stay
The best place to find your hotel if you wish to be in the middle of all the attractions in the area known as the Zona Hotelera. There are plenty of options in Cancun to book, but you should definitely book your hotel way ahead of time so you don't get stuck with not having any vacancies due to the spring break frenzy.
Food
There are plenty of food areas within the hotel zone mentioned above. There are also many great places further downtown. Another source of food could be the vendors or convenience stores located through the hotel area and the rest of Cancun. There are family friendly restaurants with many options throughout Cancun as well.
Entertainment
A great attraction to attend while you're there is the Inception Music Festival, a long lasting great festival with plenty of well-known artists and fun activities. There are also many nightclubs to attend if you're not coming with a family.
Safety
Be mindful of basic travel safety tips available on many sites and make sure you know the local laws in Cancun. Avoid excessive drinking, secure valuables, and try to use the buddy system at all times. This is meant to be an enjoyable experience, not a regret.
What else to see or do
Within the hotel zone, there are many different attractions and popular destinations, as well as the beaches, scenery, and many popular attractions just outside of Cancun like the new 7 wonders of the world. The options for exploring are quite limitless. And if you are looking for a wedding location, then you should check out all the wedding venues in Cancun Mexico!
Now you can see why Cancun, Mexico is so popular for a spring break vacation and what you can do there for your time. Hopefully, you can get the opportunity to travel here for your spring break someday! You can just go for the scenery and beaches, or to party and have a great time. Have you ever been to Cancun? What was your favorite part of it? Let me know your thoughts!