There's never a dull moment in the shopping world, simply because you'll always have something different to invest in.
A lot of us often look for different products among several interests.
It's quite simple, as a shopper, we just can't seem to avoid trying new things. With that thought in mind you may already be looking to spend a little this fall season.
If that is the case, you should start thinking about what options you want to consider.
I just so happen to know of a great number of products that may peek your shopping interests. Take a moment to check out all of the items I have for you below.
It's time to plan for your next fall shopping experience!
Planter Boxes from Step2
From street to front door, your home's curb appeal expresses both your personality and your home's unique character.
This season, update your home's appearance with fresh plants in a set of two beautiful Kingsley Park planters on your porch, walkway, or patio.
This planter box design gives height to your favorite flowers and greenery, raising them off the ground for an eye-catching pop of color and life that feels right at home in your space.
Customize your planter boxes to become a self-watering container and/or create the ideal drainage for your plants with a few simple steps.
Designed for the busiest homeowners, you'll never have to sand, stain, or paint your Kingsley Park Atherton Raised Planter Box.
Using code KTOT15, you can get 15% off your entire purchase on Step2.com, which excludes replacement parts and sale items; one discount code per order! Hurry because it's valid through November 6th, 2022.
SOLEX
Dr. Aman Dhaliwal has created a solution to your back pain!
As a Doctor of Physical Therapy for 15 years, she encountered countless cases of shoulder, neck, and back pain caused by poor posture and muscular imbalances.
As a doctor, mother, and bodybuilder who values health and fitness, she understands the toll proper posture and daily activity impacts your body and used her studies to create a universal product to relieve your aches and pains to restore your quality of life.
The SOLEX Posture Roller is her innovative solution, made to bring the spine back to its natural alignment in just a few minutes of lying down, benefiting the body on many levels.
iStorage diskAshur M²
The diskAshur M² PIN authenticated, hardware encrypted SSD can protect every bit of information you need it to. Incorporating the most advanced security attributes that iStorage is renowned for.
The drive features ultra-fast backwards-compatible USB 3.2 data transfer speeds.
Plus, it is available in capacities ranging from 120GB to 2TB.
The diskAshur M² is lightweight, dust and waterproof (IP68 certified), shockproof (survives a drop of 4m onto a concrete surface), and crush-proof (withstands the weight of a 2.7-ton vehicle), making it extremely rugged and ultra-portable.
All data stored on the diskAshur M² is encrypted using FIPS PUB 197 validated, AES-XTS 256-bit hardware encryption.
BYJU'S Learning featuring Disney Premium Kit
Practice, play, and learn with an interactive app and hands-on activities personalized to your child's learning level.
Osmo technology means every interactive worksheet provides real-time feedback each step of the way, fostering independent play in young learners.
Build fundamental math, language, and reading skills alongside Disney characters. It's a powerful blend of physical and digital tools for a whole new way to learn.
These premium kits help kids in Pre-K to 3rd grade build math, language, reading, vocabulary, and other core skills, while playing alongside beloved Disney and Pixar characters.
Kids practice, play, and learn using an interactive app and hands-on activities, personalized to the child's learning level.
This self-paced learning program provides real-time feedback, and supports different types of learners, helping them gain confidence to learn on their own. Includes over 3,000 video lessons, quizzes, read-along stories and digital worksheets.
Comes with Magic Workbooks (for Math, Language, Reading), Osmo Base Set, Wizpens, Crayons, & 1-year access to BYJU'S Learning App featuring Disney. Available for iPad or Fire.
Migrastil: Extra Strength Neuropathy Cream
Extra relief where you need it most! Migrastil's Neuropathy Cream offers soothing, non-burning comfort to aid circulation and help reduce inflammation.
Non-greasy, fast-absorbing formula is aloe vera based to penetrate skin and target all pain areas.
Great for those with diabetes or suffering from nerve damage to alleviate dreadful symptoms.
Just rub a small amount of Migrastil's Neuropathy Cream onto the affected area and instantly relieve uncomfortable sensations of burning, itching, numbness, and tingling.
Fast acting and long-term relief for all aches and pains!
Everlasting Comfort Back Stretcher for Lower Back Pain Relief
If you suffer from back pain and need relief then look no further than our Everlasting Comfort Back Stretcher.
This product is designed to elongate, stretch, and massage the spine so it can reduce tension, fatigue, stiffness, and ease muscle aches in your upper and lower back.
Ideal for sciatica pain relief, lower back pain, herniated disc back pain relief, and overall lumbar support.
The spine stretcher provides you with 3 adjustable angles for comfortability. The higher the angle, the more stretch you receive. Soft middle strip cushions your spine to protect from excess pressure and prevents you from slipping while stretching.
Memory foam pad coupled with a chair strap ensures this lower back stretcher will work on any type of chair whether it be at home, work, or even the car.
Migrastil: Migraine Travel Kit
Your migraine go-to kit for a migraine-free day!
Each kit includes a migraine stick, soothing shoulder and neck cream, anti-dehydration electrolyte drops, a nausea inhaler, a light-blocking eye mask, and ear plugs.
Everything you may need to combat an incoming migraine is a convenient, travel-sized bag!
Perfect for all-sized bags for on-the-go treatment. Rest easy in comfort!
Morning Miracle
Wake up feeling refreshed, renewed, and ready to take on a day of work or activities. Morning Miracle uses all-natural ingredients that offer daily clarity and allergy relief without masking symptoms with chemicals like many over-the-counter or prescription options.
Filled with vitamins, each Morning Miracle stick offers functional support to get ahead of allergy symptoms and improves your immune system with no side effects, headaches, moodiness, or drowsiness.
It works instantly to jumpstart your body's natural system to clear up all cold and congestion symptoms. Formulated with vegan, all-natural ingredients for a healthy start every morning.
Mix with water for a delicious, citrus-flavored beverage, and feel your energy increase with all added health benefits.
Keep one in your bag, car, desk, and pantry, and make Morning Miracle a part of your daily routine!
Thena Natural Wellness Intensive Healing Moisturizing Cream
I don't know about your mom, but my mom always told me the importance of moisturizing my face and body.
With over 2K reviews on Amazon, this multi-purpose skin cream and moisturizer that softens, moisturizes, rejuvenates, protects skin while nourishing and maintaining your skin health.
This is a natural solution (steroid-free) for dry, itchy skin such as eczema scalp psoriasis dermatitis rashes. It replenishes moisture and instantly calms stressed skin.
This cream naturally and deeply hydrates, effectively moisturizing severely dry or cracked skin, rejuvenates and restores the skin, prevents flare up.
Elevant Routine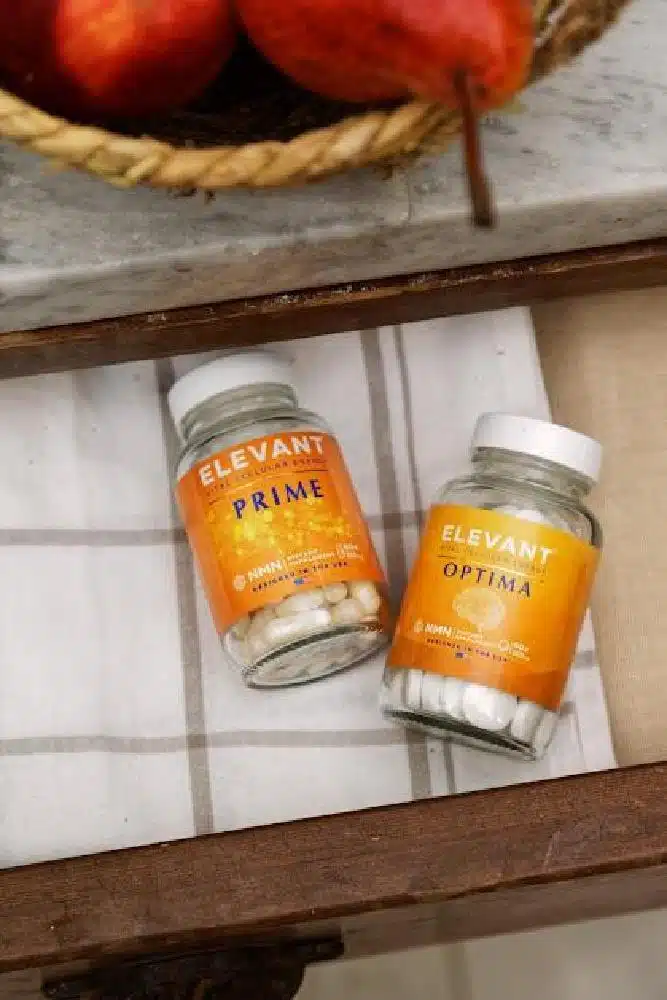 Elevant NMN-C®️ products are scientifically designed to improve your health at a cellular level and prevent age-related declines.
Prime reinforces your health on a long-term basis acting at a cellular level to strengthen your immunity, powering your cells while Optima enhances your brain health by reducing dips in concentration and focus for a better brain clarity.
Combined together, they power your health for longer.
Cali Dreamin Body Butter with Niacinamide
Smooth crepey skin overnight with this limited edition body butter.
Formulated with niacinamide, tri-hyaluronic acid, shea butter, aqualane, caffeine and Arctic Micro Algae Complex, 96% of users agreed the formula improved skin moisture and 100% agreed it increased skin softness.
Top notes of Sea Salt, Bergamot, and Cedar fade into Jasmine, Thyme, and Mint, over a base of Birchwood, Verbena, and Coconut for a fresh So. California vibe.
Scoop Body Butter Wash in Sunday Brunch
Like your favorite breakfast bevy without the headache, this whipped formula brings together notes of bright lime and raspberry with sheer jasmine, while boosting collagen production with a plant stem cell complex and antioxidant-rich extracts from berries and flowers.
Coconut derivatives help produce a foaming, velvety lather, while organic olive oil infuses the skin with moisture and vitamins A, E, & D.
This multi-use formula can be used as a soap in the shower, bubble bath, and even a shaving cream.
Familink
This is a modern digital photo frame that is easy for people of all ages to enjoy.
Anyone can send photos, add captions and text messages via mobile app, website, email, Telegram or Messenger without the use of Wi-Fi. Familink allows the whole family to exchange photos without any setup or settings.
The frame is automatically connected by a 4G SIM card that is included, and it instantly displays the photos sent by family and friends. There is no limit on the number of users.
All you have to do is plug it in, and up to 10,000 photos can cycle through the frame at one time.
Jokari'sLess Mess Platter
Anyone who loves to have friends and family over for gatherings at any occasion will love this simple yet genius divided serving tray gadget.
The outer bowl holds a huge portion of solid snacks of any variety.
The attached rimmed inner bowl holds over 2 cups of your favorite dip, spread or sauce.
Now you can scrape off drippy dip or sauce with just one hand while using the other to hold a plate or drink cup without making a mess and staining your shirt.
Vinci Express Cold Brew Coffee Maker with Circle Flow Technology
The Vinci Express Cold Brew coffee maker rethinks cold brew coffee making. Now you can enjoy homemade cold brew coffee in JUST MINUTES!
While many love the smooth taste of cold brew coffee the daily expense of the coffee shop or store-bought can really add up!
And…while making cold brew coffee at home is an affordable option, most methods can take 18-24 hours.
Now with the Vinci Express Cold Brew, you can have delicious, affordable, homemade cold brew coffee in just minutes! The secret to fast cold brewing is electric brewing with the Circle Flow Brewing Technology!
With the Vinci Express Cold Brew, a well-balanced, delicious cold brew with fuller, smoother flavor and lower acidity is just three steps away!
eat2explore
eat2explore is an award-winning educational food & culture "explorer box" that inspires families to cook, taste and discover different world's cuisines and cultures.
New country and regional boxes will debut this year including Jamaica, Thailand, Iran and Germany.
The boxes can be purchased one box at a time, or through a monthly subscription.
eat2explore provides three easy-to-follow-recipes and a shopping list to purchase proteins and vegetables of your choice, as well as including hard-to-find spices and sauces.
Mimaami Organics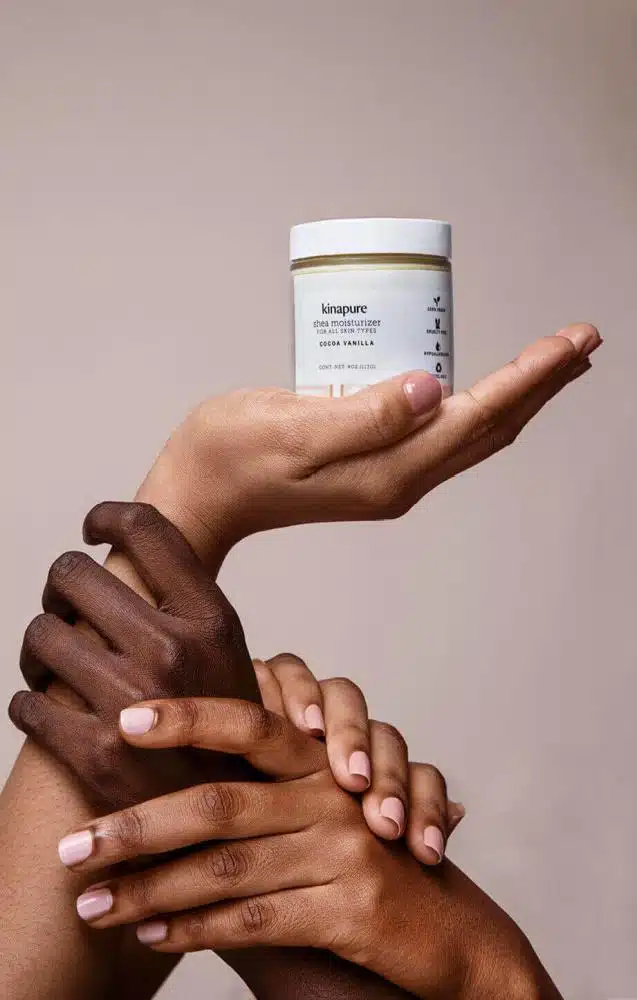 "Mimaami" means my mother in the Twi language of Ghana, West Africa.
Mimaami Organics raw shea butter is ethically sourced from Ghana, where women-led co-operatives are responsible for collecting and refining the shea nut to its silky-buttery form.
Mimaami is equally committed to re-investing in these same women in many ways, including teaching best practices in sustainability, entrepreneurship and leveraging their collective talent to share the power of shea to communities around the globe.
Waxelene's Multi-Purpose Ointment 2oz Travel Tube
Make sure to keep your skin nourished this fall! Waxelene's Multi-Purpose Ointment 2oz Travel Tube is your savior for dry, irritated skin!
This silky smooth natural ointment is certified organic, petroleum free and hypoallergenic – and is safe for infants and children.
The ointment is specially formulated to moisturize dry skin while providing a breathable water-proof barrier to allow cuts, rashes and irritations to treat everything from eczema to psoriasis flare-ups.
The flip-top travel tube is made for people on the go. Store it in your handbag, children's schoolbags and suitcases when travelling.
Rest assured your purchase is plastic neutral.
The Frozen Farmer Apple Pie Frobert
For anyone who's a huge fan of ice cream and sorbet, The Frozen Farm is just for you! They make ice cream and sorbet with fresh fruit stright from their farm!
With several flavors like their Apple Pie Frobert.
There's no baking required with this Apple Pie Frobert™ made from their signature blend of sorbet and ice cream.
With less fat, sugar, and calories than traditional premium ice cream, this Frobert™ flavor is perfection in a pint with a crispy oat crumble inspired from our mama's homemade recipe of America's favorite dessert.
But it doesn't stop their they have many other flavors you may be interested in as well including the delicious strawberry lemonade sorbet!