When you go to a shop to buy jewelry, you are looking at pieces created in bulk or have a dozen others that look just like the one you are planning to buy.
But why let something so precious and expensive be just another replica?
This is where custom-made jewelry swoops in.
Custom jewelry manifests your ideas, imagination, and the unique creation you want it to be.
The power over creating an exquisite piece of jewel is what makes custom-made pieces so popular.
Be it for a festive day, casual wear, or even your big day, you can contact well-known jewelers to book yourself a slot and create your extraordinary masterpiece.
As time goes, more people are coming into stores to custom-make their proposal rings, necklaces, chokers, and more.
What kind of benefits are they receiving? Let's explore:
It is One of a Kind
You get to choose your custom-made jewelry. You choose the design, choose the details or special cutting requests, and everything else, all according to your taste, preference, and personality.
These are what make customized pieces so exclusive. You can say that they are made by you and for you.
The jeweler is the sculptor of your fantasy pieces that you cherish.
You Can Get a Customized Price
Custom-made designs are more flexible in pricing than products on the shelf.
Since these are products made according to your preferences, you can select the raw materials, gemstones, and other customizations according to your budget as each has its respective price.
Moreover, the creators put effort into making sure that your end-product looks impeccably exclusive.
You are getting a high-quality product that looks exquisite but does not cost a fortune.
You control your budget and also how your product looks. Win-win.
It is Never Out of Fashion
Personalized jewelry is never out of fashion. They are exclusive and do not follow the norms of trends.
You can commission a burlesque goth-style necklace, which looks vintage, or go with a bold and big necklace that makes a statement the moment you walk in.
You can even completely indulge in your creative element and attempt to create a design of your imagination that no one has ever seen!
Whatever you ask to design, it can be done. And it is sure to be timeless, classic, and an elegant piece of work.
The Design Holds a Sentimental Value
Custom-made designs form memories that last a lifetime. They have immense sentimental values for the person you gift it to and yourself.
When you gift someone a personalized jewel design that even fits their personality and style, it says a lot about how much you cherish them.
Personalized jewels have been around for decades, where they have been handed down from great grandparents to children of now.
Maybe what you create today will hold a sentimental and nostalgic value down the years for your loved ones as well.
There is Always High Quality
There is no chance of fake custom jewelry if you have the right taste.
For example, shops like Menashe & Sons Jewelers offer the most exquisite quality custom pieces to all their patrons.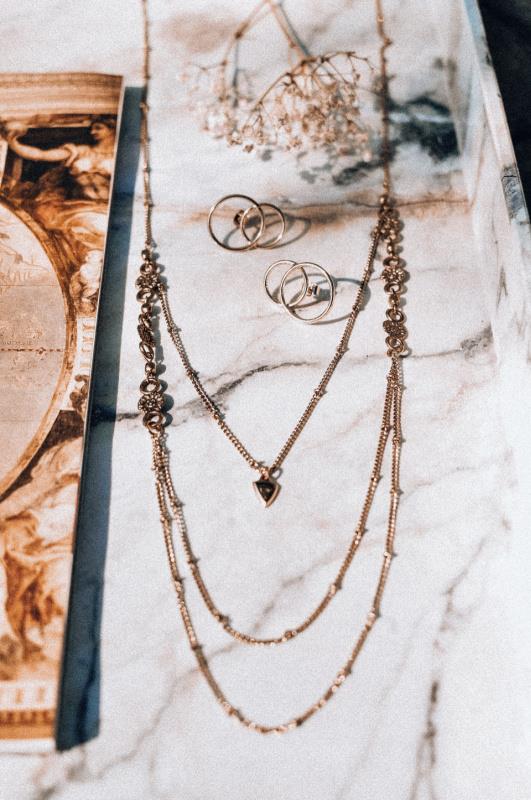 Opting for high-quality designs can help you retain the pieces for years and even decades.
Moreover, they have a higher value over other jewelry pieces as the curators go beyond their regular work to create these exclusively for you.
Tips for Ordering Your First Custom-Made Jewelry
Here are some tips for a head start:
Take Time to Design: Take your time to develop an idea for the design you desire. It is a product that you will cherish for a lifetime.
Research on the Designer: Choose someone with excellent ratings and reviews. If you are confused, ask your friends and family about their recommendations. You can also go to your regular jeweler and inquire about their services.
Be Open to Communication: Keep in mind that you will have to thoroughly communicate your idea, inspiration, and final results.
Ask about Warranties: Make sure to inquire about warranties and insurances on the said design. It is crucial to safely keep something this precious.
Now you know why the buzz has caught on for custom jewelry and why this trend is here to stay.
If you are planning to step away from pre-made jewelry for once to explore your creativity and you live in or near Seattle, you are in luck because some jewelers in Seattle have made a name for themselves for this kind of work, and they are attracting more eyes than ever.
If you ever needed that final reason to decide to do it and get your custom jewelry made, keep these points in mind and prepare your collection for a personal masterpiece.