Guacamole, the popular traditional Mexican food is very hard to resist. Who can deny a dip made of ripe avocados with just the right mix of onions, tomatoes, cilantro, lime and jalapenos? Serve it with chips and crackers, use it as a spread or add it to a salad for a wholly delicious snack. The delightful creaminess is the perfect accompaniment to crudites as well.
Wholly Guacamole is Simply Delicious
The avocado is heart healthy and simply delicious. Luckily, the whole guacamole dish can be made in about 20 minutes. Avocado definitely tastes better freshly cut and should be eaten right after it's made. If you don't have the time or the kitchen space to whip up a quick taste of guac, try a Wholly Guacamole® Classic Snack Cup.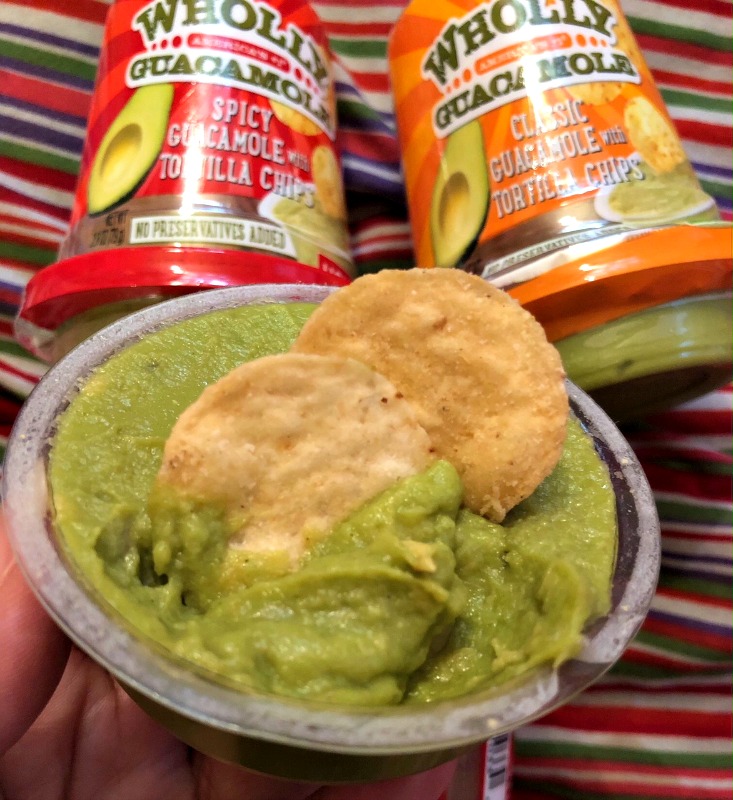 They make enjoying guacamole hassle-free, delicious and very convenient. Therefore, consumers can also enjoy guac in Wholly Guacamole®'s newly launched portion controlled, 100-calorie Snack Cups.
Guac and Roll
These new perfectly portioned Snack Cups pair their signature guacamole with just the right amount of crunchy, bite-size tortilla rounds. Available in two flavor-packed varieties: Classic (Mild) and Spicy (Hot). Ready to eat anytime and anywhere, these Snack Cups are great for lunches, parties, picnics and more. These guacamole products are delicious. I knew I'd be tasting the same gorgeous guacamole, but this time in snack size.
Wholly Guacamole® products stem from a desire to bring all their goodness and flavor to a more portable package. The great tasting, gluten-free snack gives the whole family a new way to enjoy the Wholly Guacamole® brand. Hitting retailers nationwide this summer, these wholesome and satisfying snacks add variety to their delicious line of guacamole dips. Made only with simple and real ingredients, there is no need for mashing or prep time. Just open the cup, let the snacking begin and enjoy the food people know and love.
Wholly Guacamole® Classic Snack Cups and other products are available in Walmart, Target, Amazon, Kroger, Shoprite, Publix, Costco and Sam's Club stores. Make sure to stock up on these incredible little snacks for the summer!
CONNECT WITH WHOLLY GUACAMOLE: Site | Instagram