While there are many great things in life that we all love, there are also people we love just as much.
One person in your life specifically would be our mothers.
Moms are the backbones of the family whole always make sure everything and everyone is okay. Does that sound like your mother?
With that thought in mind, you have to wonder if you are prepared for this month.
After all, May could be considered mom's special month with Mother's Day headed our way. What's a better way of showing mom you want the best for her than making sure she has what she needs to stay healthy?
Making changes that benefit your or anyone else's health is never unnecessary. Positive changes can be impactful and will always be great.
So, how about we dive into what you can do for mom this year!
Mom & Mother's Month
The month of May we all pay homage to Moms and Mothers.
It's a celebration of our love and all the wonderful things they do for family – keeping us healthy and for our general well-being.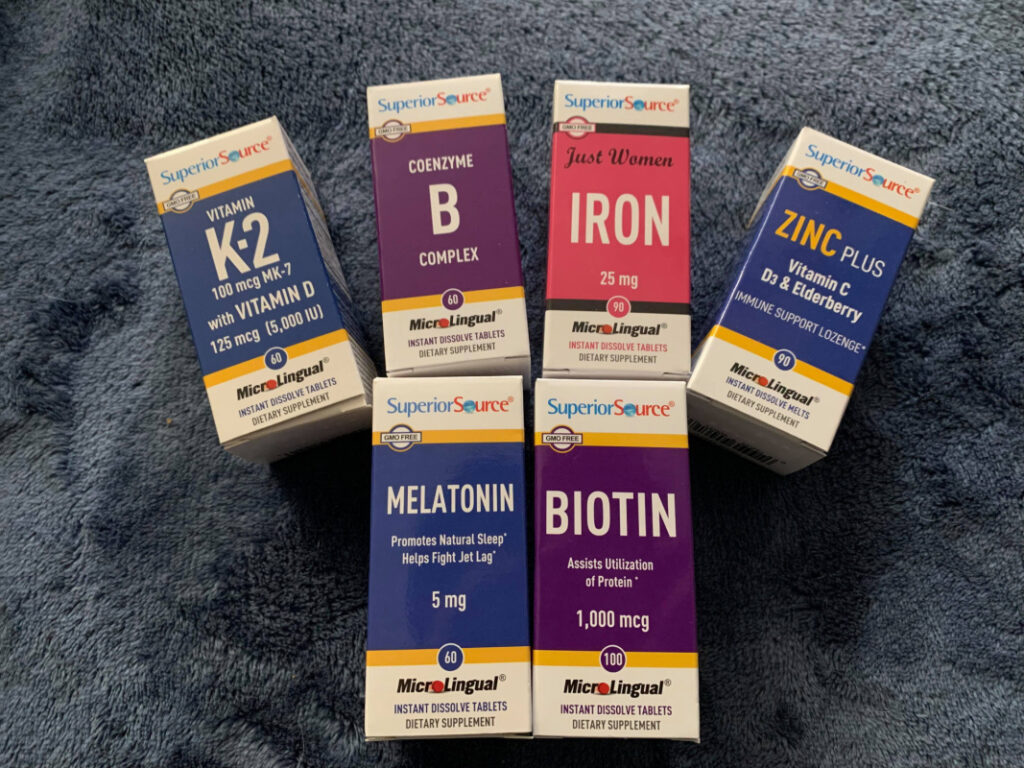 The best way to do that is the turn to the assistance of Superior Source Vitamins. What's interesting is that Superior Source Vitamins has an extensive line of vitamins that work without having to swallow a pill!
That simple fact alone is something mom is going to love to hear!
Superior Source Vitamins are MicroLingual® – "Under the Tongue Technology".
These TINY tablets work fast and are quickly absorbed into the body, dissolving in seconds – NO pills to swallow! Supplements that are swallowed lose as much as 50% of the potency in the high acid environment of the stomach.
As for variety, well you'll have plenty of options to work with when searching for something for mom.
Take a look at the few selections below:
Zinc Plus
Zinc is an essential mineral required by more than 300 enzymes for the support of multiple systems and functions in the human body. In addition, studies have indicated that zinc promotes recovery from the common cold and supports immune health. Our Zinc Plus tablets are formulated with vitamin C and Elderberry as added protection for your health.
Just Women's Iron
Superior Source Just Women's Iron helps maintain optimum levels of iron in women. Ferrous fumarate helps restore iron levels in the body when levels are low. The ferrous fumarate salt may help reduce the chances of getting gastro-intestinal problems which are sometimes associated with other iron salts.*
Coenzyme B Complex
Our Coenzyme B Complex provides the nutrients that support energy production and optimal health. Folate promotes the production and maintenance of new cells and supports nervous system health and energy metabolism. The combination of Vitamin B-12, Vitamin B-6 and Folic Acid works synergistically to support healthy heart function and provide essential nutrients for the cardiovascular system.*
Melatonin
The brain can have a melatonin deficiency due to jet lag, anxiety, depression, blue light exposure, or stress. Melatonin acts as a natural aid for healthy sleep regulation and the promotion of normal sleep cycles during travel. Chamomile is an herb that works together with melatonin to promote calmness and restfulness. Our melatonin sleep formula primes the mind and body to relax and drift back to a natural calm.*
K2 MK7
Vitamin K supports normal blood clotting and the formation of prothrombin.*
Biotin
Biotin helps to maintain healthy blood sugar levels, promotes nail and hair strength, and supports cell growth.
Being that these are sold all over, you won't have to worry about the+ hassle to find them. There are many places to check out.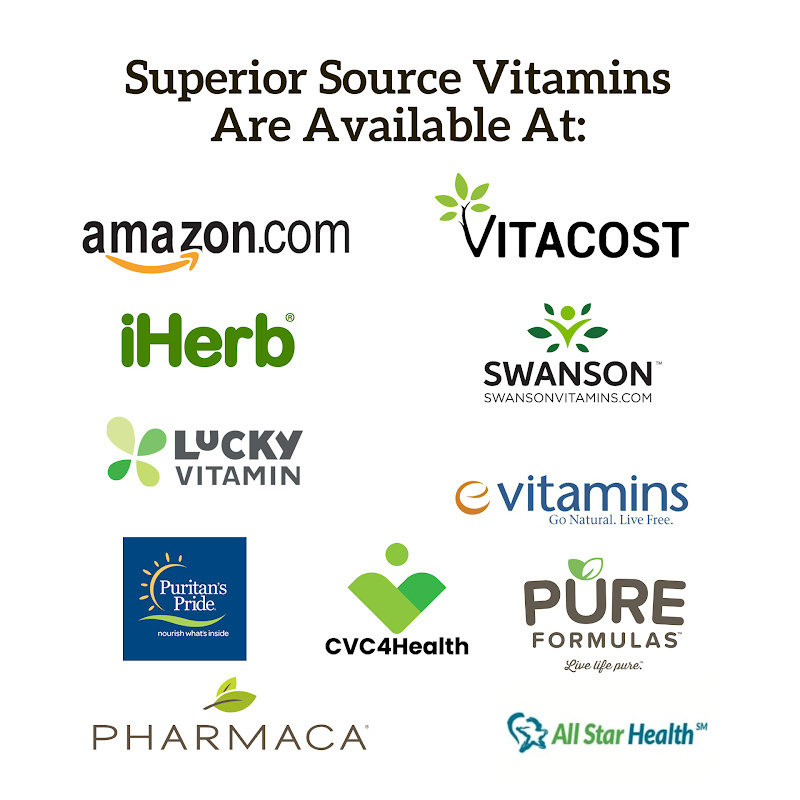 Retailers like iHerb, Amazon, Vitacost, and Lucky Vitamins will have everything you need to surprise mom with.
You always want to make sure mom is taking care of herself.
With the right supplements it can be done and you can stay on top of her healthy changes. Don't hesitate to make the changes that you want to make in order to better yourself and everyone around you.
GIVEAWAY:
Enter to win a One SSV Vitamin 6-Pack! ($75 Value). Enter the giveaway tool below. This giveaway is open to USA residents ages 18 and up. It will begin on May 18th at 5:00 pm Eastern Time and end on May 31st, 2021, 2021, at 12 am Eastern Time.
Zinc Plus
Just Women's Iron
Coenzyme B Complex
Melatonin
K2 MK7
Biotin