What would you consider the perfect getaway?
Making getaway plans isn't neccessarily hard to do as long as you take time to actually plan something out.
Especially with everything going on in the world right now.
You have to be careful when planning to make sure you will be getting the best experience
With that thought in mind, here are five unique socially-distanced fall getaways!
Pie On The Pillow
Move over chocolate mint, at the Caldwell House Bed and Breakfast in Salisbury Mills, New York, it's a slice of pie that greets guests on their pillow for the remainder of this month!
The inn, about an hour's drive from New York City, hopes guests come hungry and ready for sweet dreams, particularly after the incredibly stressful year this has been for everyone.
The pies include cherry pie, cream pie, and the crowd favorite – apple pie.
They're served by "chef's choice" every night – except on weekends if a wedding party has reserved the full B&B.
This year, the B&B shared its secret apple pie with guests as a way to send a little comfort home during the peak of the pandemic.
Shh… you may access their recipe, while it's still online, here.
Pie on the Pillow is included with every reservation in September.
Land And Sea Foliage Getaway
Calling all foliage lovers for the ultimate fall peeping package.
Stay two nights at the Huron House Bed and Breakfast in Oscoda, Michigan, and enjoy the vibrant colors of the season.
Hike your way through the majestic Huron-Manistee National Forest.
Next day, consider a trip on the AuSable River Queen, the only paddlewheel river boat of its kind in the north!
Take in the colors but stay alert for Bald Eagles that perch on the large trees along the river bank.
The "land and sea foliage" package includes:
2-night stay at the Huron House Bed and Breakfast
Complimentary next-day breakfast-in-bed
Complimentary WiFi so you can post your foliage pics
Complimentary parking at the Huron House
Package costs start at $498 plus taxes and vary by room selection and length of stay.
DIY Apple-Caramel Getaway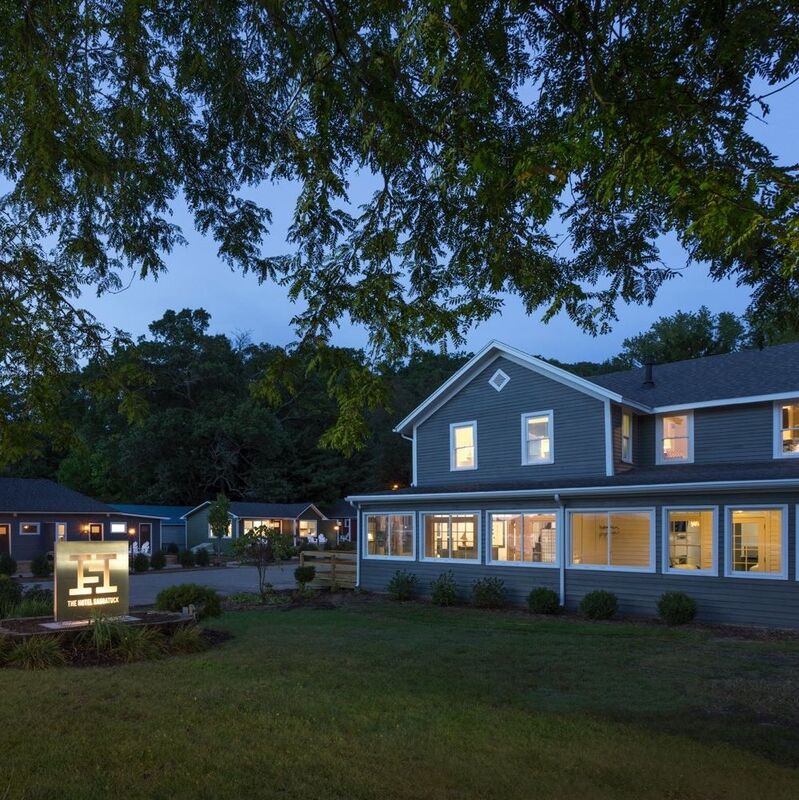 Has the apple got your eye?
Come stay at The Hotel Saugatuck in Saugatuck, Michigan, for an apple and caramel lover's getaway!
Start your visit at the nearby Crane Orchards and hand pick your own apples.
Then return to the lakeside property in the evening for a private in-room caramel for two.
The Hotel Saugatuck will provide warm caramel and a selection of toppings so you may dip and 'decorate' your freshly picked apples.
Package costs start at $751 plus taxes and vary based on room selection and length of stay.
Apple picking is available through early October.
Check http://craneorchards.com/ for specifics.
Pumpkin Patch Hayride With Photography
Stay at BlissWood Bed and Breakfast Ranch and take a hayride from the barn to our Enchanted Lake this October, then to our pumpkin patch, where you'll pick your very own pumpkin!
While you're here, get ready to smile for the camera!
Our award-winning photographer will take journalistic photos of you and your loved ones among the boldest colors of the season.
BYO pumpkin carving kit and after, carve funny, silly or spooky faces into your pumpkin at the barn.
Take photos and enter into our "Creative Pumpkin Carving Contest" that will be held on Saturday, October 31st.
An independent judge will pick the winner from the photos who will receive a one-night (week-day stay) in the future at BlissWood Bed and Breakfast Ranch!v(winner will be notified by phone/email)
Fall In Love With Life
Arrive at Stanford Inn and Resort in Mendocino, California, and smell the Pacific.
Watch the sunset over the Pacific from your deck and then sit down in front of your fire listening to the crackle of the burning wood.
Package includes:
Room with a wood-burning fireplace, private deck overlooking our gardens and out toward the Bay, and king-size bed
Canoeing, kayaking, or paddle both on Big River Estuary, California's longest undeveloped
Mountain bike on an old logging roads and trails
Three Course Dinner selected from Ravens' menu each night

Chef prepared organic breakfasts each morning
Afternoon dessert tastings

2 Nights – $1275 plus 11% tax/fees (2-nights, double occupancy, 2 massage treatments)
Modified program with biking, canoeing, and dinners brought to the room and $990 plus taxes, for two nights, including canoes and mountain bikes.