The need for different products will always be there, and there are more than enough options to go around.
Think about it, something new is always being developed.
This means the marketplace will be filled with different product options to try.
Not to mention the chances of you coming across something that you may have never heard of before. It makes you wonder how many great products you are missing out on.
All of that is about to change once you see what I have for you today.
Below you will find a number of product selections that may interest you and your love as a shopper.
Better Body Foods
Most of us love food and love to eat the things we enjoy the most.
While this is true, it's important to remember that life can be even better if you are eating better. This is exactly what Better Body Foods understands!
They offer dozens of delicious products from over 20 countries, so their options are endless.
From condiments to superfoods, you are sure to find something that you'd be interested in. One of my favorite selections is their Avocado Oil Mayo Original!
Like they say, life is better when you eat better.
Adagio Teas
Have you ever gone wrong with a nice cup of tea?
Adagio Teas have more than enough when it comes to a variety of options to choose from. Flavor teas, black teas, chai teas, and so many more are in their vast inventory.
There's no better feeling than enjoying a cup of tea during the autumn season. Adagio teas can set you in the right direction.
You can even check out these select flavors fit for this time of year:
Cloth + Bristle – No. 001 Household Cleaner
Cloth + Bristle product gets your tough jobs done and it works NATURALLY!
No more nasty chemicals or toxins in your home. No. 001 can take on even the worst rust, limescale, soap scum, mold, mildew, bacteria, dirt, grease, and so "muck" more!
Any surface that needs cleaning, No. 001 will clean it safely, even natural and porous surfaces, granite, marble, hardwood, metal, plastic, natural stone, tile, glass, grout, porcelain all surfaces in bathrooms and kitchens and flooring.
Strandz Unlimited Hydro-Curlz Curl Crème
Style your beauty curls with Strandz Unlimited's best selling Hydro-Curlz Curl Creme that adds
shine, moisture, and definition to your hair!
It's a versatile product that can be used as a traditional styling creme for a quick wash and go, as a moisture creme for safe straightening, or a refresher creme for next-day curlz.
Not only is this a great choice, but its simple to use as well!
Apply a half dollop (to start) to freshly, cleaned towel-dried hair. Scrunch in or section to hydrate your curlz. Air dry or diffuse for a flawless, bouncier look.
It's that simple!
Suntouched Hair Lightener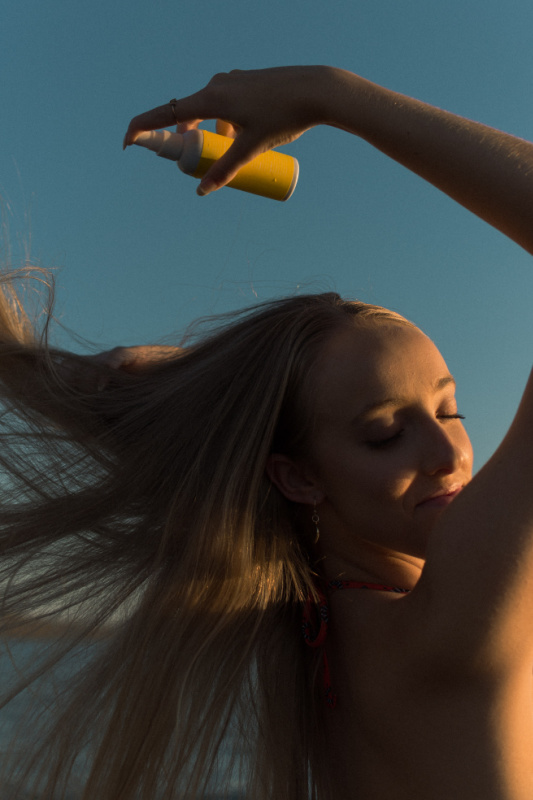 Introducing the Suntouched Hair Lightener: say hello to effortless beautiful blonde sunkissed highlights.
Infused with vitamin C, chamomile & natural extracts, this heat-activated lightener will brighten and lighten your locks for a salon-worthy summery look year-round, all done from home or the beach.
Suntouched is the best solution for effortless, modern, clean, at-home hair lightening.
Their Suntouched Hair Lightener brightens, lightens, and illuminates hair leaving radiant sunkissed locks, without having to spend hours or hundreds at the salon.
But her's the best part, you can get it whether you have lighter hair or darker hair!
Zevia Creamy Root Beer
Root beer is one of the most beloved soda flavors.
Zevia loves it so much that we created another classic root beer beverage with a rich creamy twist.
Velvety smooth and bursting with flavor, Creamy Root Beer is a delicious drink that the whole family will enjoy.
If you want to indulge in a tasty treat, pour your iced cold Creamy Root Beer into a frosted mug and add a scoop of vanilla ice cream.
Enjoy a delicious moment with Zevia Creamy Root Beer. Plus, here's a treat, a recipe for Zevia Creamy Root Beer Float Pops to enjoy!
Ingredients:
2 cans Zevia Creamy Root Beer
1 pint sugar free vanilla ice cream
Instructions:
Let ice cream sit at room temperature for 15 minutes to soften.
Spoon about two tablespoons of ice cream into the bottom of each popsicle mold.
Pour Zevia Creamy Root Beer in slowly to the top and freeze overnight. You can also choose to mix the Creamy Root Beer and ice cream together beforehand for a more thorough mixture.
Lazarus Artisan Goods Rustic Full Sized Journal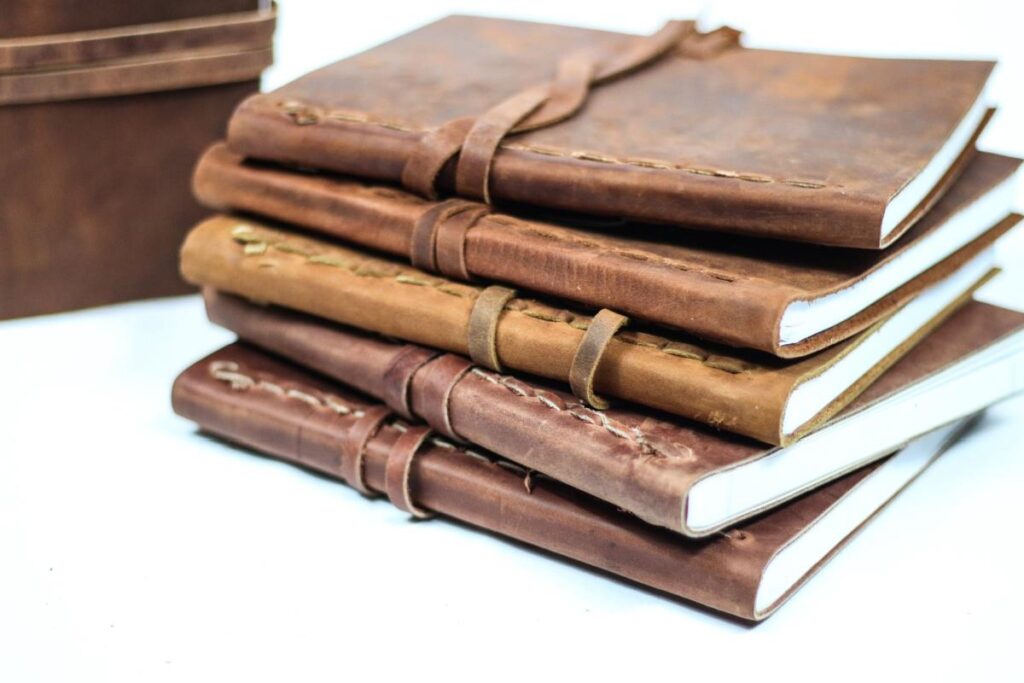 A perfect gift for the writer or artist in your life would be a journal, but not just any journal.
How about considering Lazarus Artisan Goods Rustic Fill Sized Journal. This large rustic journal contains 100+ pages and is hand-stitched for guaranteed durability.
The leather wrap around strap keeps your journal pages protected no matter where it goes.
This is a handmade leather item, and by nature, there are variations in color and markings, adding to the unique character of each product.
All finishes are high quality making this journal perfect for your shopping list.
RareLumiere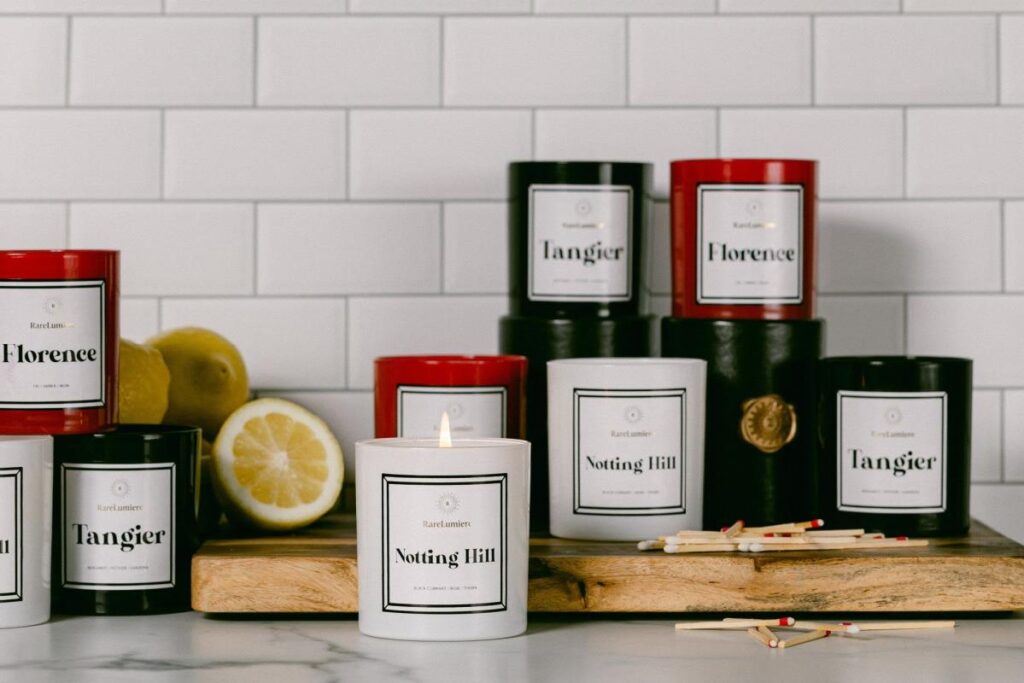 Let the sophisticated and evocative scents of RareLumiere invite you to travel around the world.
From the breezy island scents of Tahiti, the exotic notes of the ancient city of Tangier, the fragrant florals of quaint Notting Hill, and the Renaissance magic of Florence, their products bring you along on an international journey.
Handcrafted candles evoke the cultural treasures of each destination.
RareLumiere products are the perfect way to transform your space into a scented sanctuary.
Provocative and romantic scents are perfect for treating yourself or as a gift for your special someone.
Making Memories Box
The fun activities kids love are made easy for parents and loved ones.
It's time you were introduced to the Making Memories Box, a product that you are going to want to grab right now!
Making Memories Box is such a fun addition to our family activities! It's amazing how much stuff is in each box and the kids love it.
Perfect for summer to keep the kids busy!
Each box is packed full of planned & prepped kid projects, crafts, art & more with all the supplies and instructions needed to enjoy from home.
Order your first box and start making happy memories with each exciting activity inside.
Tea Runners
There is an undiscovered world of loose leaf tea out there. As a lover of tea, wouldn't it be great to be able to taste those undiscovered flavors?
Tea Runners brings the undiscovered world of small-batch loose leaf tea to your door.
They offer 15+ options for you to choose from every month.
You can go with their curated monthly selections or customize the box to your exact specifications!
There are several subscription options to choose from, and there's even The Pure Tea Box that contains their most expensive teas.
CrateChef
CrateChef is an experience that you won't want to miss! It features a different chef, cookbook author, cooking show star, restaurateur, recipe developer, or food blogger every other month.
Each CrateChef Box contains between 5 – 7 items that represent a sampling of the featured curator's favorite things.
The items in the box will include pantry products that are shelf-stable and can be used when it's convenient for you along with kitchen tools or gadgets and sometimes even a cookbook.
Getting a CrateChef box is like receiving a gourmet gift from a top-name culinary expert delivered right to your door.