Do you know what's in your wallet? Take a look at this guide to learn what you should keep in your wallet (and on your person) at all times.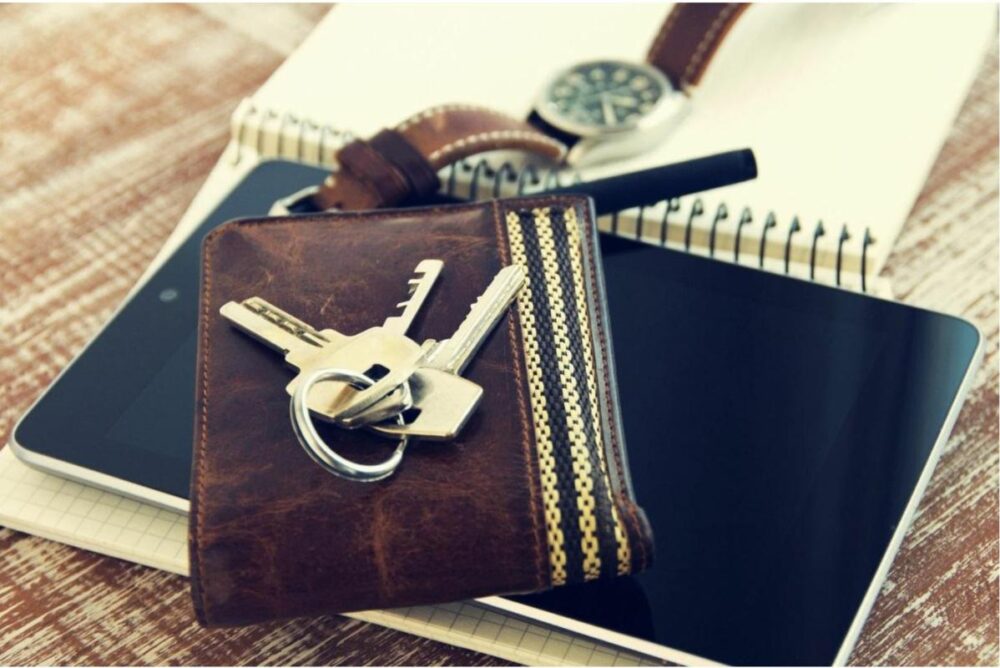 When you leave your house, the first things you typically grab are keys, your phone, and your wallet.
While most adults carry wallets, what we keep in our wallets can differ. Regardless of the extra coupons, rewards cards, or receipts that you choose to keep with you, there are a few essential items everyone should carry in their wallet.
Do you know what's in your wallet, or what should be?
Keep reading to learn more!
What's In Your Wallet?
We all know the importance of carrying a wallet, but do we know what should be in it?
Whether you have a basic leather wallet, a blinged-out wallet, or even a personalized wallet, what you should keep in your wallet is a universal idea.
There are a few essentials that you shouldn't leave your house without. They are:
Emergency Cash
You never know when you're going to need cash in an emergency situation.
There are some restaurants that only take cash, and sometimes we miss the sign when we walk in the door. How unfortunate would it be to finish a meal, only to find out that the restaurant only takes cash? If you don't have cash on you, you'll have an awkward situation on your hands!
If you're traveling long distances, you'll want to make sure that you have cash on hand as well. If there's a toll booth that only takes cash, you'll need to pay before you can pass through.
Also, cabs may only take cash so if you don't have transportation and need to take a cab, make sure you have cash on you.
Emergency Credit Card
Many of us have credit cards, but do you have one that has a high enough limit for an emergency?
So many things can happen to you in your daily life. Maybe your pet swallowed a toy they shouldn't have, and now they need to go to the vet. An unexpected vet bill can be tough to cover, so your emergency credit card would be perfect.
Also, you never know if you might experience unexpected car trouble. If you hit something and blow out your tire, you may need to have the car towed and repaired. An emergency credit card will come in handy in this situation.
A Form of Identification/Driver's License
If you're driving anywhere, you need to have your driver's license on you.
Failure to present your driver's license when being pulled over can result in a ticket or a fine that you'll have to pay. Aside from legal reasons, there are many situations that you may need your ID in.
For example, if you want to grab a bottle of wine while you're out, you'll need your ID to do so. Or, if you need to stop at the bank and withdraw money, your teller may request your ID.
Do You Have Your Wallet Stocked?
While many of us carry wallets, it's important to have the necessary items in it every day.
So, what's in your wallet? Are the essentials in there? Make sure you check before leaving your house!
If you enjoyed reading this article, check out our other lifestyle content!