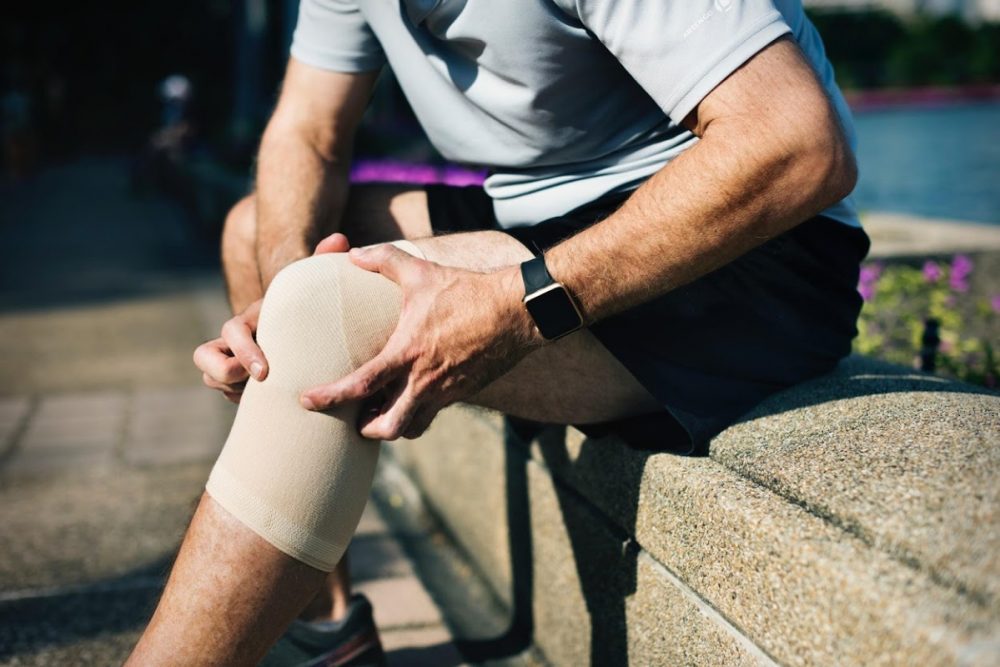 Photo by rawpixel.com from Pexels
Our joints are put under a lot of stress every day. They are constantly being used. Over time, or with traumatic injuries, we can wear our joints out. Hips and knees are the most common joints that require replacement surgeries. This article gives a basic overview of knee replacements.
Causes
What causes a knee to need a knee replacement? Knee replacement surgery is not the first option for damaged knees. Patients try medications, such as steroids, and physical therapy techniques before resorting to a knee replacement. Knee damage is most commonly caused by arthritis, but can also come from gout, injuries, and other health issues. Patients receiving knee replacements are typically between 60 – 80 years old.
According to aaronaltenburgmd.com an arthritic knee can result in several possible health problems. The cartilage in the knee becomes thin or disappears, the knee cap can become swollen, the space for the knee joint can become too narrow or irregular, and/or bone spurs can develop.
Anatomy of the Knee
The knee is a large and complex joint. It connects the femur and tibia and provides mobility. The knee joint consists of 4 ligaments: the lateral collateral ligament, medial collateral ligament, posterior cruciate ligament, and anterior cruciate ligament. The knee joint has layers of cartilage and meniscus that provide cushioning and help the bones in the knee move more easily. The patella, or knee cap, is the bone covered with the thickest layer of cartilage in the body.
Partial Knee Replacement
Partial knee replacements can be used to treat knees that have damage in a specific and contained area of the knee. Only 5-6% of patients that experience arthritis in their knees are able to receive partial knee replacements. Partial knee replacements are nice because recoveries are much quicker and less painful than total knee replacement recoveries.
Total Knee Replacement
A total knee replacement replaces the entire knee joint with a prosthetic knee joint made from metal, plastic, or ceramic. Most patients receiving some kind of knee replacement surgery get a total knee replacement.
Benefits
The initial recovery from a knee replacement surgery can be painful and hard, but there are long-term benefits. Knee replacements decrease the pain experienced by damaged knees, increase mobility, and can help patients resume a more active lifestyle.
Complications
Like any surgery, knee replacement surgery can have complications. Infections, nerve injuries, and blood clots are all possible complications that could happen as a result of the surgery.
Recovering
Although your knee may be painful after the knee replacement surgery, it's important to exercise and move the knee. The muscles surrounding the knee will be weak from the surgery and the resting that followed the surgery, but it's important to strengthen those muscles. Your doctor will provide you with information on how active you should be, what exercises you should perform, and give you a general timeline for when your pain should go away.
Knee surgery is a big process, but the benefits it provides may make it worth it. Talk with your physician and see if they suggest knee surgery. If they do, research the process and recovery more thoroughly and get a better understanding of what is going to happen. Research surgeons and choose a surgeon who regularly performs knee surgeries. There are ways to get rid of your knee pain and knee replacement surgery might be the way for you.