Congratulations! If you are a natural redhead then you are in one of the 2% of the population that have red hair and this is a powerful thing! Not only is the shade stunning but it really stands out and certain colors you wear for clothing can really highlight the red further and give you that bold look you want.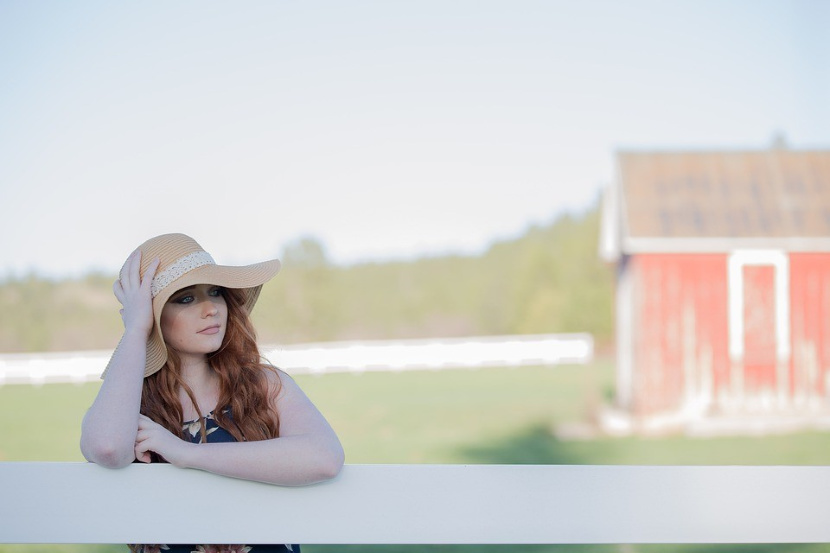 Image Source: Pixabay
In all fairness, red is definitely popular. Many women choose to dye their hair red or at least crimson, especially in the autumn months as they feel this adds to their exotic vibes and intrigue. As you have already got it, the next step will be looking into what colors work well to bring out the best in your hair.
Have a look at Peaches Boutique 2020 selection of red prom dresses. Their dresses can complement your hair and also provide many of the shades we will now mention below that go really well with a redhead's look.
What Colors Work Best For Redheads?
These redhead-friendly colors are great for prom dresses and actually just about every day wear also!
Purples – This royal shade also goes really nicely for anyone with red hair and can give you that extra air of elegance and grace.
Green – Green is an interesting one for redheads to wear as it's a shade that not many can get away with. However, redheads pull it off so well. Wondering what greens go best? We are thinking of any from emerald to teals that will really bring out the best in your red hair.
Image Source: Unsplash
Red – Even though you may have heard that redheads should never wear red, if you have broken the rule then you will know this certainly isn't true. The key is in finding the red that works best for you and your hair shade. There are many different tones of red from deep to bright and it's all about finding the red that complements your skin tone and your hair at the same time. Big stars like Nicole Kidman have always sported red dresses on the red carpet and gotten very high compliments from fashionistas.
Navy Blue – Once again this is a royal shade and can look powerful on just about any redhead so if this shade hasn't been on your radar before, get looking!
Image Source: Pexels
It's good to remember that these are just guidelines for your dress code. In fact, when you wear greens, for example, feel free to mix and match! For instance, lime green can also go really well with a khaki shade. So, it's all about being free and figuring out what works best for you. Don't be limited by this article or any other article for that fact, the rulebook is open!
Even though we have given you a few different shades for the most beautiful colors that complement your red hair, it's important to realize that no matter what you are wearing, always love your hair!