To be honest, my cats think every year is the YEAR OF THE CAT. They rule our house with those soft cuddly paws. To show our appreciation for our cats we are heading to PetSmart® to check out the New Wellness® Complete Health™ line of dry and canned cat foods. We want to make sure our cats are consuming all the proper proteins and vitamins needed to live a healthy life.
This post is sponsored by Wellness® and the BlogPaws® Pet Influencer Network™. I am being compensated to help share the availability of Wellness Complete Health and NEW Complete Health Grain Free Cat Food available at PetSmart, but Kelly's Thoughts On Things only share information we feel is relevant to our readers. Neither Wellness or PetSmart is not responsible for the content of this article.
PetSmart is where we shop for all our pets food and goodies. They have such an extensive selection, and prices don't empty our wallets either. Check for nearest PetSmat closest to you HERE!
Why Wellness® Complete Health
Our cats depend on US to provide them the very best when it comes to their food, now they can be picky and turn their nose up on what we choose for them, but we know they won't do that with Wellness Complete Health Cat Food. They know a good thing when they see it! Wellness cat food contains high-quality protein, no meat by-products or rendered animal fats, and no artificial flavors, colors, or preservatives. We try to eat healthily, and so do our pets. That is part of being a pet owner making those healthy choices for our pets.
Did I mention that Wellness Complete Health wet/canned products are carrageenan-free- Oh YEAH!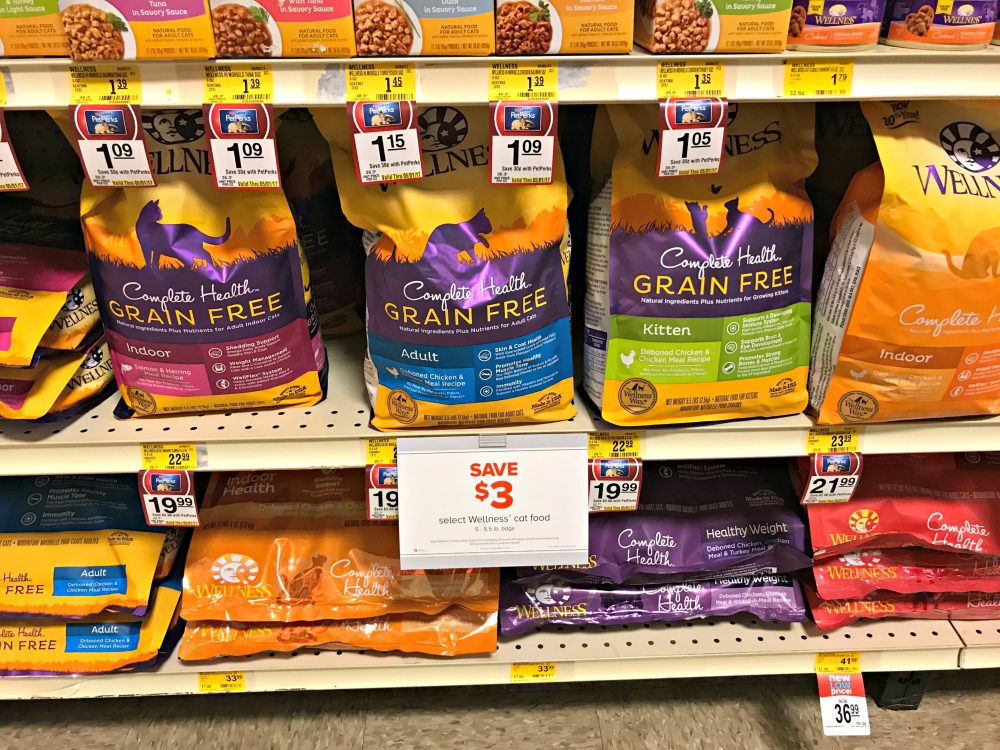 Hannah was the first to try out the new food and oh boy she approves. She wouldn't let anyone next to her while she was enjoying her dinner.
She kept looking at the bag like she was reading the package. We were laughing so hard.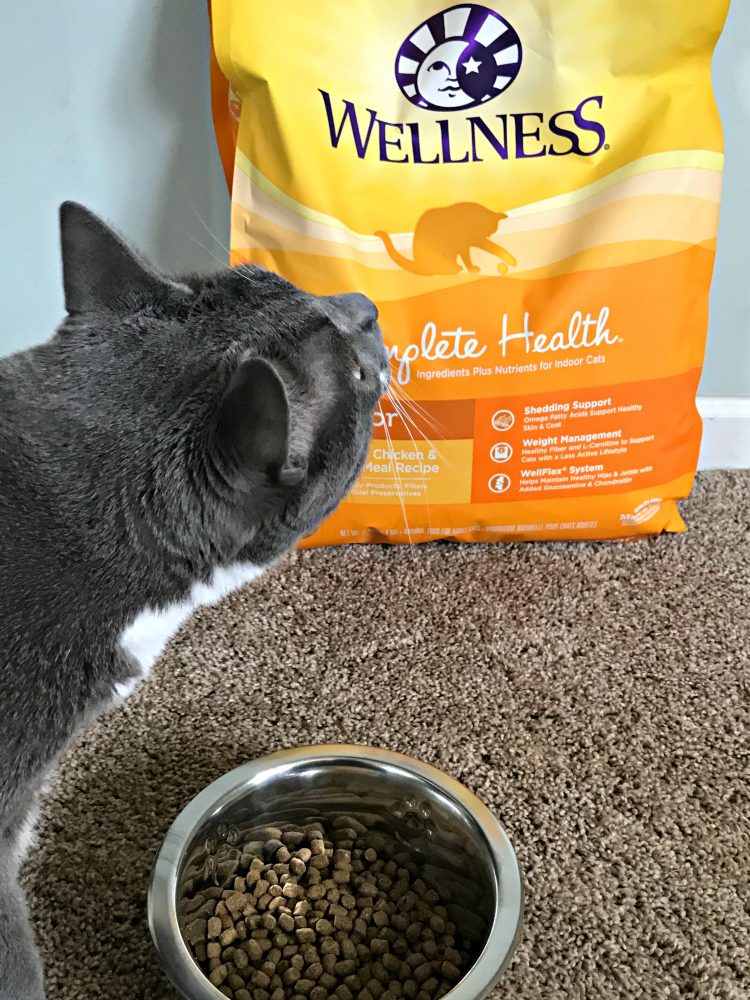 At Wellness, our pet's health is important to them, and that is why they developed an extensive quality assurance program, guaranteeing that their products are safe, pure and balanced. Wellness Complete Health Grain Free recipes are formulated with carefully chosen ingredients and vitamins and minerals for excellent cat nutrition and health. Why would we give our pets anything else but the best!
[Tweet "Celebrate the YEAR OF THE CAT with @wellnesspetfood & @petsmart #HappyMeetsHealthy "]
We will continue to feed our cats Wellness Complete Health recipes
THERE IS MORE:
TerraCycle® and Wellness® have partnered to create a free recycling program for Wellness® flexible plastic pet food packaging- Sign Up HERE.
Catisfaction Guarantee. Guess what if your cat doesn't like the food, you can return the unused portion back to Petsmart for a full refund. Amazing because you know some cats can be picky.
Read more from last month when we started the Wellness Complete Health- HERE
Want to join in on the Year Of The Cat Celebration the head on over to your local Petsmart and pick your cat's favorite Wellness Complete Health and Complete Health Grain Free options! There are several flavors, including the new Adult: Deboned Chicken and Chicken Meal, Indoor: Salmon and Herring Meal, and Kitten: Deboned Chicken and Chicken Meal.
To stay on top of their latest news, products, and promotions- Connect with Wellness and Petsmart
Wellness Complete Health on Facebook- Twitter- Instagram – Pinterest
PetSmart on Facebook- Twitter- Instagram
This is a sponsored conversation written by me on behalf of Wellness®. The opinions and text are all mine.