Welch's Christmas Fruit Snacks
We were sent a box of Welch's Fruit Snacks Christmas Mixed Fruit Pouches, along with a stocking to decorate from the wonderful people at Welch's. I didn't know they had Welch's® Fruit Snacks' seasonal varieties. Each box has gift giving treats for each season- Valentine's Day signable packages, Easter basket stuffers, Halloween treats or Christmas stocking stuffers. We can always count on the great taste and quality that make Welch's® the Snack for All Seasons.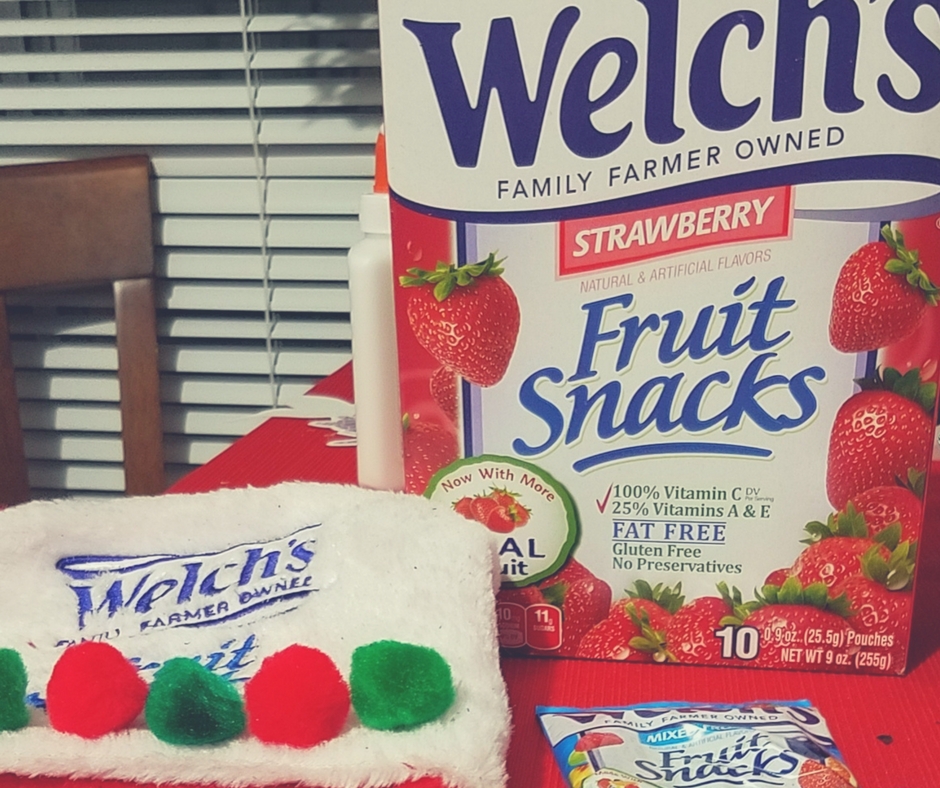 I hate to give my kids candy for stocking stuffers but FRUIT SNACKS oh yeah I will fill their stocking up to the top with these treats! Why…first they taste great and Welch's® Fruit Snacks provide 100% of the recommended daily value of Vitamin C and 25% of Vitamins A and E. They contain real fruit and are available in 10 different varieties.
We were given the challenge to decorate the Welch's Stocking with all the fun craft supplies that was also provided! My daughter loves to decorate anything for the holidays, so she had a lot of fun designing this stocking. It was a good thing because just the other day our dog chew up one of our stockings, so we are good now!
When thinking about stocking stuffers or TREATS, please pick up some Welch's® Fruit Snacks!