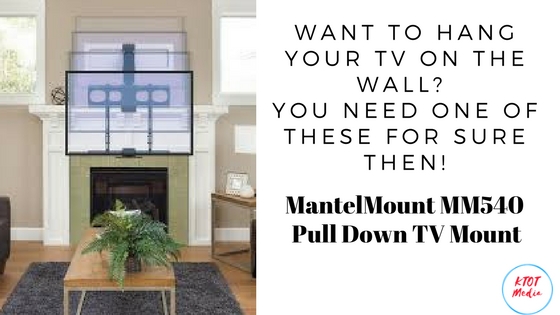 Do I Need I TV Wall Mount?
Did you get a new TV for a holiday? Or just want more room in the TV room? If you answered YES to these then YES you do need a TV MOUNT! Now I see TV's mounted on walls all the time at friends houses, office building, even at my favorite cafe. I want to be one of the cool people too so we are looking into TV mounts for the home. There are several out there but the one that stood out to me was the MantelMount MM540 Pull Down TV Mount.
MantelMount MM540
This mount solves a common TV mounting problem: mounting a flatscreen above the fireplace is a trendy mounting option, but it creates a horrible viewing angle. The MM540 is one of the few TV mounts capable of vertical movement, in addition to side-to-side swivel. As a result, you can move the TV from above the fireplace down to eye level (the perfect viewing angle, which also helps prevent neck and back pain), and then move it back when you're done watching. Check out more about rackmounts at https://www.rackmountsales.com !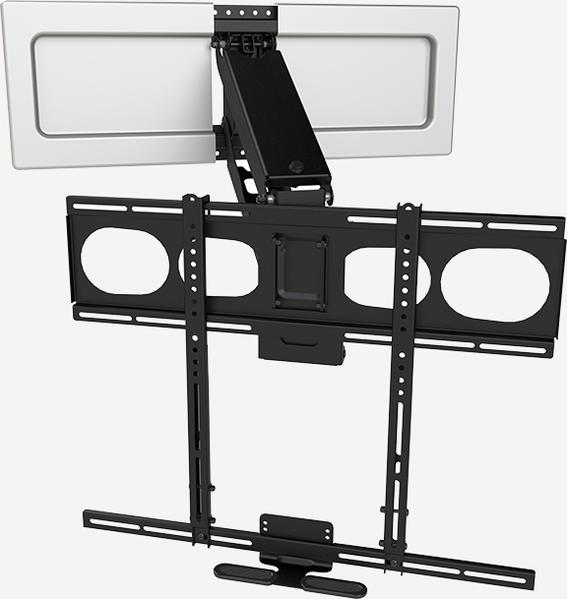 Plus, with patented features like the Auto Stop, Auto Straightening, and patented Heat-Sensing handles (which turn bright red when the TV is starting to get too hot in front of an open fire), it is arguably the premier TV mount on the market.
What You Will Need
There are couple things to think about and tools you need for this project, which should take about an hour.
Where are you going to put the TV MOUNT
You need to find the studs on the wall- so a STUD FINDER helps
Also, you will need the DRILL BIT
If cords don't reach, you will need a bookcase or something under the TV for your cable box, game system, and other equipment.
HIGHLY RECOMMEND you watch Mantel Mount's YouTube Video on how to install the mount.
What I like the most about this mount is that it SWIVELS! Oh yes, it just doesn't sit pretty on the wall, it moves so we can get the best viewing angle. When we are done, we just push it back on to the wall. We have a tiny living room, and our couch is at an angle that doesn't allow us to see the TV very well at all. With the MantelMount MM540 Pull Down TV Mount we can finally see our TV full on, not sideways.
Visit MantelMount at www.mantelmount.com for more information