I love my guy's facial hair. He has had a beard and mustache as long as I have known him. He prides himself on keeping it neat and tidy. He shaves and grooms both his beard and his mustache. When we go for a beer or a coffee drink, he has to wipe his mustache all the time to keep it dry and clean. I know it can be bothersome to him. I received this great invention called a Moguard. I was going to save it until Valentine's Day to give to him but I couldn't wait. He can use it on Superbowl Sunday!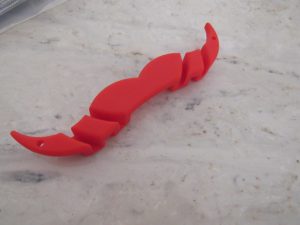 It comes with a carabiner so he can hook it to his keys or his pant loop. He can travel with this so easily. Its make of a food grade silicon. Its flexible and can easily fit onto any size glass to keep your mans mustache clean and dry. They come in lots of cool colors. I think every man needs one if hes going to be drinking. It will fit all sizes of coffee mugs, beer mugs, all kinds of drinking vessels. So go try one yourself. Let me know what you think!
The company is here https://www.themoguard.com/
From the Company that makes it "Inspired by the 18th century Mustache Cup, the MoGuard modernizes a solution for an age old problem … keeping that mustache dry and glorious while drinking. The MoGuard is a simple cup attachment that keeps a man's hairy upper lip looking good and feeling arid by affixing the flexible silicone mustache shaped MoGuard onto any beverage. It fits on all cup sizes, attaches to key chains, comes in many colors, and is a great cup identifier. 10% of revenue is donated to men's health afflictions. "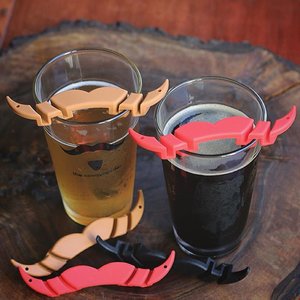 Price: $10 USD
Website: www.themoguard.com.
Instagram: www.instagram.com/theMoGuard.
A Product shot: http://bit.ly/MoGuardMainAction