The holidays are here which means many of us will be spending quality time with our families. Whether you're taking part in crowded or quiet festivities with your loved ones, you may want some activities to fill up these special moments together. Not all the hours will be spent eating and opening gifts – enjoy a great game or art book to enrich your time. Get to know your family and loved ones even more while widening the scope of your artistic abilities or embracing a competitive spirit.
Art books from Walter Foster Publishing
Designed for beginners, the titles in Walter Foster's How to Draw & Paint series offer easy-to-follow guides that introduce artists to basic tools and materials and includes simple step-by-step lessons for a variety of projects suitable for the aspiring artist. One of the books from the series, Drawing: Basic Textures in Pencil is a great beginner's guide to creating realistic textures, value and depth in graphite.
Drawing: Basic Textures in Pencil
A beginner's guide to realistic textures in graphite
By Diane Cardaci, William F Powell, Nolon Stacey
$10.95 US / $14.95 CAN
Paperback, 40 Pages, ISBN: 9781633225923
Gain the drawing skills you need to create textured works like a pro. From handling the pencil and mastering basic techniques to learning about value, form and shading, this guide teaches beginning artists all the elements they need to achieve realistic results in their drawings.
Intuitive step-by-step lessons demonstrate how you can put your newfound skills to use by rendering everything including metal, glass, wood, fur and feathers. Each concept is clearly explained in easy-to-comprehend language, making this book accessible and approachable for beginning artists and art enthusiasts.
What's That Smell? Game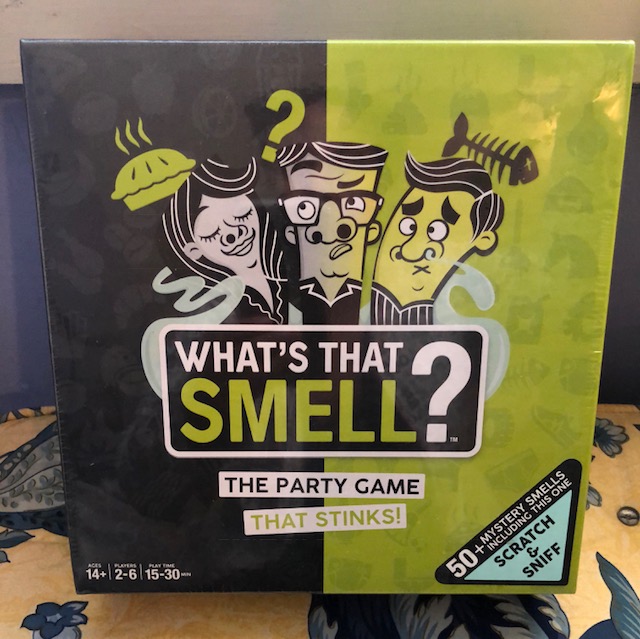 For the holidays, hosts everywhere are preparing menus and decorations to achieve festive and Instagram-worthy gatherings. Introduce your guests to this game — something they will rave about all next year. Ensure the fun with your family and loved ones with What's That Smell?™
This Amazon Top 100 game challenges those brave enough to guess scents. They range from roses to rotting garbage and everything in between. With this game, you won't have to worry about pleasing older or younger guests because everyone can play at once without any awkward moments — just pure fun.
Connect with the products to learn more about them and to purchase for the holidays!
CONNECT WITH…
WALTER FOSTER PUBLISHING/QUARTO KNOWS: Site | Instagram | Facebook | Twitter
WHAT'S THAT SMELL? GAME: Site | Instagram | Facebook | YouTube