Skin issues can be so stubborn and difficult to deal with. Scarring, acne, and wrinkles are especially frustrating because you can't just erase them in a matter of seconds and be done with them. But, there are things out there that can help. And, Veíse Dream Serum is one of them! It's a serum for scarring and for providing hydration for the skin. In fact, according to the Veíse website, their Dream Serum was "originally developed to fade acne scars, (but then the) Dream Serum ended being a magic elixir that gives you the glow of a goddess!"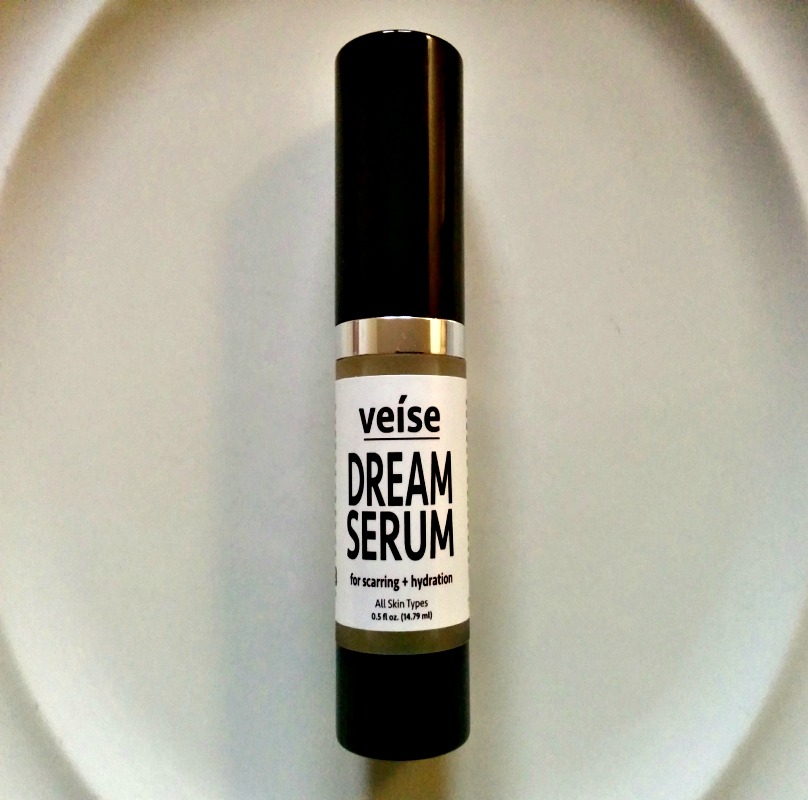 What's In Dream Serum And What Does It Do?
This Dream Serum contains some key ingredients that help it accomplish some amazing work. For example, it contains hyaluronic acid, which, according to Veíse, can help with healing and minimizes those fine lines and wrinkles. Veíse states that hyaluronic acid is most effective the first 30 days after its production. And, the company truly wants to ensure you receive the freshest batch. So, after you order Dream Serum, the company produces your batch and ships it out within a day of production. In fact, the bottle I received was labeled with the date it was "born."
Dream Serum also contains Lactobacillus, which is a probiotic and the company adds it to the serum to help fight the bacteria that can cause blemishes. Kojic acid is added to help even skin tone and help with hyperpigmentation. And, vitamin C is added to provide "protection against free radicals and environmental pollutants." (Above ingredient information can be found on product's website page.)
What I love about this product is that it helps with skin issues I deal with and it does so with only a few important ingredients. Dream Serum contains the following ingredients: distilled water, hyaluronic acid (plant-based), Kojic acid, glycerin, vitamin C, cold-pressed vitamin E, & Lactobacillus. That's a pretty impressive list in my opinion! I love knowing what is in products I use and I love when I know what each thing is.
And, if you read the reviews for this product on the website, they are very impressive! Check them out and you'll see what I mean. Try Dream Serum for yourself! It may just turn out to be your dream skincare product that you can rely on to help with your frustrating skincare issues!
Connect with Veíse: Website | Facebook | Twitter | Pinterest | Instagram