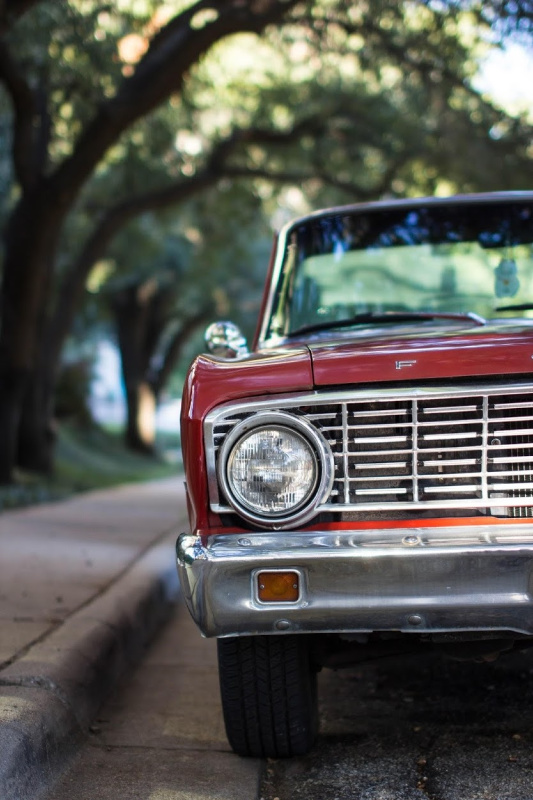 Photo by Brooke Gajdica on Unsplash
Perhaps one of the most strenuous financial decisions to make as an adult is buying a car. For many, a car is a necessity for traveling to work, running errands, and visiting relatives. However, the idea of negotiating with a salesperson about the price of the car and the payment plan often hinder customers' ability to choose the right car at the right price.
Before
Before you visit a dealership, know what you want. Do you already have a car in mind? Are you buying it used or new? What features are you willing to live without? If you know what car you want, you can shop to compare prices from other dealerships. It is important to know how much the car is worth before buying so you aren't paying more than you need to.
Comparing isn't just for the car. While you might want the best deal on an overhead price, you'll also want to know which dealership will offer the best financing contract. This is only if you choose to finance through the dealership and not use direct lending through a bank or credit union. If you decide to choose direct lending, do your research on which bank will offer the best interest and term package for you. Either way, talk to your bank about fair quotes and compare them to the dealership's financing offer.
Most importantly, before you buy a car, know how much you can spend. Decide on a monthly budget you can dedicate to your car loan so you have a fixed price to negotiate with at the dealership. Thousands of online calculators can help, or your bank or credit union can give you advice too. Also, make sure you check your credit score before buying a new vehicle. Your credit score can play a part in determining what interest rate you qualify for. Most dealerships use software to check consumer credit to prequalify you for getting a loan. So your credit score is super important here!
During
After you've selected the car from the lot, it's time to choose the right financing option. As with all loans, you'll have to pay interest. Interest will increase the amount of money you pay over time. Don't be fooled by a low monthly payment, that only means you'll be paying a low price for a longer time. What you should be looking for during the buying process is a short loan term, low-interest rates, and high monthly payments. This way you pay the vehicle off faster without generating negative equity.
Be aware of the other expenses you might accidentally be paying at a dealership. Dealerships will often make more money on financing than on the car itself, so they add extra fees like warranty packages or rust protection to make the customer pay more. Customers are often fooled by not reading the fine print. For example, you may have purchased your car during a 0% APR financing deal, but that may only cover the first six months. Look for a low-interest rate during the entirety of the loan period.
After
After you've decided on a car and the loan, make a down payment. Some dealerships don't require customers with good credit to make a down payment, but that makes selling the car early more difficult if you owe more on the loan than the car is worth. Large down payments flesh out some of the payments later and help keep you from owing more than you should.
Auto Financing
Whether you finance your new vehicle through the bank or the dealership, be prepared. Do your research to know how much you can and will spend and budget accordingly. Know what interest rates and payment periods are fair and don't get trapped with extra expenses.